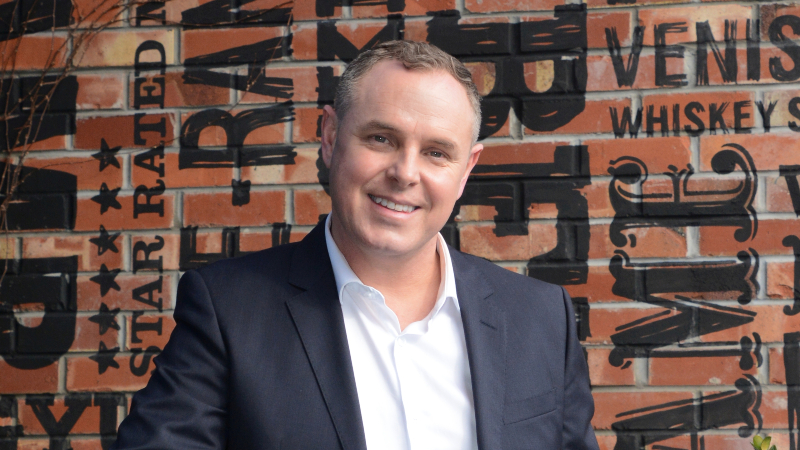 Stewart Morgan from New Zealand Sotheby's International Realty chats to express about what makes his business tick, being a member of Rainbow Auckland, and how being involved in the organisation has helped his business grow.
Former commercial pilot/flight instructor turned Real Estate Profesional, Stewart moved to Auckland from Dunedin in the '90s and first joined Rainbow Auckland (then known as GABA) during his pilot days and has continued on within the organisation till this day.
Stewart who feels the organisation is improving as time goes on says, "Rainbow Auckland is becoming more inclusive and is attracting a younger audience with fresh ideas on where to take this organisation in the future. I like this new direction and new focus."
Having been in Real Estate for over 8 years now, Stewart says his communication skills, and own personal experience as a property investor has helped shape him to be a better and more successful agent.
"Having a lot of experience of being a buyer and a seller myself helps me be a successful agent. I'm driven by providing outstanding results and always work to the best of my ability to achieve the best results possible whilst providing high levels of communication to both sellers and buyers. I have a scientific approach which is a methodical process and system driven style."
Despite the stresses that naturally come with the profession, Stewart says that having fun while on the job is a huge part of his success too. "I have recently teamed up with Richard Burt and this has given both of us a new lease of life. We have a lot of fun working together in what is sometimes a pretty lonely and stressful environment."
Specialising in the high-end market, Stewart and Richard say they have an interest in architectural homes and love the greater Ponsonby area including Herne Bay, St Mary's Bay, Freemans Bay and Westmere. "We are lucky that our brand also allows us to work in any area, so we are sometimes further out with very interesting properties." Stewart adds, "we and our brand New Zealand Sotheby's International Realty excel at auctions – we do after all originate from the famous Sotheby's auction houses well known for selling the most expensive diamond ever sold, high end jewellery, artwork (like the famous Banksy that shredded afterwards), furniture, classic cars etc. We and Sotheby's are well known for elevating properties above what our competitors can achieve resulting in superior sales result for our clients."
While he loves many aspects of his job, Stewart says that he gets the most satisfaction when he gets a great result for his clients. "Good transactions have to work for two sides (sellers and buyers) when both are happy with the outcome we feel that we have done a good job. Setting new sales records is also something we are good at, and get great satisfaction from. More often than not we are dealing with peoples largest asset and the circumstances around why people sell can sometimes be stressful, so we work hard to ensure that the sales process goes smoothly. This takes good organisational and communication skills and then expert negotiation ability to achieve great results."
Stewart also admits Real Estate can be a tough industry. "Lots of people who start, think it will be easy, and end up quitting within the first year or two." However, Stewart says, "drive, perseverance, persistence, a love of people and property, and enjoyment of the psychology of sales" will lead to success.
When asked what advice he has for people looking to buy currently Stewart says that there is currently lots of selection out there. "Educate yourself on the market sector you want to buy in. Visit lots of properties (open homes) to work out the attributes of the homes that you like."
"Do lots of homework on the ones you select," he adds, "Get professional advice and also try to get yourself pre-approved so that you can bid at auctions (Mortgage brokers help here.)"
For those looking to sell Stewart says that what many don't realise is that the choice of agent and brand makes a massive difference to your final result (i.e. the price you sell for). "We see lots of people who choose to save tens of thousands at the point of listing (on low fee companies) only to lose hundreds of thousands of dollars at the point of sale."
"You may pay a little more for a high-end brand, however, those brands are often well known for setting record prices," Stewart says. "They give you a customised campaign (as opposed to the cheaper "factory brands" that have a cookie-cutter approach) and a person within that brand who is not only experienced and trustworthy but also is a great negotiator and communicator. Richard and I try to make the sales process as smooth as possible, and enjoyable for you and would love to help you with the sale of your home."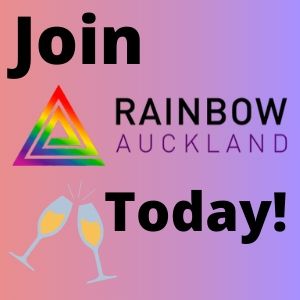 ---
Stewart says he would highly recommend Rainbow professionals join up to Rainbow Auckland. "It is a strong network that can be very beneficial to help grow your own businesses, whether that be from information sharing, networking, or from referrals, both of which have helped me in my career."
"There is a lot of knowledge/experience in the organisation, and the more we work together, the better the outcome for the whole community. From a purely social perspective, you can also meet fantastic people that you may not be exposed to in your normal daily life."