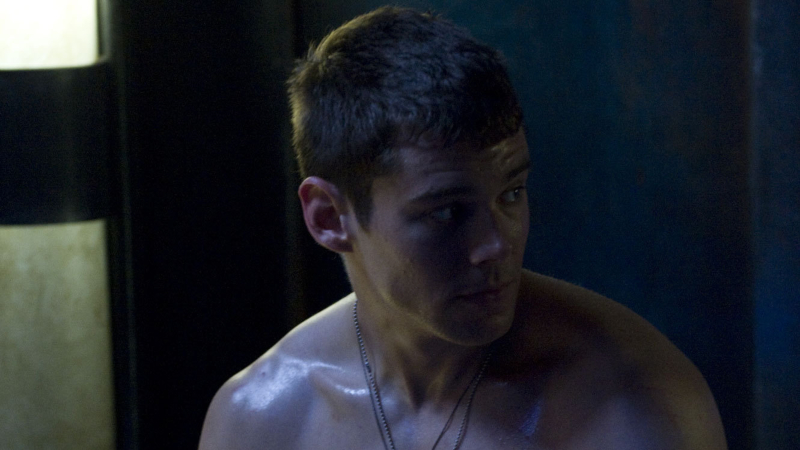 Netflix's Sense8 Star Brian J. Smith has come out as gay during a recent interview.
Speaking with Attitude magazine, the 38-year-old actor discussed how tough he found growing up in a rural Texas town where he said he "could never be who I was."
"I was terrified," Smith explained.
"At school, I really couldn't fit in anywhere. I wasn't a jock or a nerd. Forget about any LGBTQ union or groups. There was absolutely nothing. I was completely alone. I heard all the names: p*ssy, f*ggot… I was constantly having to check myself and make sure I wasn't looking at someone too long or making someone feel uncomfortable."
"I had to be very, very careful about telling the people the truth about myself."
Smith who credits his interest in acting for helping find himself said that in front of an audience he disappeared and became someone else.
"I had 600 students at school, all of whom probably thought I was an absolute idiot, a nerd. On stage, they paid attention to me, and they saw that I had something. And that's when I didn't feel alone."
The Texan who gained fame from his role as Chicago police officer Will Gorski on Sense8 says his experience on that series made him feel relaxed.
"I thought, 'Finally, I can just be myself, I don't have to put on airs for any of these people.'"
During the interview, Smith was asked what he would say now to his younger self, to which he replied, "I just would hug him and say 'It's OK.'"
"There weren't enough people there to say to me: 'You don't need to be someone different, you don't need to change who you are.' What that kid needed was somebody to pick him up and say, 'You're perfect as you are, it's OK.'"