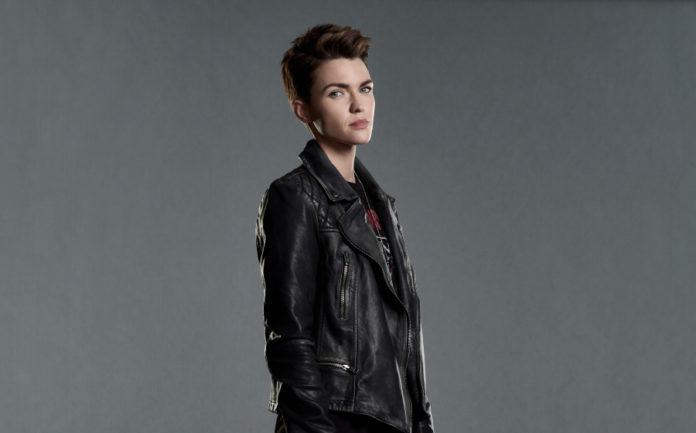 A star of Orange Is The New Black and The Meg, Australian actress, model and DJ Ruby Rose has returned to screens wearing the mask and cape of Batwoman, a lady-loving superhero who is breaking barriers as well as bad guys.
express finds out about her on-screen romance, tormented childhood and why she's the perfect fit for the role, whatever anyone else might tweet.
Playing TV's first out–and–proud lesbian superhero is the stuff of dreams for Ruby Rose, who herself came out at just 12 years old and has had high–profile relationships with fashion designer Phoebe Dahl and pop star Jess Origliasso.
She smiles when asked how she thinks Batwoman will be received by the lesbian community, joking, "There are also some straight people in this show as well, so we cater to many!"
It's less than five minutes into Batwoman's first episode that we see the first lip-lock between Rose's character Kate (Kane) and ex-girlfriend Sophie, played by Meagan Tandy. A backstory elaborates that the two were in the military together, but were estranged due to the historic 'Don't Ask, Don't Tell' policy.
Rose says that this storyline (plucked right from the pages of the Batwoman comics) made the show feel a lot more real.
"I thought about all of the people that were separated from their partners or were kicked out of the military, who had done these amazing things and fought for the country and risked their lives and then, over something as simple as who they loved, were separated or booted out," she says, adding it gave her scenes with Meagan a greater weight as they tried to do justice to the "people that are still dealing with that right now".
An openly gay superhero, like Batwoman, is a character Rose would have felt empowered by as a child. She says she was bullied at school due to her sexuality and suffered from bipolar disorder and depression.
Sadly, she doesn't think children today have it much easier. "We have come a long way in [terms of] acceptance and people are becoming more progressive and we are getting much more representation on television too, [but] social media is terrifying!" she exclaims.
"In a way, social media is great because you can find communities and people that are like yourself, that will help support you, but at the same time, it's a whole portal of people being able to attack you when you are in your bedroom at home. At least with me, I didn't get a cell phone until I was probably 16, and maybe I could get a text message that cost someone, $1.50 to send. So when I was home, I was safe."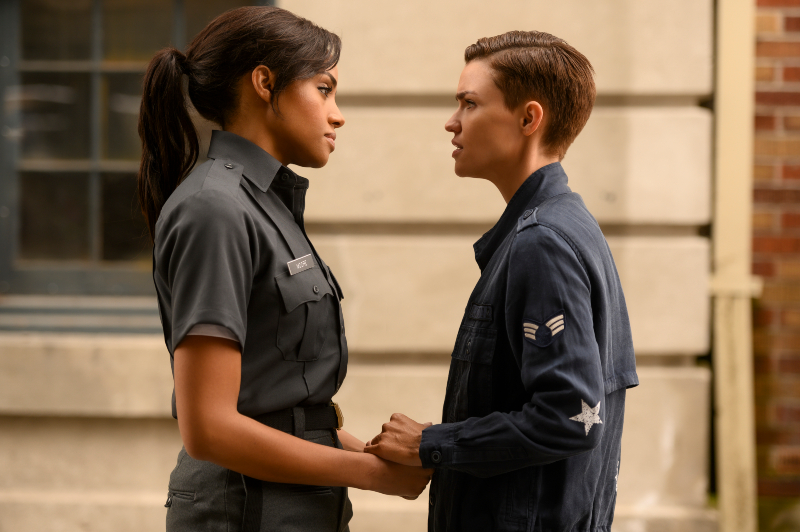 Rose's thoughts may partially be informed by her recent experiences on social media. When it was first announced she would play Batwoman, a backlash from keyboard warriors saying that she wasn't Jewish or lesbian-enough to take on the character, lead her to quit Twitter, but not before tweeting back.
"Where on Earth did 'Ruby is not a lesbian therefore she can't be Batwoman' come from — has to be the funniest most ridiculous thing I've ever read. I came out at 12? And have for the past 5 years had to deal with 'she's too gay' how do y'all flip it like that?" she wrote, adding: "I didn't change. I wish we would all support each other and our journeys."
Batwoman executive producer Caroline Dries (Vampire Diaries/Smallville) believes Rose could not be a more perfect fit for such a physical character.
"Ruby's one of those actors where it's like, okay, she needs to fight, and by the way, she's a boxer!  She needs to ride a motorcycle.  Oh yeah, she has an endorsement with Ducati! The first scene of the show, we're like, "We need you to be underwater for three minutes." And she was like, 'Okay. Just three minutes?!'"
To ensure Rose looked the part, Dries recruited four-time Oscar-winning costume designer Colleen Atwood (Alice in Wonderland, Memoirs of a Geisha) to design her batsuit.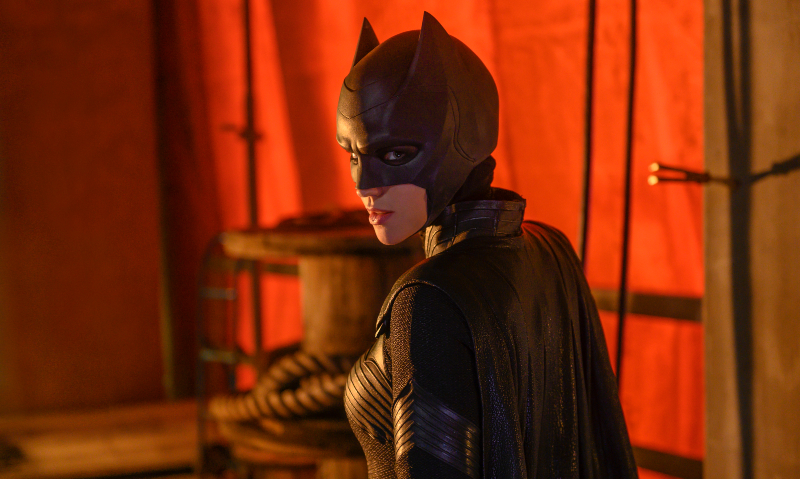 "I still remember putting it on for the first time and it's just a magical feeling," says Rose. "It's not like when you dress up for Halloween and put something on. This thing fits me like a glove. Every single part of it has been designed for my body. It moves with me and feels like a second skin. You feel the transformation, unlike any costume I've ever put on for any role in my life. You literally feel like, faster and stronger and bulletproof!"
Her only complaint: "It's just very difficult to pee in. That's all!"
---
Batwoman can be watched on TVNZ OnDemand, with new episodes appearing every Monday at 7 pm – the same day as the US.