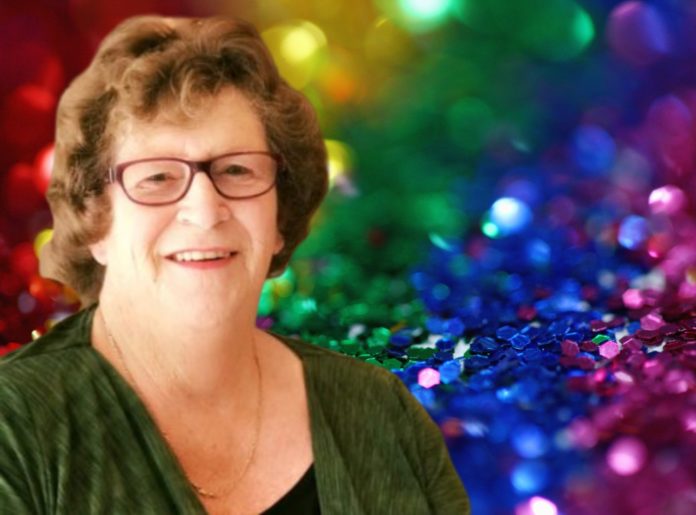 Departing Rainbow Pride Auckland (RPA) Guardian Jacquie Grant doesn't hold back as she speaks exclusively to Levi Joule, firing a parting shot at the organisation.
Jacquie Grant ONZM has lifted the lid on the inner workings of RPA in the wake of her resignation from the Guardianship.
In an exclusive interview with express, Grant claims the RPA Guardianship she was a part of never held a single meeting and that she views the announced walking parade down Ponsonby Road to be held in February as a "waste of time."
Grant was an enthusiastic early supporter of RPA, believing that it would bring back a full-scale Pride Parade down Ponsonby Road, which in Grant's view would have included a wide array of political, community and corporate floats.
Days before Grant's departure, RPA in conjunction with the Ponsonby Business Association, announced the return of a parade in Ponsonby to take place on February 29th 2020.
The 2020 parade, however, would not allow floats and would be walking only, an outcome Grant calls "very disappointing."
"They were set up to deliver a parade. What is the difference between this and the other march (referring to the 'OurMarch' put on by Auckland Pride)?"
"It's just another walk down a different street."
Despite the early enthusiasm, the relationship between Grant and RPA soured after her and fellow anorher former Guardian appeared alongside the Tamaki's in June when the self-appointed 'Bishop' offered what most deemed to be a half-hearted apology to the LGBT community for his history of offensive comments.
Both Grant and the other Gaurdian received heavy community criticism for the appearance, resulting in the immediate departure from RPA for the other Gaurdian.
However, Grant remained part of RPA and is still unapologetic for appearing at the event. "I wanted to get him to stop attacking our community. I think I have succeeded in that."
Grant says she also wanted to bridge a divide between the LGBT community and Destiny Church, "I have over 300 Destiny Church members as Facebook friends now."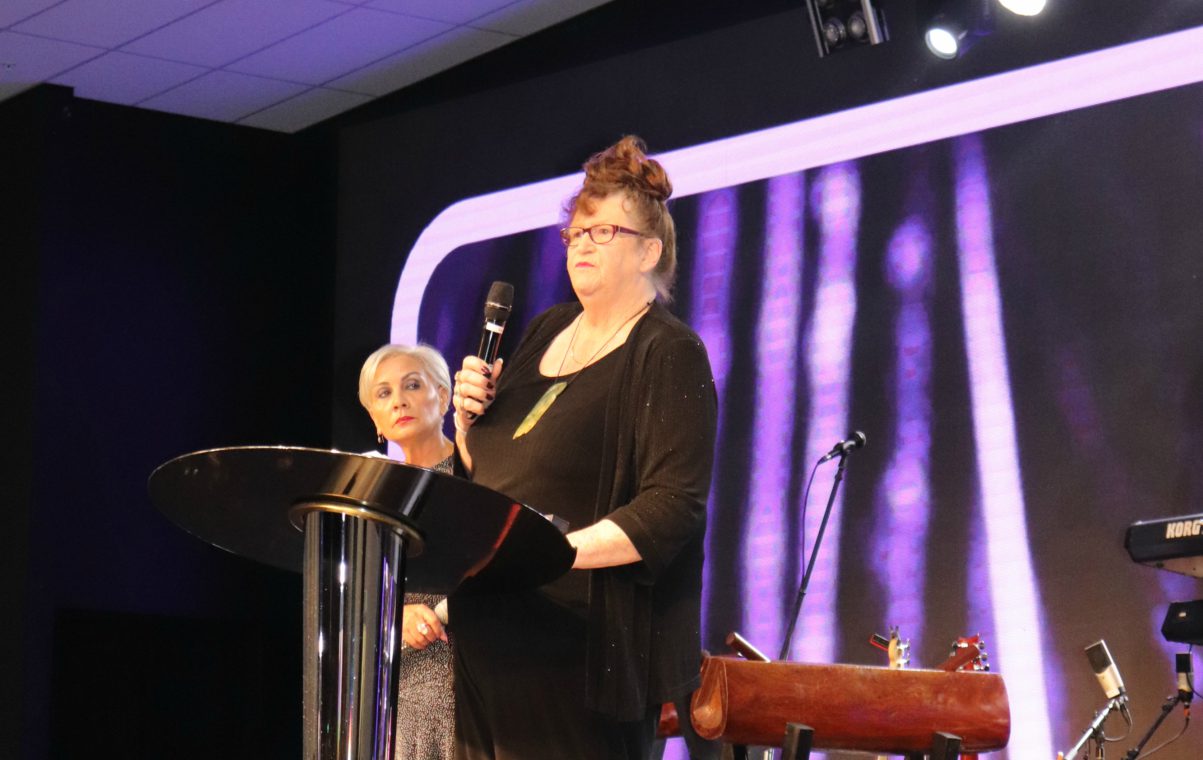 Grant does take aim at the media, however, particularly express for publishing a photo of her and the other Gaurdian accepting a koha, which she says she was not expecting to receive, later offering it to Rainbow Youth, something the youth charity rejected.
"That photo was published before we even knew what was in the envelope. I wasn't expecting cash, I thought it was just a thank you card," Grant says.
Grant says the negative reaction from not only the community but people she considered to be friends of hers within RPA, was the beginning of the end of her involvement in the organisation, saying she felt she had been "thrown under the bus" by some Guardian, board and advisory panel members.
Grant tells express that she would "be more proud walking up the main street of Hokitika" over participating in either the RPA walk or the 'OurMarch' event.
"At least Hokitika has a community. There is no real rainbow community anymore," Grant says.
Grant has painted a picture of secrecy behind the scenes of RPA which led to the compromised position of a walking parade.
Auckland Tourism, Events and Economic Development (ATEED) declined RPA's application for funding as the organisation was unable to find a suitable parade venue. In August, an ATEED spokesperson said when explaining the decision that "the organisers have been unable to find a route that would allow them to deliver an event of the scale they'd originally proposed. The revised scale of the event means it no longer meets the criteria for funding."
Grant says she was unaware of a plan of a full-scale parade and was often kept in the dark about important decisions, claiming the Guardianship never once convened to discuss the parade or any other matter.
"Everything was always so secret squirrel. Even when progress was being made, we always had to keep silent about everything."
Days after her departure, Grant told express that chair Matt Bagshaw sent an email accepting her resignation stating he would be in touch to discuss the matter. Grant responded saying "not to bother" as they had barely spoken throughout her eight months on the Guardianship.
Ultimately Grant sees RPA as failing in its objective to return a pride parade and she predicts the event will have few attendees.
"I guess they will get a few curious souls who show up with nothing better to do," Grant predicts.
Grant however will be staying put in Hokitika, telling express, her attendance "would be a waste of a plane ticket."