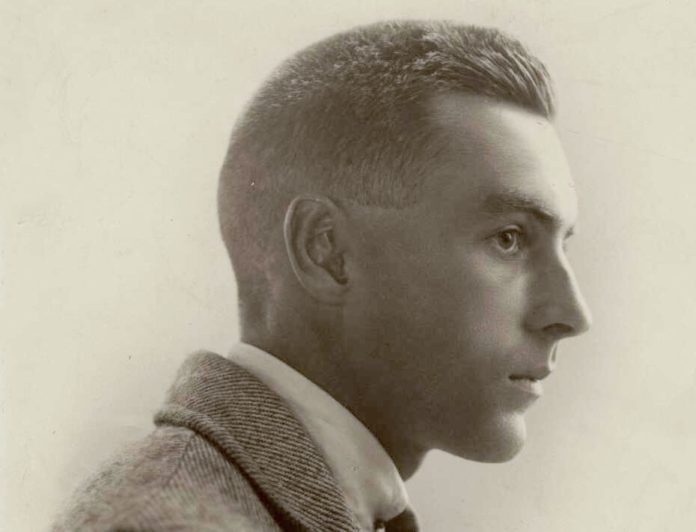 Gareth Watkins examines the events that shaped our Rainbow Community during Januarys through the ages.
22 January 1896
Poet Walter D'Arcy Cresswell was born in Christchurch. After serving in WW1 he returned to New Zealand, turning to poetry as a vocation. Nowadays he is probably better known for his entrapment of the Mayor of Whanganui Charles Mackay. On 10 May 1920, Cresswell was introduced to the mayor. Five days later Mackay shot him in the chest. It would later be revealed that Cresswell (who had homosexual relationships himself) had plotted to lead the mayor on "to make sure of his dirty intentions." He then threatened to expose the mayor's homosexuality if he didn't resign. The incident resulted in Mackay being sentenced to fifteen years of hard labour for attempted murder. He was released after six years on the condition that he immediately leave the country.
21 January 1942
Author and activist Pat Rosier was born in Wairarapa. In the mid-1980s Rosier discovered Simone de Beauvoir and the new wave of the feminist movement. She co-founded the journal of the Women's Studies Association and became the editor of Broadsheet, a nationally distributed feminist magazine. Broadsheet was published by a collective from 1972 to 1997 and played a significant part in documenting and contributing to women's activism in New Zealand. Rosier also wrote ten books. After her death in 2014, her partner Prue Hyman wrote: "Her becoming a novelist after many years writing non-fiction and poetry was essentially a 'show, not tell' way of describing the complexity and yet simplicity of living life as a lesbian as just one facet of one's total life."
January 1977
The first Vinegar Hill camp took place over the New Year period in Manawatu. Beginning with only six campers the event has grown into an annual rainbow camping experience open to all. The first Queen of Vinegar Hill – Wellamiena (Bill) Armstrong – was crowned in 1985. Initially, drag names were used and the contest was comedic. But the honour soon expanded into acknowledging people who had provided service to the camp. By the late 2000s, Fashion in the Field, Pick a Purse and other competitions were run leading up to the main festivities on New Year's Eve when drag shows were held and awards presented to recognise the most camp campsites. Awards included Best Lighting, Best Decorations and Best Use of Technology.
19 January 1996
Lorae Parry's play Eugenia premiered at Taki Rua Theatre in Wellington. The work was inspired in part by the life of Eugene Falleni. The Falleni family immigrated to New Zealand in the 1870s. Falleni was the eldest of 22 children. While still in his teens he was charged with impersonating a man. A couple of years later he ran away to sea, was raped multiple times by the ship's captain and had a baby in Sydney in 1898. Staying in Australia he married twice. In 1920 Falleni was convicted of murdering one of his wives – Annie Birkett. At the time of writing the play, Lorae Parry noted that the work had been inspired by people who had "crossed the lines of gender and who have lived and loved as men […] it was a way of entering, undercover, a world of privilege, and yet the price of discovery was extremely high."
27 January 1996
Spectrum, one of New Zealand's earliest rainbow websites, was launched (the world's first internet site appeared in 1991). The Spectrum site was established by the social and support group of the same name in greater Nelson. It consisted of just 14 files and featured event notices, newsletters and support information. In its first year of operation, it was accessed from approximately 50 countries and even Antarctica. Being out in Nelson in the mid-1990s was still a challenge for some. A report by the group noted that "despite every reassurance and encouragement, some still find the prospect of coming along [to our drop-in centre] far too daunting and regard this as a sort of coming out." The Spectrum website, and more broadly the Internet, offered people a new and powerful way of seeking support and community.
Photo Source | Wikipedia.