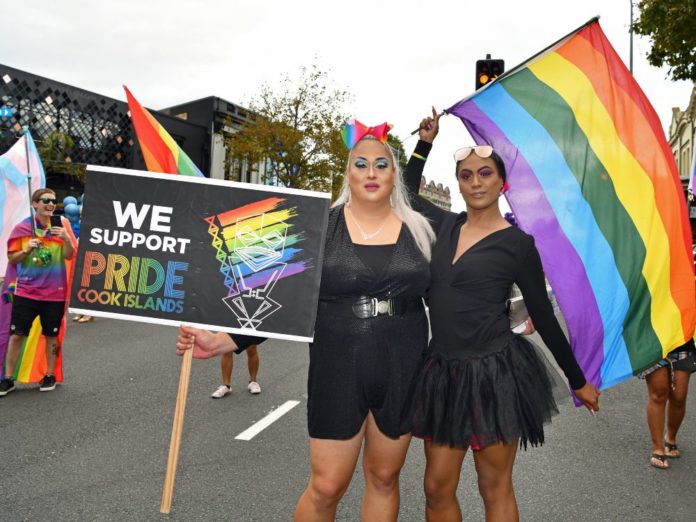 The news has made the front page of the Island's only daily newspaper.
LGBT Cook Islanders will be making history on March 27 as the Islands hosts its very first Pride day.
Organisers say Pride Day will be an opportunity to "raise the visibility of the country's LGBT+ community and celebrate the value of diversity and community inclusion.
The day will feature a range of fun activities but is also aiming to send an important message to the Islands' lawmakers.
The event is being organised by Te Tiare Association, which is campaigning to end the criminalisation of same-sex relations.
Cook Island MPs will vote on a bill proposing to decriminalise same-sex relations in June:
Pride Cook Islands spokesperson Karla Eggelton says the day will be about "making a positive public statement about visibility, inclusion and the value of diversity. We hope showing who we are will help break down barriers."
"Let's not lose sight that ongoing discrimination impacts real people. We're your family members, your friends, your workmates, neighbours and customers. We're a part of everyday life and we're proud of who we are. That's why Pride Day is an event out in the open and open to all."
Photo | Peter Jennings.