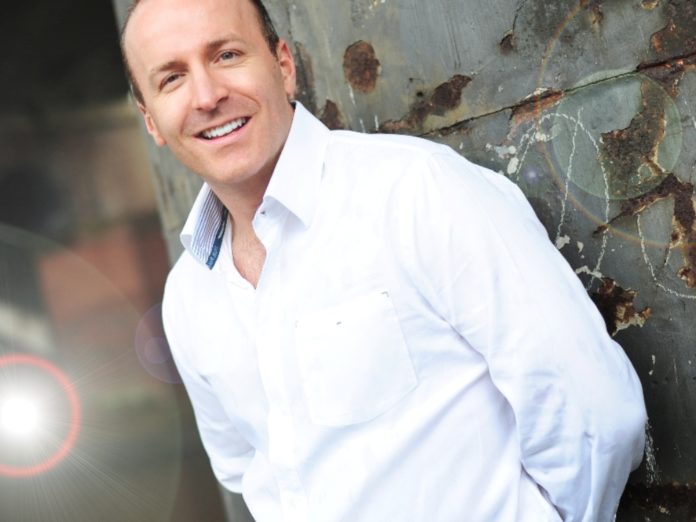 Auckland Transport marketing and communications professional Paul Patton believes the key to lockdown is routine, communicating with loved ones and being kind to each other.
Tell us about your Level 4 Lockdown – where are you? Who's in your bubble? And what are you doing to keep your mental health in check?
I'm living in our little Ponsonby bubble with my partner and fur baby. To help keep us sane we've developed a regular structure to our day – I'm up at 7am as normal and aim to be at my desk by 8am. My partner is a high school teacher so he's on holiday. We take it in turns to cook – he makes lunch whilst I make dinner. In these tough times, it's critical to exercise so we've been taking advantage of the Les Mills On-Demand workouts.
What are your top tips for express readers who are struggling with self-isolation?
Instead of texting, make an effort every day to call a friend, work colleague or family member. Checking in with loved ones is so important.
We are all living in small bubbles so now's the time to get to know your neighbours.
Try and practice mediation at the end of each day.
Schedule at least 60 mins of moderate daily exercise – go for a walk, start running, set up a home gym – search out workouts on Youtube.
Learn a new skill such as home baking – check out Tasty.
Download a video calling app like House Party and invite your friends and family to regular online chats.
What is the most positive aspect of self-isolation you've experienced so far?
That I can finally make café style coffee! Allpress' Espresso Blend takes some beating.
What plans do you have between now and day 28 of lockdown?
To keep happy, healthy, connected and fit. I also want to give myself some challenges. For a long time, I've wanted to learn some basic Te Reo.
What are you missing most about 'normal life'?
Where do I start? My routine! My daily walk to the office, catching up with friends, eating out, going to the gym, travelling…
What will be the first thing that you can't wait to do when regular life resumes? Have a big party that celebrates love, life, friendship, and family!
Moving forward is there anything you think you will change about your life following self-isolation?
I'm not sure I will change anything, but I think this crisis has made me appreciate that I live in an incredible country and that we are very lucky to have an inspirational leader who is compassionate, kind and intelligent. I don't think Kiwis realise how lucky we are to have Jacinda as our PM.
Is there a closing message you would like to share with our gorgeous LGBTI+ community?
I know from friends who are living on their own, that the lockdown is very tough going. So take time to give someone a call you haven't seen for a while and like Jacinda says 'be kind to each other.'
We are all in this mess together so let's unite and learn from our 'bubble' experience. Hopefully, we can all play a small part in making our world a better place.
Remember these wise words from Mahatma Gandhi: 'You must be the change you wish to see in the world.'