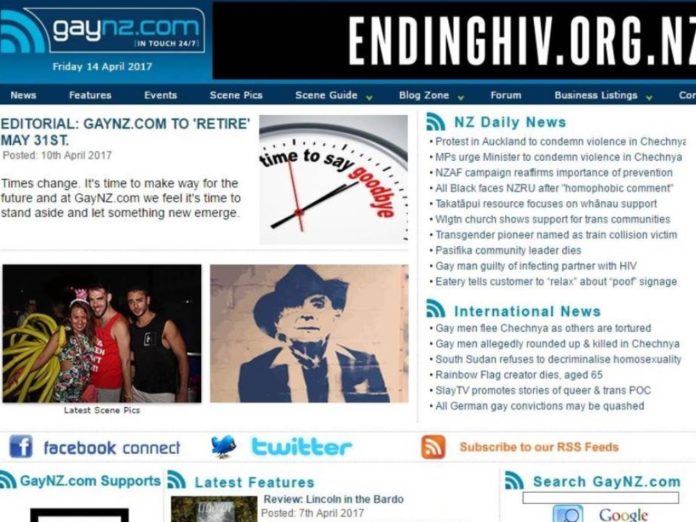 Historian Gareth Watkins revisits significant dates in Aotearoa's queer history.
26 May 1917
Dr Hjelmar von Dannevill was imprisoned for suspicious activity on Matiu Somes Island in Wellington Harbour. Dannevill had arrived in New Zealand in 1911 with little documentation. With the onset of World War I, Dannevill came to the attention of the authorities. The Solicitor-General of New Zealand reported that "there is grave ground for suspicion that this person is a mischievous and dangerous imposter… There is much reason to suspect that she may be a man masquerading as a woman." Dannevill was subjected to a physical examination that revealed that this was not the case. However, she was kept on the island for over seven weeks before suffering a severe nervous breakdown.
20 May 1973
Editor and poet Charles Brasch died in Dunedin. In 1947 he founded and became editor of New Zealand's foremost literary journal Landfall. During his life, he kept detailed personal diaries. In 2009 writer Margaret Scott was interviewed about transcribing the diaries, and her relationship with Brasch: "I was 19 when I met Charles… He hadn't a hope of being a happy man. He was just too sensitive… He turned out to be homosexual and he couldn't face that." She recounted in her 2001 memoir, "Charles and I slept together off and on for some years. He thought if he found the right woman then he could settle down and have a family." Seemingly conflicted for a lot of his life, he wrote just four years before his death, "Only men so draw me that I want to be part of them, to lose myself in them, to become them."
21 May 1975
Parliament voted to have the Privileges Committee investigate Carmen Rupe's claim in a television interview that she knew of Members of Parliament who were bisexual and at least one who was gay (homosexual activity was still illegal at the time). After the interview was broadcast, the Leader of the Opposition Robert Muldoon called for the matter to be referred to the powerful Privileges Committee. Carmen remembers: "At 9.30 am sharp I had a black, chauffeur-driven limousine pick me up from Carmen's International Coffee lounge and convey me to Parliament… I've always thought that black made a woman of my complexion and stature look so dignified. If I say it myself, my overall appearance that day was stunning." The Committee found that "this baseless and unsavoury incident… tended to lessen the esteem in which Parliament is held." Carmen unreservedly apologised for the statements and told the Committee that she regretted making them.
31 May 2017
The daily news and feature website GayNZ.com closed. For just over 16 years the website, led by publishers Jay Bennie and Neil Gibb, reported on local and international news and gave a platform for community members to express their opinions and creative talents. Signalling its impending closure, the editors reflected, "GayNZ.com grew out of a challenge in another time of great change. In 2001 the post-law reform age was combining with the start of the digital revolution and we rose up to tackle the challenge." During its time, the website published over 18,000 articles – many of which remain available via a number of online archives.
17 May 2018
The Human Rights Commission announced that it would facilitate ongoing 6-monthly hui between Rainbow communities and the Rainbow NZ Parliamentary Network. Commissioner Dr Jackie Blue said that the regular events would provide "a space for the community's voices to be heard by Rainbow leaders in Parliament." The Commission hadn't always been so progressive. In 1981, when discrimination based on sexuality was still legal and homosexual acts illegal, the Commission issued a report saying that homosexuals did not qualify for protection as an oppressed group: "Human rights are not simply whatever people might claim as rights for themselves or others." Chief Human Rights Commissioner Pat Downey was quoted in the media as saying, "I do not agree that all discrimination should be made unlawful." The Commission went on to suggest that the Crimes Act relating to homosexual activity could be reframed "so as to make no distinctions between males and females" – effectively criminalising lesbian activity too (this recommendation wasn't taken up by the Government).
Gareth Watkins runs PrideNZ.com, a website exploring the voices and opinions of Aotearoa New Zealand's rainbow communities through over 800 audio recordings of interviews and local LGBTI events.