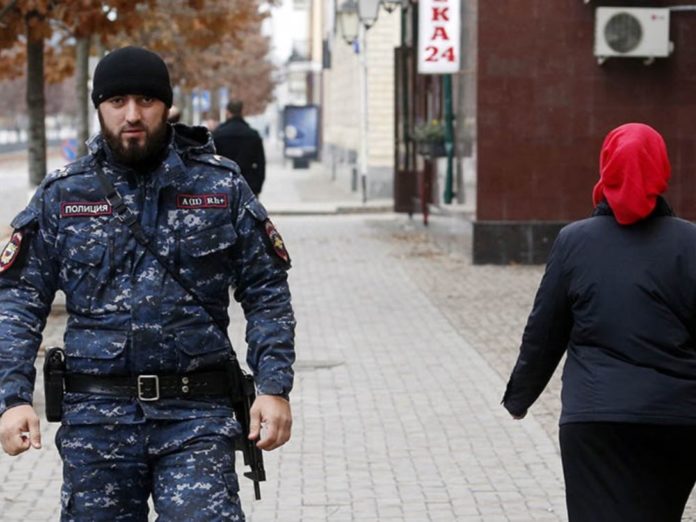 'Welcome to Chechnya' shines a light on the brutal oppression of homosexuality which includes gay "honour killings" in the Russian republic.
A new film shining a light on the purge of homosexuals currently taking place in the Russian republic of Chechnya is set to be released.
'Welcome to Chechnya' is aiming to draw the world's attention to what he calls a "blood cleansing operation" led by Chechnya's leader Ramzan Kadyrov to eliminate all homosexuals, director David France tells The Guardian.
"Thanks to nationalism, religious fundamentalism and Vladimir Putin's "gay propaganda" law, LGBT people have become scapegoats," France says.
The film contains footage largely shot on iPhones and GoPros, documenting how some gay men escaped from Chechnya seeking asylum in the West.
The Guardian writes that 'the sense of danger' in documenting the escapes is 'stifling.'
"When a desperate young man slits his wrists in a safe house, his handlers and fellow residents have to patch him up themselves, as calling an ambulance would alert the authorities to their clandestine operation" The Guardian reports.
'Welcome to Chechnya' explains that homosexuality is so stigmatised in Chechnya that families are pressured by security forces to murder gay family members in "honour killings" meaning gay men are often not even safe with their own relatives.
Welcome to Chechnya: The Gay Purge will be released by the BBC in the United Kingdom on July 1. A New Zealand release date is yet to be announced.