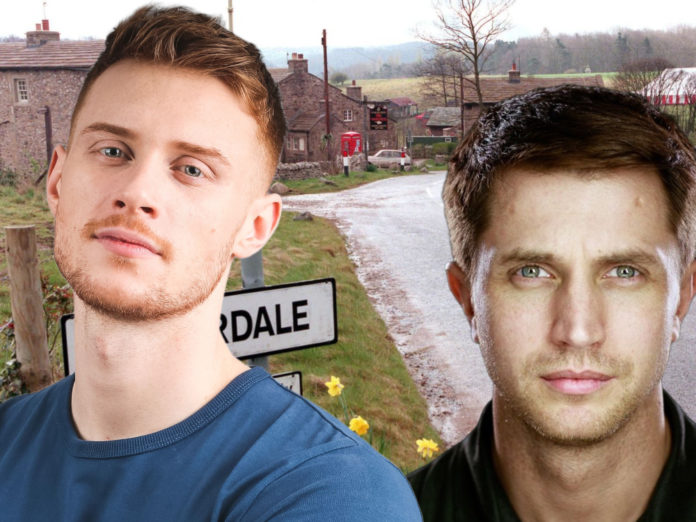 Two actors who play siblings on the English soap opera Emmerdale are reportedly dating in real life after hitting it off during shooting.
Max Parker and Kris Mochrie, who play Luke and Lee Posner (brothers) in the ITV show, have allegedly enjoyed a string of romantic dates following their introduction on the show last year.
According to The Sun, while Emmerdale's script resulted in the duo filming very few scenes together, the two have since admitted an off-screen romance has occurred, even acknowledging that "casting did a really good job."
"They met on the last day filming and just hit it off," the insider told The Sun.
"They were cast as brothers and are really alike and have been joking that casting did a great job."
"The boys kept in touch after Kris finished on the show but they've spent a lot of time together over summer."
"It's early days but they're really enjoying themselves and who knows what the future holds."
Rumours of the relationship first sparked after Parker and Mochrie shared videos and pics of themselves together on Instagram.
At the time, Parker told The Sun: "Yeah we met on set."
"Kris was filming his last scene in hospital and I think I was filming a scene in the hospital canteen with Isabel."
"We are literally like annoying brothers now! Casting did good!"
The pair recently posted a selfie together last Saturday (25 July), captioning it "London lads lazily lounging, like."