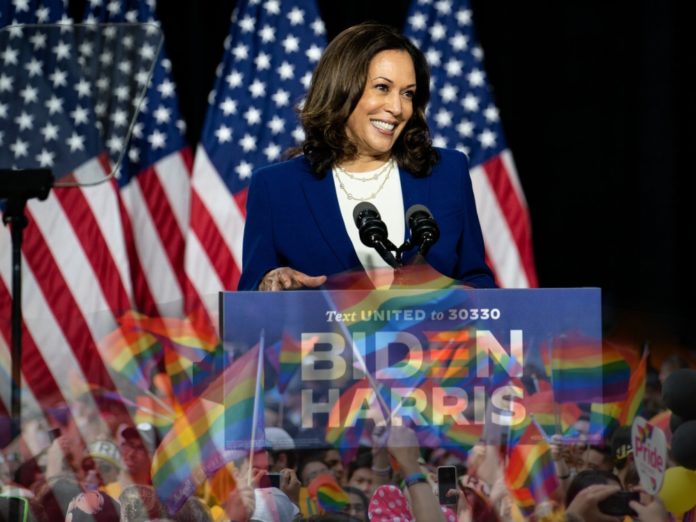 Former U.S Vice President Joe Biden has announced that Kamala Harris will be his choice for Vice Presidential candidate, but what does that mean for LGBT+ people in the United States.
The decision is historical in several ways, most notably if Biden wins the election, Harris will be the first female and black vice president.
In addition, both Biden and Harris are active in issues that would strengthen the rights of LGBTQ people. Harris first ran for elected office as San Francisco district attorney in 2004 when LGBTQ rights were firmly established in local law — but still highly contentious nationally.
Kamala Harris has raised LGBTQ on several issues, here are some examples:
As the Attorney General in California, she strongly opposed the so-called Proposition 8, a proposal that would mean that the state introduced a ban on same-sex marriage. It was her job to defend the proposal, but she refused, and it did not go through.
When she was a district attorney in San Francisco, she established a special group that focused on crimes against young LGBTQ people. There she also worked to ban "conversion therapy."
As a senator, she wanted to introduce that transgender people should have the right to choose which toilet they want to go to, depending on which gender they define themselves as.
She has also been part of the process of getting through the so-called Equality Act.
During her presidential campaign, she continued to fight for the Equality Act and said she would approve it on her first day if she reached the White House.
She was also clear that the hate crimes against LGBTQ people in the country must be taken more seriously. She has said that racist transgender people, whose death rates are rising faster and faster, need better protection.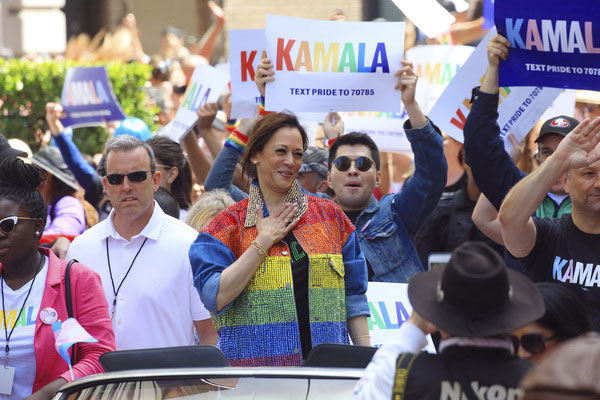 The Human Rights Campaign has praised the selection of Senator Harris as Democratic Vice Presidential nominee.
"Senator Kamala Harris is nothing short of an exceptional choice for Vice President," said Alphonso David, President of the Human Rights Campaign.
"Throughout her groundbreaking career, Senator Harris has been an outspoken advocate for the LGBTQ community, standing with us when many, even sometimes those within her own party, did not.
"As a presidential candidate, Harris spoke with deep understanding of and empathy for the issues our community faces. It's clear the Biden-Harris ticket marks our nation's most pro-equality ticket in history.
"Now it's time to come together, unite like never before, and turn the page on the Trump-Pence brand of lies and hate."
View this post on Instagram
Biden has not always been LGBT+ friendly
Joe Biden has previously voted to protect the "marriage law" in the United States, and in 1994 he voted that public schools that taught LGBT+ issues would not receive a grant.
Additionally, In 1973, he made a well-known statement that homosexuals in the military could be a security risk.
Today, however as with time, Biden's (along with many other politicians) stance has changed on such issues, particularly issues where they may not have been fully briefed in the past or have learnt more about the issues since.