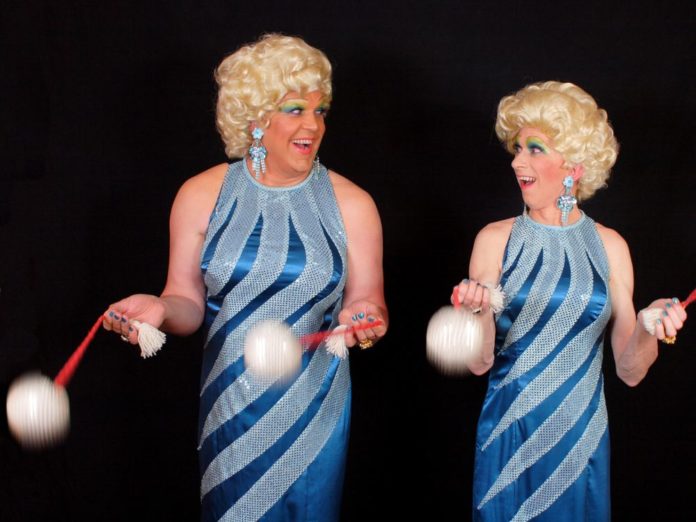 Historian Gareth Watkins documents significant January dates from Aotearoa's past queer calendar.
9 January 1923
One of New Zealand's most famous writers, Katherine Mansfield, died in France from tuberculosis. After her death, husband John Middleton Murry edited and published a journal of her writings – intentionally omitting material dealing with Mansfield's sexuality. This included information relating to Edith Kathleen Bendall and Maata Mahupuku – both of whom had relationships with Mansfield while she was in New Zealand. At the time Mansfield wrote in her journal "I want Maata – I want her as I have had her." Later she would begin work on Maata, a semi-autobiographical novel. She wrote "There was not very much light in the room and Maata's skin flamed like yellow roses. The scent of her, like musk and spice, was on the air."
26 January 1942
Timaru businessman William Preen pleaded guilty after being arrested while wearing women's clothing. The court heard that Preen had been thinking about it for some time and had recently purchased clothing in Christchurch. Preen's lawyer told the court "his act was foolish in the extreme, and, while it is difficult to understand, it was probably the result of a craving to see what it was like to go about like a female." Newspapers from the early part of the last century are sprinkled with stories of similar prosecutions, often using words like "masquerade". Things changed for the better in January 1966, when Carmen Rupe bravely stood up to this type of persecution. Through her court case, it was established that there was nothing in New Zealand law that prevented anyone from dressing in male or female clothing.
1 January 1962
The newly amended Crimes Act 1961 came into force, replacing the Crimes Act 1908. Penalties for male homosexual acts were reduced from whipping, flogging and life imprisonment with hard labour to prison terms of up to 7 years. Attorney-General Rex Mason had earlier proposed that homosexual acts be dealt with as indecent assaults (which would attract lesser penalties), but this was not adopted. The debate around homosexual law reform had been growing since the Wolfenden Report had been published in the United Kingdom five years earlier. In 1959, the Upper Hutt Leader newspaper ran a story saying "It would appear that New Zealand law is moving in the direction of the recommendations of the Wolfenden Committee." Readers were invited to attend an upcoming public debate with the topic "That homosexuality between consenting males should remain a crime."
3 January 1996
Same-sex couple Jools Joslin and Jenny Rowan held a wedding ceremony despite being earlier refused a marriage licence. The Acting Registrar of Births, Deaths and Marriages had told them "Although the Marriage Act 1955 does not state that a female may not marry another female, such a marriage is not permissible under Common Law." Later in 1996, the pair joined with two other lesbian couples to fight for marriage equality in the High Court and then in the Court of Appeal. Though their case was lost twice, one of the judges, Justice Thomas, noted: "In a real sense, gays and lesbians are effectively excluded from full membership of society." It took another 17 years before same-sex marriage became legal in New Zealand.
1 January 2015
Jonathan Smith was made a Member of the New Zealand Order of Merit for his services to people with HIV/AIDS. Smith's citation applauded his involvement in raising awareness, compassion, quality of care for and the self-esteem of people living with HIV and AIDS. Smith was the first person living with HIV to be appointed Chair of the New Zealand AIDS Foundation and was closely involved in setting up the annual Red Ribbon Day street appeal. For a decade he and husband Kevin Baker produced The Queen of the Whole Universe –A Very Queer Beauty Pageant. It became one of the largest drag shows in the world and raised over $200,000 for HIV/AIDS-related charities. The last pageant was held in a sold-out Aotea Centre in 2012. It had a cast and crew of over 100 volunteers, with audience noise levels peaking over 120 decibels.