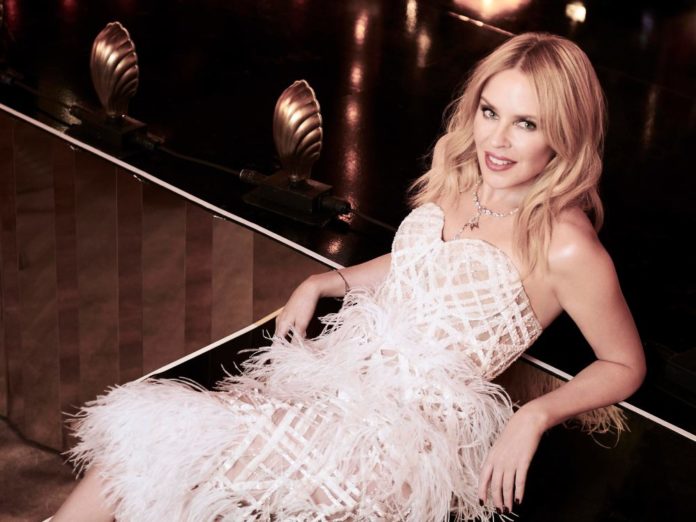 Playwright Liam Coleman explains how his favourite gay icon and pop princess, Kylie Minogue, inspired his new play Let's Get Loco! which opens tomorrow.
I won't deny it. I'm a Kylie Minogue fan. I had the Rhythm of Love cassette when I was five years out of the womb and I'm damn proud of that. Why? Because she's an icon, she's the fucking Princess of Pop and she deserves to be revered.
When it comes to gay icons, there's no one like Kylie. She's continuously been ahead of her time and she's done it with class. I've watched many of her interviews over her career and she's never been a diva, always humble, polite and with a bit of sass.
But why is she a gay icon? I think it's the caterpillar turns into a butterfly scenario. Turning from daytime soap star to pop icon is no easy feat, and neither is coming out of the closet. Many have tried and failed… Delta Goodrem, Natalie Imbruglia, Tina Arena, but no one has been able to do it like Kylie and still be relevant. She's always diverted from expectation and although reinvention isn't new in the music industry, she has done it in a way that is uniquely Kylie. We watched her evolve from 'girl next door' to a sexy pop princess and she did it in a way that inspired, as well as providing us much-needed escapism. She's been a trailer-blazer, and we can't help but love her.
Better the Devil You Know was her coming out, Spinning Around was her embracing her identity, and All The Lovers was her call to love without boundaries. Now we have Disco, her latest offering, where she is calling us onto the dance floor.
I first heard Say Something (the first single for Disco) in the second lockdown last year. It was a tough couple of weeks for all of us, but that song saved me. It is pure pop-synth heaven and I don't know how to explain it but the song moved me. I was able to escape from an enforced home-detention to a disco ball lit dance floor where anxiety had no power. The only thing I felt was the beat, the vocals, and the beautiful lyrics "Love is love it never ends, can we all be as one again?" That's the beauty of Kylie. She's our getaway from the mundane to the magical.
Let's Get Loco! is a nod to the Princess of Pop. Zak and I both love Kylie and we want the audience to forget the routine of life and join us for some sidesplitting escapism. Though there are elements of real-life throughout the show, it's not to be taken seriously. It's naughty, it's sweet, and it's unapologetically camp – just like Kylie.
Let's Get Loco! is written by Liam Coleman and Zak Enayat and will have its world premiere at Q Theatre on the 11th of February as part of the Auckland Pride Festival. Buy tickets here.