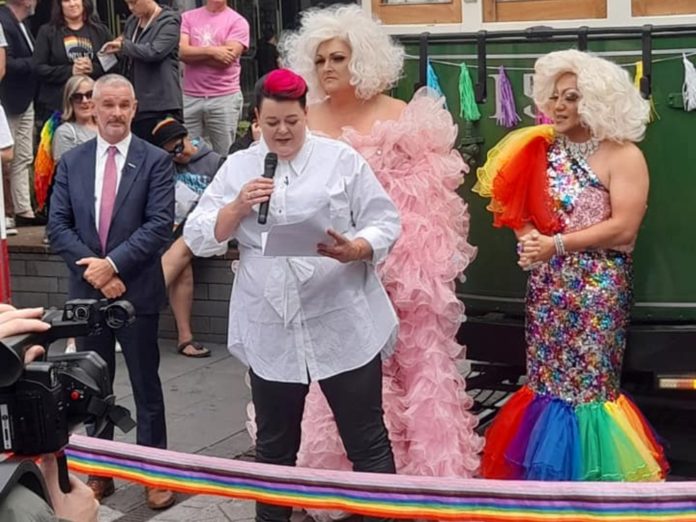 The launch of a rainbow art installation, a ribbon cutting by the deputy mayor and a tram-led parade, opened the Christchurch Pride Festival today.
It's so wonderful to see Cashel St, and so many business celebrating equality, diversity and love. I would like to take a moment to talk about why 'Colourful Cashel' this is so unique. I'm proud to say this was designed by one of our super talented committee members Akira Le Fave, along with the Christchurch Council Design Team. This design, logo and imagery were specifically chosen to represent Canterbury, in fact this crossing over Colombo street is a silhouette of the port hills. As we know over the past 10 years Canterbury has had some challenging times and can seem shattered and broken, but as the small pieces moves together it forms a beautiful rainbow which unites us into one colourful proud family, and this is how we see Christchurch!"
The celebration can be seem and here and here.
Keep up to dates with all the Christchurch Pride goings on here.
Photo Source | Facebook.