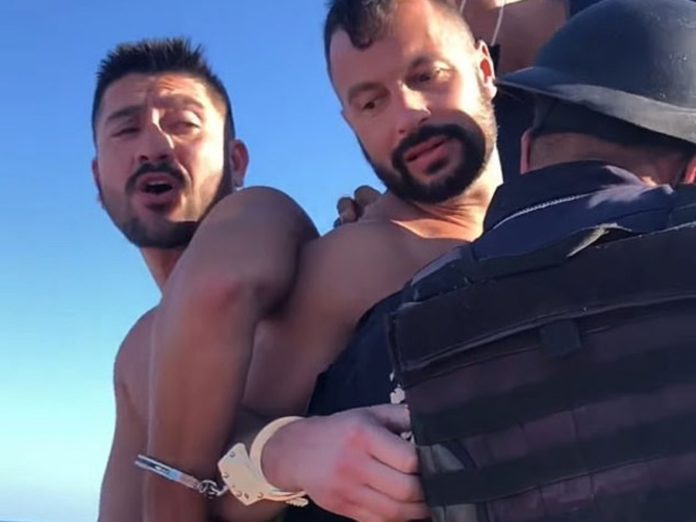 The pair were subsequently released after locals protested
A same-sex Canadian couple were arrested by Mexican police carrying machine guns for sharing a kiss on a beach.
Local police say the arrest was made at a popular Mexican beach after the pair were caught engaging in "obscene behaviour."
The incident, which was caught on camera by a local activist, shows the couple being handcuffed and led away, with one of the men saying "we are gay and we were kissing and that's why they are taking us,' he later says. 'We are gay.'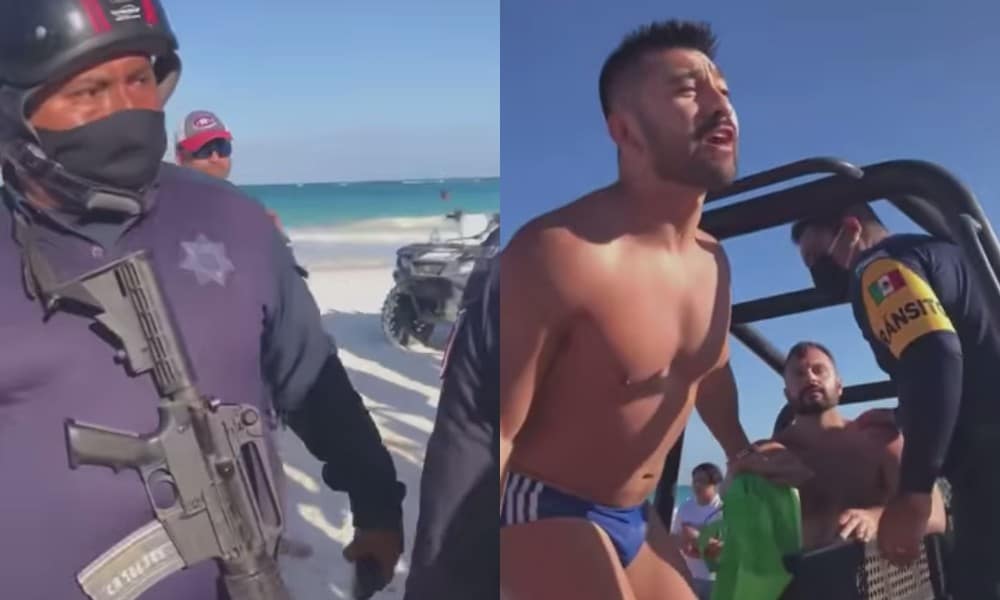 The activist who shot the video on her phone said she was on a family beach trip when she noticed a police patrol unit approaching the same sex couple.
"To my surprise and that of many who had also approached [the cops], the reason for their arrest was because they were gay and had kissed."
The Quintana Roo Tulum Police issued a statement saying the officers made the arrests after being alerted to reports of "several individuals engaging in vulgar sexual acts in front of other families."
The arrest was brief however as other beach goers who had crowded around the pair as the arrest was taking place, chanted at the police officers until the men were released.
The couple were not taken into custody.
A video of the incident can be watched here.