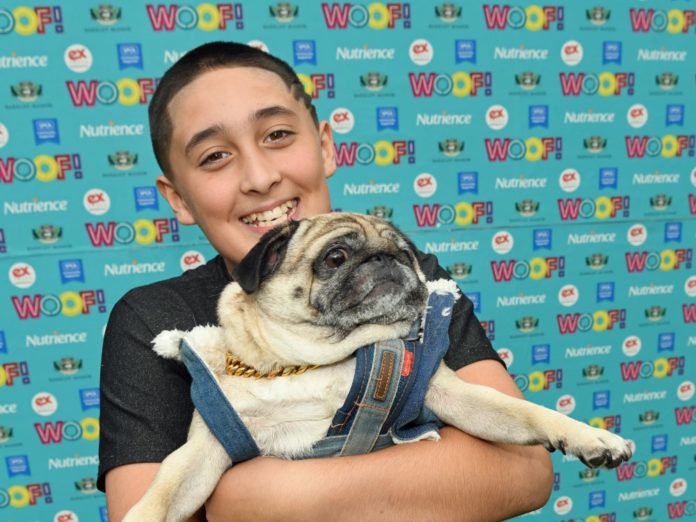 Now in its ninth year, the Woof Auckland Rainbow Dog Show took over Ponsonby's Western Park on Sunday 21 March, hosted by organiser and MC Steven Oates.
A panel of celebrity judges scored categories like: Best Dressed, Dog & Owner Lookalike, Most Camp, Most Butch, Wee Woofers (kids), Best Trick/Talent and the coveted Best In Show prize! The judging line up was comprised of Shortland Street hunk Ben Barrington, songbird Annie Crummer, comedian and Snap Chat Dude Tom Sainsbury and drag legend Buckwheat.
"Woof! is an event proudly created by members of the rainbow community with a strong rainbow flavour. Can you think of any other dog show with categories like most camp and most butch?!" Oates told express prior to the event.
"The most important thing is that you love dogs and you want to come along and celebrate them for an afternoon in the park."
Photos | Peter Jennings.