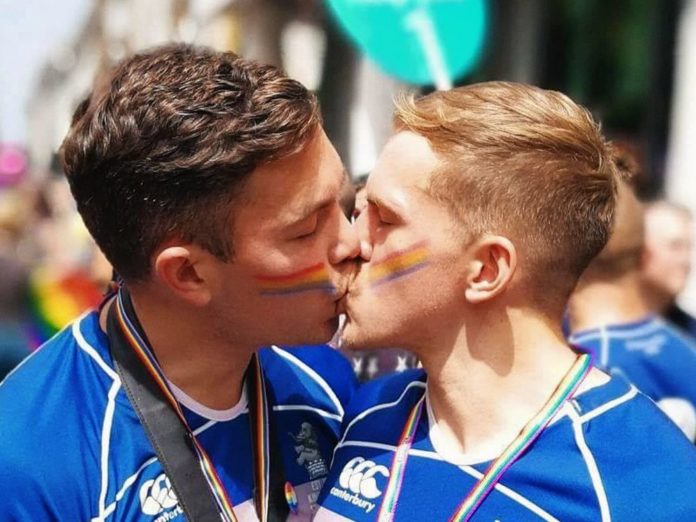 For filmmaker Eammon Ashton-Atkinson, releasing his first feature-length documentary Steelers: The World's First Gay Rugby Club during a pandemic has been a labour of love. He sits down with the NZ Falcons' Karl Wilshire, ahead of the film's NZ television premiere on the Rialto Channel to discuss the unique circumstances of his film festival successes and the power of inclusive community rugby.
When picturing a world premiere for a feature film, you'd think of a big occasion for the cast and crew to celebrate years of effort and to launch their work publicly, never quite knowing how it will sail. As any creative with a release date will know, COVID-19 shut down spaces, upended norms, and tested the resilience of artists for their work to prevail.
For filmmaker Eammon Ashton-Atkinson, this meant remotely releasing his debut feature-length documentary Steelers: The World's First Gay Rugby Club in the 2020 Whānau Mārama NZ International Film Festival while remaining in New York. Quintessential of these times, he graciously recorded an introduction for the audience from his living room as an overture to a deeply personal, honest and hopeful testament to the triumph of community. Resilient as ever, the art prevailed.
"I still haven't seen it with an audience yet!" Eammon shares over Zoom seven months later, as the film is set to make its television debut on The Rialto Channel on 21 April. In the coming weeks, he will finally get to see his work surrounded by a film festival audience. The doco has already been selected by nine festivals globally and scooped up the 'Best of Fest' at the BFI Flare London LGBTIQ+ Film Festival and the 'Audience Award for Best Documentary' in the Queer Screen Film Fest, Sydney.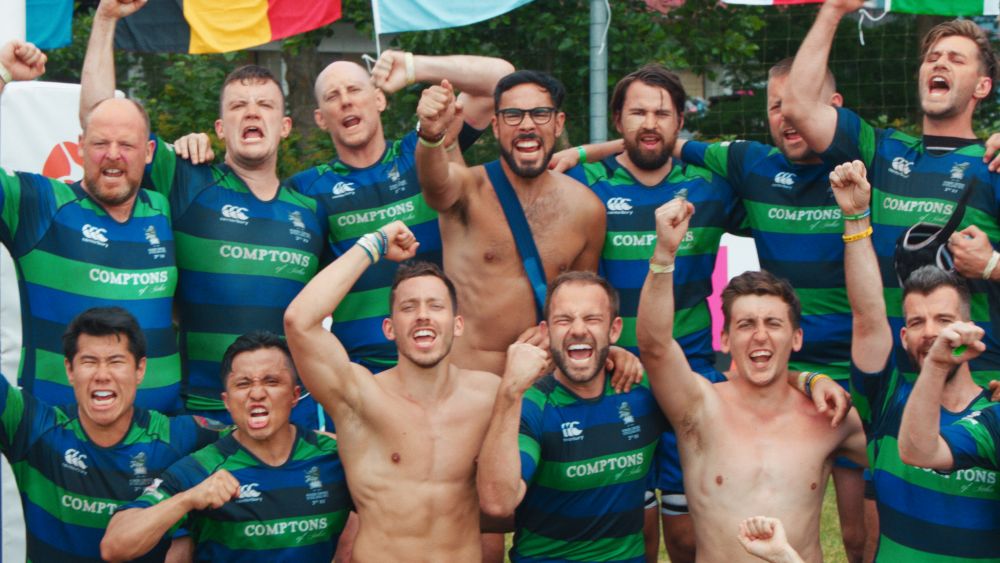 Internationally the film has secured a major distribution deal with Amazon Prime and following the trials of releasing an independent film during a pandemic, Eammon cannot contain his excitement! He dedicates this success to his fellow teammates who shared their stories generously and trustingly.
Steelers follows four characters involved with London's Kings Cross Steelers, the very first gay-inclusive rugby club in the world. Framed by their intense matches in the 2018 Bingham Cup (the gay RWC), they shift between a nervous excitement for the competition and revealing their struggles with mental health, homophobia, bullying and misogyny. Given there are hundreds of storied players involved in this team, choosing the film's subjects was challenging for Eammon.
"Initially I was just filming footage of the tournament and over time it became something more," he recounts, noting that he discovered narrative threads through conversations with his team-mates that later became a refined focus for the film. Although the vulnerability involved with sharing personal battles was confronting for some initially, having access to these stories appears to have been aided by the uniquely supportive environment of the Steelers family, which shines throughout.
"I wish I could have included more of the history of the team" Eammon reflects. However, the scope of the finished documentary highlights that the legacy of the decades-old club continues through the individual men and women who find solace and purpose in their team to this day.
As the documentary champions the existence of the gay rugby community, I asked Eammon what he thinks gay rugby teams can uniquely offer to the wider rugby world.
"We show what it means to be truly inclusive in the sport. Many teams have grown up playing together in the same group, while the Steelers have 200 players and two development squads that continue to bring people in from any background."
This resonates with my own experience playing for the local gay-inclusive team, the New Zealand Falcons, where newcomers and seasoned players alike develop together in a squad that defies competitive recruitment for a higher purpose of inclusion. While watching Steelers, several moments in the film reminded me of the teammates that have come through our doors and the players we have met overseas – all committed to removing any barriers to participation. In a time where we intermittently find ourselves unable to convene on the fields or reunite abroad, Steelers is no small reminder of what we can still offer to each other when we share our struggles and our wins through a compassionate lens.
Steelers: The World's First Gay Rugby Club premieres Wednesday 21 April, 8.30pm on SKY's Rialto Channel – All screening times are available at Rialtochannel.co.nz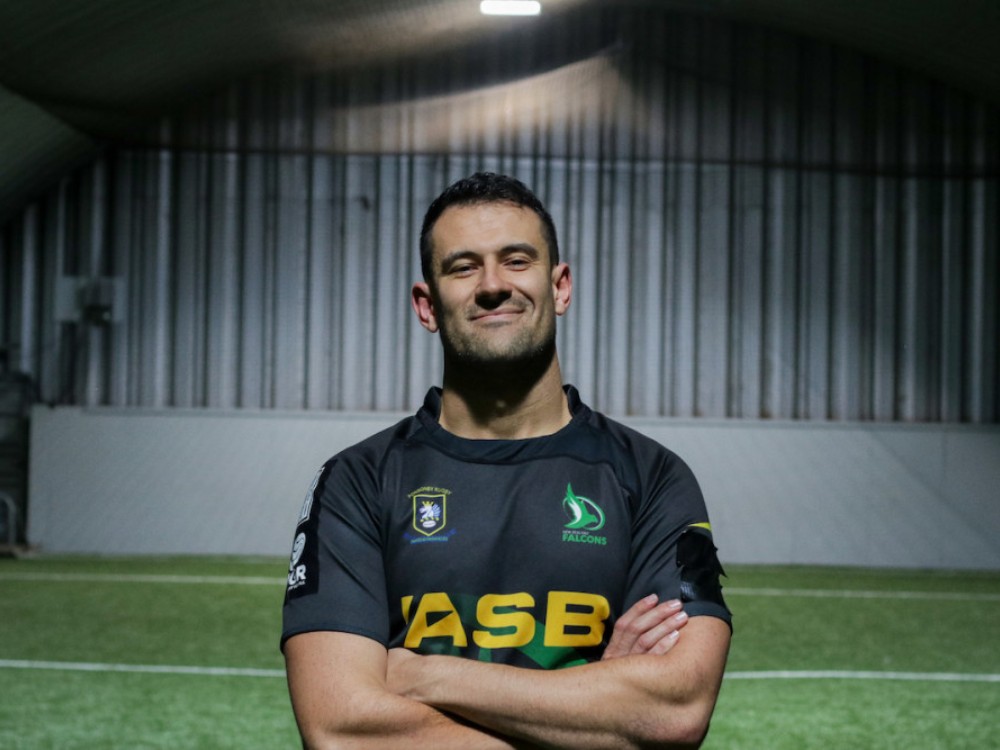 Article | Karl Wilshire.
Karl plays for Auckland based gay and inclusive rugby team the NZ Falcons.
"With our current alert levels allowing for contact sport to proceed for the meantime, the Falcons have begun preseason training held every Wednesday at 6:30pm at the Western Springs Stadium outer fields. We are actively recruiting and would like to welcome anyone interested in playing this year to come along to these inclusive sessions. We have established seasonal touch rugby teams alongside our rugby union, with winter touch rugby starting on 7 May. Head along to our Instagram and Facebook pages (@NZFalcons) for more info or send a message to chat with one of our recruiters. Nau mai, haere mai!"