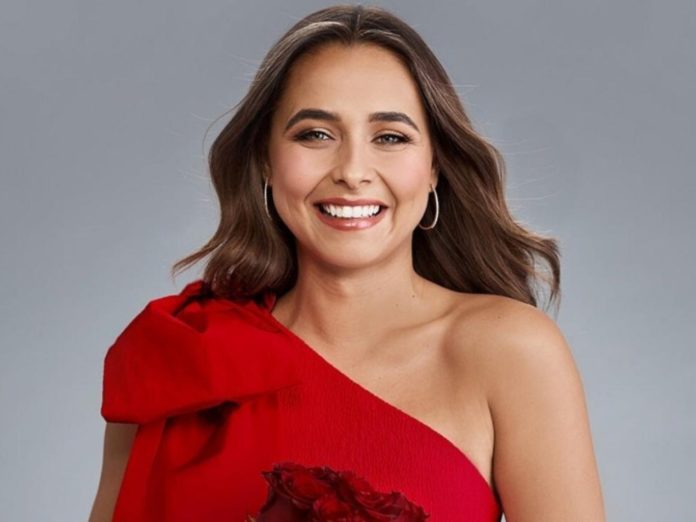 For the first time, the Bachelorette will feature both male and female contestants.
The Bachelorette Australia will make history in 2021.
For the first time, the Bachelorette's lead star is bisexual, with the show set to feature both men and women as contestants.
Network 10 announced on Thursday that Brooke Blurton will be Australia's next Bachelorette.
Blurton who is currently employed as a youth worker in Western Australia will become the first openly bisexual women to star as the Bachelorette. The former Bachelor contestant will also become the first indigenous person to fill the role also.
The youth worker first appeared as a contestant on the Bachelor as a finalist in 2018 and later on Bachelor in Paradise.
Blurton flagged her intention to star as the Bachelorette last year in a podcast but wasn't sure if 2021 would be her time.
"I'm a little bit different in the sense that I date both sexes and whether Channel 10 and Warner Brothers would be up to a bi Bachelorette (is the question)," she said.
"I don't know what they would think that looks like or if Australia would be ready for that."
The youth worker's wish has now been granted with filming set to begin on the show in the coming months. The Bachelorette Australia is expected to air in September.
Speaking on the historic significance of her casting, Blurton said "I've done it twice before and now, having the opportunity to choose my person and who I want in my life, is a truly unique and special experience."
"I'm so excited and hope that I finally find that person I've been waiting for."
Bachelor and Bachelorette host Osher Günsberg praised the casting choice saying it reflected Australia's diversity.
"We are a nation of people from so many different backgrounds, so many different cultures and so many different experiences, yet we all have one thing in common – we all want to be loved in a way that is meaningful to us," he said.