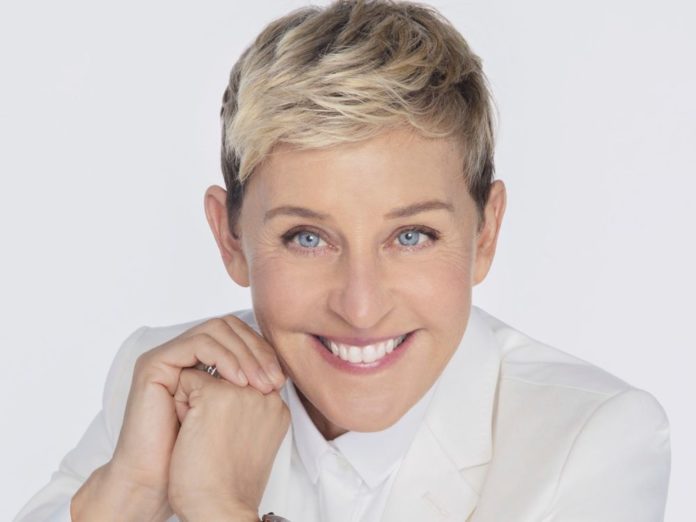 Ellen DeGeneres was in tears as she announced her own show's demise.
Ellen DeGeneres has broken down in tears as she officially announced her decision to end her self-titled talk show after 19 seasons.
DeGeneres broke the news first to The Hollywood Reporter saying the show was no longer a challenge for her.
"When you're a creative person, you constantly need to be challenged — and as great as this show is, and as fun as it is, it's just not a challenge anymore," she said.
The comedian then spoke of the news on her show which aired today saying "Today, I have an announcement to make. This season, season 19, is going to be my last season," she said on Thursday's episode.
The comedian began to have tears in her eyes, needing a moment to regather.
"So the past 18 years, you have to know has changed my life. You all have changed my life.
"I am forever grateful for you for laughing, dancing and sometimes crying. This show has been the greatest experience of my life and I owe it all to you.
"So thank you, thank you thank you," she repeated bowing to the virtual audience.
Ellen has been considered a staple of daytime television both in the United States and globally, with DeGeneres arguably becoming the world's most famous lesbian on the back of its success.
However recent months of controversy have clearly taken a toll with ratings falling. The show lost 1 million viewers in the United States alone between September 2020 and March 2021.
The decline began last July when Buzzfeed News investigated the show's 'toxic culture' with former employees accusing the show's executive producers of harassment and promoting a culture of racism, fear and intimidation.
Addressing the allegations, DeGeneres opened her first show of the current season saying
"I learned that things happen here that never should have happened."