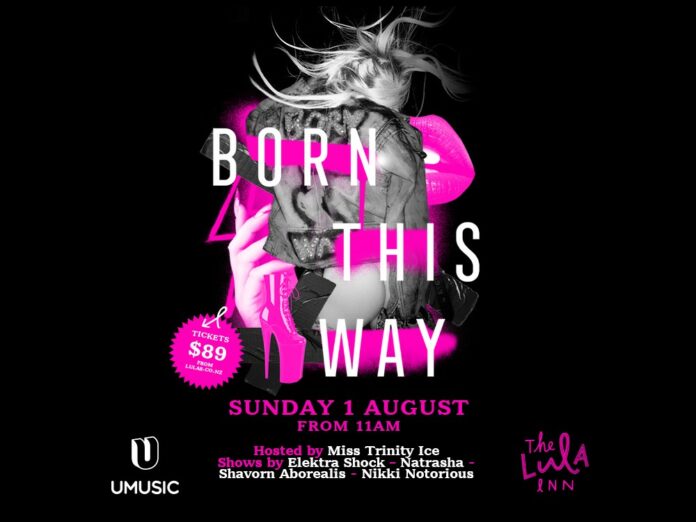 Celebrating 10 years of Lady Gaga's iconic album, BORN THIS WAY, The Lula Inn in partnership with Universal Music welcomes express readers to BORN THIS WAY – The Big Brunch experience for experienced brunchers.
Taking place on Sunday the 1st of August from 11 am at The Lula Inn, join Lula's for a GAGA EXTRAVAGANZA. Hosted by Miss Trinity Ice with shows by Elektra Shock- Natrasha – Shavorn Aborealis – Nikki Notorious, and more, providing the best in cabaret and DJ Kidnyte will be playing all your favourite Lady Gaga anthems.
Lula's say they are clearing their usual tables to make way for a daytime dance floor so ask yourself…
Do you love Gaga?
Do you love a Lula's Brunch?
If you answered YES to both, then this is the party for you! We've got epic spot prizes for the best dressed Lady Gaga era!
As an added bonus, all attendees will also receive a copy of the Tenth Anniversary Edition of Born This Way on CD! The album will feature the 14 original songs from the Born This Way album from 2011 in new packaging, along with six reimagined versions of songs from the album created by artists representing and advocating for the LGBTQIA+ community.
Your CD will be pre-ordered for you and UMUSIC will send it out to you from September 3rd.
Tickets are just $89 – get yours HERE