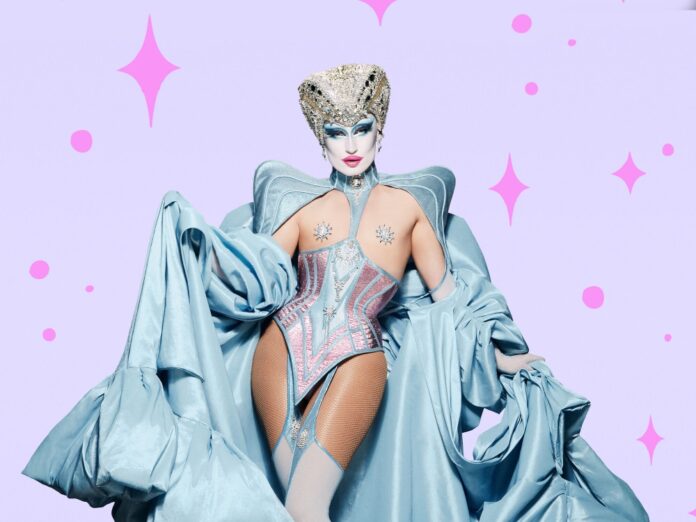 After making history as the first transgender man to compete on RuPaul's Drag Race, Gottmik has revealed acting ambitions.
The drag queen auditioned to play the iconic role of Pinhead in the Hellraiser remake.
The news might not be considered all that surprising, given the RuPaul's Drag Race season 13 runner up first wore a Pinhead inspired look on this year's edition of the show.
That outfit apparently caught the eye of the film's producers who contacted Gottmik directly to offer an audition.
"I had to read a bunch, I was in my apartment, against the wall, full-on trying to be Pinhead, pretending to pull needles out of my head, just going in! It was so funny!" Gottmik told Entertainment Weekly.
The drag star said that despite wanting to be "to be Pinhead more than anything in my soul, he understood why he wasn't cast, saying the film's producers didn't consider him "menacing enough."
Despite the knockback, Gottmik says he still holds out hope he can still participate in the film.
"I mean, at least let me walk on the carpet in that look!" he added. "I'll make a new one! I just want to be there. I'll just be in the background next to Pinhead!"