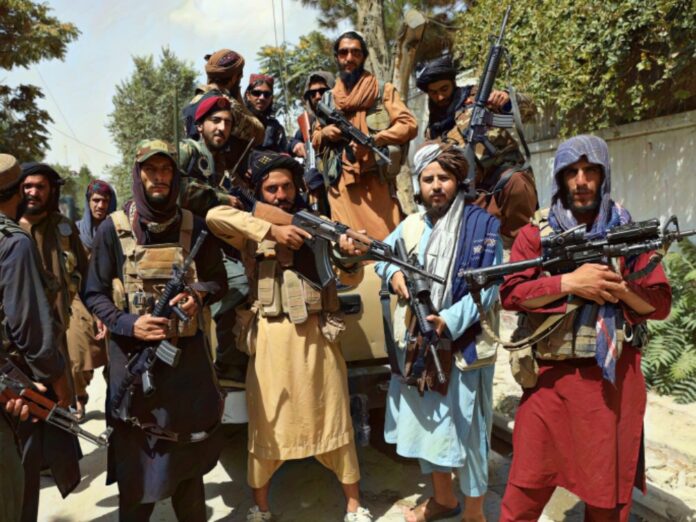 Following being outed by his family and trying to flee the country, a gay man in Afghanistan was beaten, raped by the Taliban.
The man, whose identity has been kept secret for his protection was targeted by the extremist militant group while trying to find a path to safety.
First reported by ITV News the incident occurred when the man started collaborating on social media with another individual who promised he would help him get out of Afghanistan.
Speaking to the man for about three weeks before the meeting, the plan turned out to be a setup, with the man being met by two members of the Taliban, who proceeded to beat and rape the man, before demanding he hand over his father's number so they could call and tell him his son was gay.
Speaking to ITV News, Afghan LGBTQ+ rights activist Artemis Akbary says that the Taliban is lying when it says its new regime will be more tolerant than its previous one.
Akbary who is currently living in Turkey also says that he believes social media will be used by the Taliban to find and kill LGBTQ+ Afghans. "They'll make a profile account and deceive LGBT+ people by pretending they're a member of the community," Akbary explains.
"My friends in Afghanistan are scared, they don't know what will happen to them in the future so they're just trying to hide."
Rainbow Railroad, a charity that helps LGBTQ+ asylum seekers, has also revealed that they have been in contact with more than 200 LGBTQ+ Afghans who are trying to escape.
Kimahli Powell, who is the executive director of Rainbow Railroad, told CBC News that "Our fear with the Taliban is that members of the LGBTQ+ community will be targeted."
"We're already seeing disturbing reports that the Taliban is seeking out members of the LGBTQ community and a report of someone allegedly being killed."