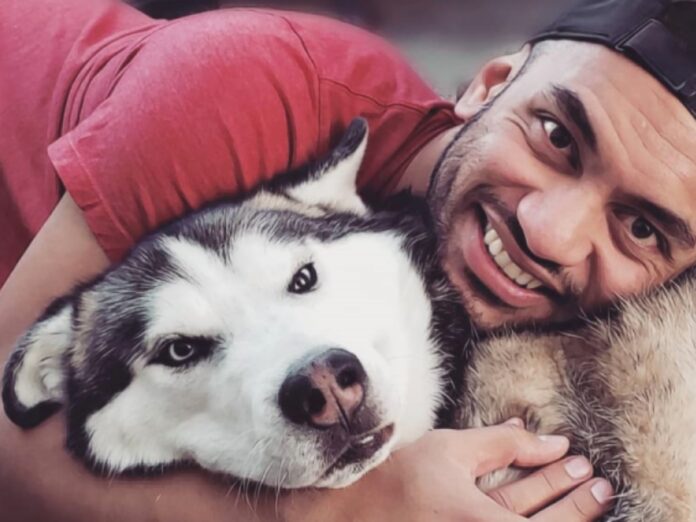 Valor Christian High School Volleyball coach, Inoke Tonga says he was forced to resign following demands from senior staff members to "denounce being gay."
Despite having been at the school since the 2020 season, and initially being asked to return to coaching the girls' volleyball team for the 2021-2022 season, Tonga's employment in the Denver, USA school was cut short after staff learned of his sexuality.
While being both gay and Christian, Tonga says he was asked to attend a meeting with the campus pastor and athletic director before a practice session for the girls' team.
"Unaware of what conversation was awaiting me, I was bright-eyed and happy to be there because our interactions prior to that day were always so refreshing," Tonga explained in a Facebook post.
However, in the meeting, Tonga said that the conversation soon turned, and he was "repeatedly asked," if he had had any "changes in lifestyle" that the school should be aware of, before the pastor and athletic director questioned if he had posted anything "inappropriate" on social media that went against the school's values, including posting if he was in fact gay.
"My answer was yes, Of course, I advocate for LGBTQ+ brothers and sisters, especially those struggling with finding a relationship with God," Tonga responded.
Tonga, who says that the culture document he was given by Valor Christian High School failed to mention anything about the school's stance on LGBTQ+ issues, explained that he was unaware that being openly gay was prohibited.
Along with "purposely and ignorantly" getting the LGBTQ+ acronym wrong, Tonga was told by the pastor that being gay could be seen as a "danger" to the school and its students.
"They even went as far as telling me 'parents pay too much money to have their kids be coached and taught by someone like you who identifies as a gay man,'" Tonga says.
The pastor also reportedly added that he doubted that Tonga was even gay due to the "love" he had for the children he worked with at the school, before adding that Tonga simply needed "direction" to help him become a "child of God," however concluded that they weren't trying to "convert" him into a straight man.
Tonga says that following the meeting he was given two choices moving forward, "One choice was to 'denounce being gay'."
"I want you to cut off that part of who you think you are. Go home and delete any posts on social media that speak about being gay."
"We want you to realise you aren't gay. You need to become a child of God," Tonga was told by the pair.
Tonga said the pastor and athletic director closed out the meeting by telling him they weren't trying to "convert" him into a straight man.
In the end, Tonga said he was told that he can't be allowed to work with the students at Valor Christian High School as a gay man.
View this post on Instagram
"I sat in that room for an hour and a half being belittled by men who knew nothing about who I am, what I've done in life, what obstacles I've overcome, the understanding I have of the living scriptures, and more importantly the love I have for my saviour and lord, God," Tonga says.
"With my head held high, and with tears ready to be shed for hours, even days, I walked away knowing that my journey as a coach at Valor Christian had come to an end – I was not going to 'denounce identifying as a gay man.'"
Tonga adds that following his resignation, the pastor and athletic director told his students and the wider school community that he chose to leave, however, Tonga says that in reality he was "pushed out" because he refused to denounce his sexuality.