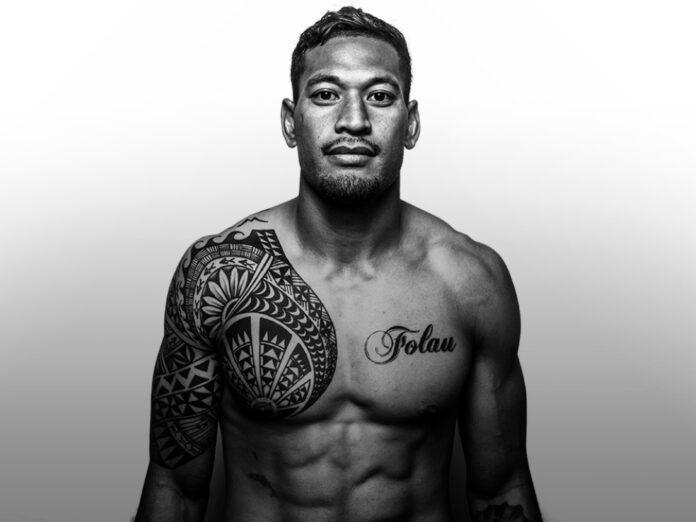 The controversial anti-gay rugby player is considering a bid for the Australian Senate for the anti-vax United Australia Party.
Controversial rugby union player Israel Folau and staunch social conservative is considering a run for the Australian Federal Parliament.
The Age reports that the bid would come under the Clive Palmer United Australia Party.
The United Australia Party has been pushing a campaign against mandatory COVID-19 vaccines.
They have one seat in the Australian Parliament, that of ex-Liberal MP Craig Kelly.
Kelly recently spoke at a so-called 'freedom' rally attended by thousands in Melbourne over the weekend.
Folau only just returned to Australia this year to play rugby league for the Southport Tigers, a third-tier Gold Coast rugby league club financially backed by Mr Palmer.
His rugby union career came to an abrupt end in 2019 after Rugby Australia terminated his multimillion-dollar contract after he refused to renounce his extremist views on same-sex marriage and homosexuality.
Folau declared 'hell awaits' homosexuals unless they repent in an Instagram post that was deemed a 'high-level breach' of the Professional Rugby Players Code of Conduct.
The United Australia Party has refused to publicly state whether Folau will run.
The party closed its nominations on Monday and candidates are expected to be officially revealed next week.