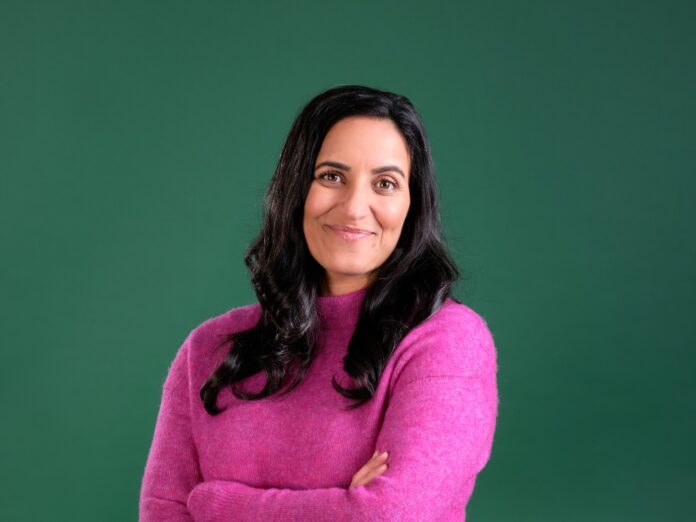 Star of Super City, The Breaker Upperers and The Great Kiwi Bake Off, Madeleine Sami discusses Lockdown life, anti-vax anxiety, her marriage to Ladyhawke and planning for a second child!
"Excuse my shiny face, I've just been running around setting up a tent for my daughter," says a glowing Sami as we are introduced over Zoom.
It's the 22nd of September and Auckland (Sami's home) has been in Lockdown for over five weeks.
"It's definitely had its ups and downs," says Sami, "it hasn't had the novelty of the Lockdown last year, which had this positive 'we're going to do it and get out of it' attitude. Delta has changed the game and it's been a battle of keeping distracted, working, trying to parent, and trying to keep the anxiety at bay."
Like so many community members have recommended in express' online Lockdown interviews, Sami credits exercise with keeping her sane. "I've been doing a lot of walking. I've walked up Maungakiekie (One Tree Hill) every day. I've worked out that since the beginning of Lockdown, I have walked the equivalent of Auckland to Eketāhuna which is over 400kms!"
Naturally, the go-to conversation of anti-vaxxers come up. I share that the previous night, I was on a pub quiz team of seven. When I asked, it turned out the only member of our team who was straight, was also the only unvaccinated one.
"Just another thing to hold against them!" she jokes sarcastically.
"It's a little bit of the sign of the times that mentally people are just at their wit's end," she surmises. "It's a symptom, this anti-trust thing. Anxiety manifests itself in many ways and for that group of people is through an extreme lack of trust in what other people are doing. Which to my mind seems crazy, but I also get that in these times, people have gone a bit mental!"
She requests for the unvaccinated to, "please try and override that feeling for the sake of someone's granny, even if you don't believe in it, just do it so someone's granny gets a bit longer to live!"
Sami has been in Lockdown with her three-year-old daughter and wife Pip (Ladyhawke). She met the singer-songwriter at the 2009 NZ Music Awards.
"I wasn't meant to be going but my friend Lucy (Lawless) gave me a pass. She presented Pip with an award and told me to come to meet her because I was a big fan of her music. I ended up partying with her entourage all night," she tells us.
I point out that this makes her a groupie, a label she is happy to embrace!
"Yes! I'm just a hard-out Ladyhawke groupie and I actually do call her 'Ladyhawke'. I'm not even allowed to call her by her real name," she jokes, beaming at an off-camera presence that I presume is her wife.
The two married in 2015 and welcomed their daughter two years later. I ask Sami about the impact of her arrival.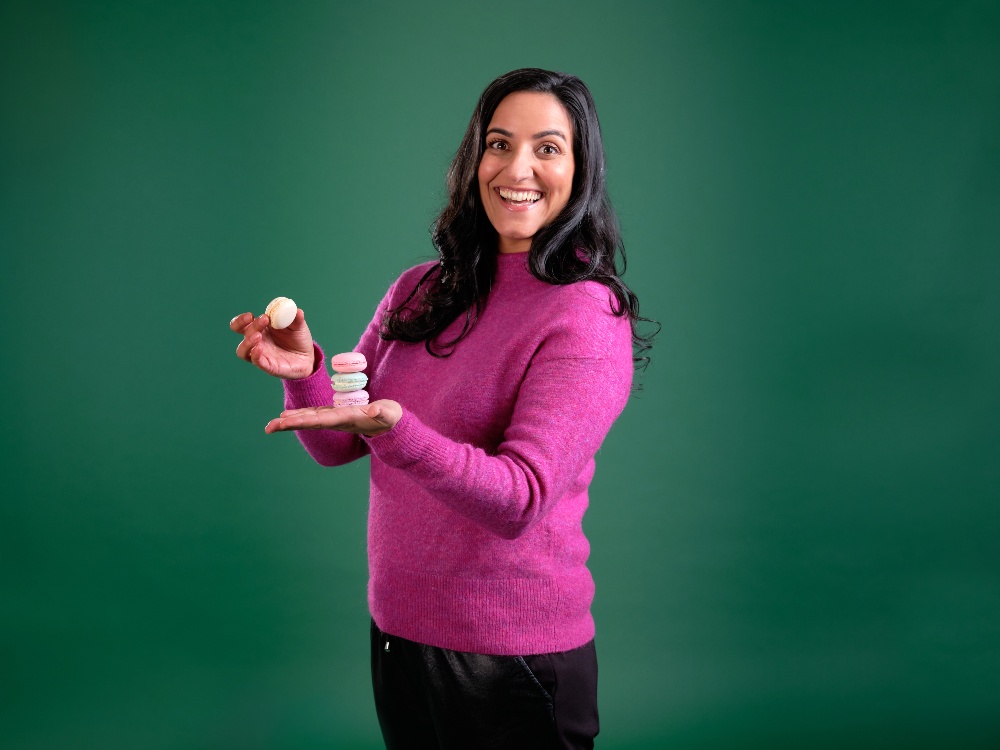 "Parenting is exhausting but the love you feel for this little person overrides everything else," she says with warmth exuding. "My daughter's about to turn four and it's such a cool age, she comes up with new words all the time, she loves Princess stuff – which is hilarious because neither Pip or I were ever Princess girls! So now we get to relive our childhoods again. We are so excited to go buy mermaid Barbies and we've both started wearing a lot of pink… I wouldn't change anything for a world!"
But Sami would and hopefully will extend her family further. She tells us a second child was always the plan and they are 'in negotiations' about it now.
"It's tough, because we are both quite career-driven and it's not so much, 'do we want another one?' But 'when will we have time?'"
The couple are busy. Ladyhawke is about to release new music, and Sami has a number of projects on the go.
After a successful career in theatre and supporting roles in films like Sione's Wedding, Sami got to truly showcase her talents with Super City, a comedy she wrote with Tom Sainsbury. A similar format to Chris Lilley's Summer Heights High – Sami played multiple Auckland-based characters going about their daily lives.
"It was the most challenging thing I've ever done because I wrote it and played all the lead parts… It was such a delight to write with my dear friend, but once I got on set, I thought, 'Oh shit, I've actually cast myself as the leads in all this!"
The hilarious comedy ran for two excellent seasons.
Sami would return in a lead role for The Breaker Upperers, the hit independent movie that she wrote with co-star and co-director Jackie Van-Beek, in which their characters Jen and Mel ran an agency to help people end their relationships.
"We had a lot of fun writing the story thinking about these fucked up characters doing dastardly things. We were very excited to be writing a rom-com that's central storyline was a friendship between two women – women our age! My character was bi and we were just excited to bring all this diversity in, and up-end certain elements of the rom-com cliché."
The film was such a hit that Netflix came calling and the duo were recruited to direct a project called Hope starring Parks and Recreation's Aubrey Plaza, and a few more in the pipeline that Sami cannot talk about yet.
She can however discuss her presenting role on The Great Kiwi Bake Off which returned to TV1 last month.
Sami tells me she loved the original British season of the international format which was hosted by queer icons Mel and Sue.
"It was just comforting, wholesome TV, with a dash of naughty! And I always told myself if I ever hosted a show – that is the show I would want to do… There's no big cash prize. You just win a plate. But it's about the kudos for these people who just obsessed with baking."
On the Kiwi edition, Sami now recreates Mel and Sue's chemistry with fellow host Hayley Sproull as NZ's best bakers show off their skills. And in these crazy covid times, Sami believes this is just what the doctor ordered!
"It is one of the shows that can really relax you – like ASMR (autonomous sensory meridian response)! Just watching people stir caramel or pour ingredients through a sieve," she says dreamily, before concluding, "so tune into Bake Off and go for walks!"
New Episodes of The Great Kiwi Bake Off can be found on TV1 and OnDemand every Thursday from 7.30pm.