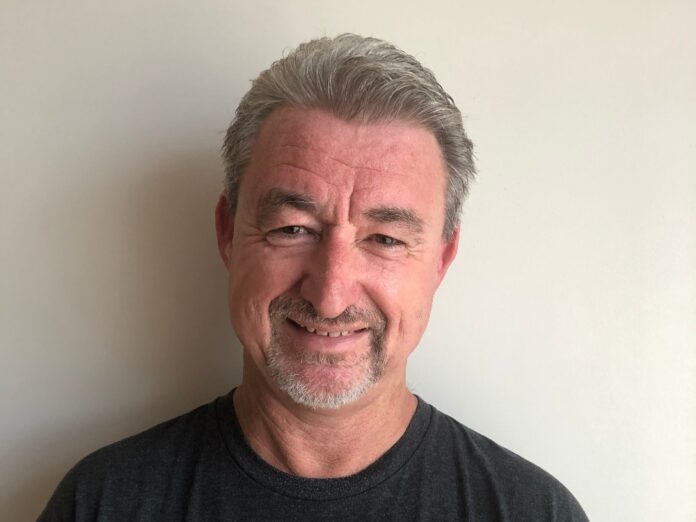 The 12th Anniversary of Bear New Zealand Week takes place from Tuesday 25 to Monday 31 January at various venues in Auckland. To celebrate express talks with one of the event's key organizers Robert Barry to find out about the week's highlights and history.
How many Bear NZ Weeks have you been involved with now and what inspired you to first get involved?
The oldest tee shirt in my Bear NZ week collection is from 2013, which sounds about right. BNZ week is put together by an extended group of friends known as the 'Bear Cabal' and I don't exactly remember when I joined officially. But for me, it has always been about giving back and putting time into the community.
What have been your Bear NZ Week highlights over the years?
My inaugural Bear Drag Diva cabaret appearance in 2014 as Miss Smiley Virus at Caluzzi doing a rendition of Robin Thicke's Blurred Lines accompanied by Rhys Jones… Smiley Virus made an encore appearance a few years later performing Queen's classic drag number "I Want To Break Free!"
What are you most looking forward to about Bear NZ Week 2022?
Really looking forward to reconnecting with so many people after the year that was 2021, we are all in need of a few bear hugs and more than a few laughs at the Bear Comedy Show with our bear comedians Todd Hopkins and Neil Thornton.
People always cite the great feeling of inclusivity and community when talking about Bear NZ Week – can you expand on your experience of that for us?
Bear is an attitude rather than an appearance. We're a bunch of like-minded community-focussed people who want to have events where all are welcome and I mean all!
If you come to the Tri-Nations dance party there is a plethora of shapes and sizes, ethnicities and genders, all dancing around the floor in various states of undress and all of them are having an old fashioned bloody good time.
Mr Bear NZ returns for the first time since 2020. Can you give us a bit of detail around what happened, and what this has meant for the coveted sash?
Sadly the pandemic struck a blow to Southern Hibernation for the last two years running which meant that the Australasian sash bears were unable to gather for the crowning of Mr Australasian Bear. Let's hope 2022 will see the return of the Melbourne based Bear Run and the competition for the title.
If someone has never been to a Bear NZ Week before are there any events you would recommend for someone dipping their toe in?
The Bear Drag Diva dinner and show is always great fun, so is comedy night, and this year we are having a new event hosted by Body Positive called the Sex Positive Panel discussion which will be a safe space for people to come to and ask any questions they wish about life, sex, Viagra, and PREP.
What about people who don't feel they identify/qualify as a bear? How welcome are they?
Like I said Bear is an attitude, not an appearance. The Bear culture was created by a group of guys who didn't identify as the stereotype of a Twink or a Muscle Mary, however, that said, the culture has evolved, bears welcome all shapes and sizes, and ethnicities and genders. Contrary to the perception, we are not exclusively a bunch of cisgender hairy old white guys, there's a full spectrum of people in our community.
Finally, can you sum up Bear NZ Week 2022 in ten words or less?
A wonderful week of fun, frivolity and many bear hugs.
Tickets and further information for all the Bear NZ Week events can be found here.