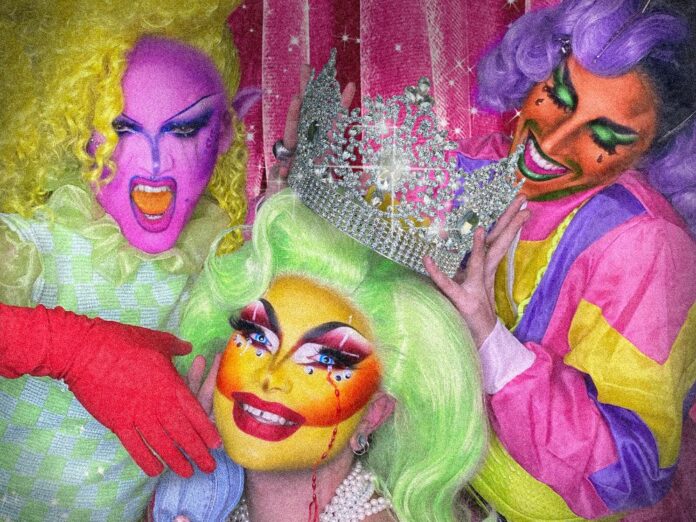 They say Drag has always been at the forefront, but now three of Auckland's top drag talents are taking their art to the new frontier. Yuri Guaii, FLOR, and Monty Montgomery welcome express into the Metaverse and explain how Lockdown Purgatory helped them find their future.
During Lockdown, Auckland's most prolific king and two of our most beautiful queens decided to produce some digital art to express the limbo their locked-down lives were in. The result was Purgatory a dazzling display that transformed House of Drag star FLOR in a model-like Devil, make-up artist-extraordinaire Yuri Guaii in an angel and charismatic king, Monty Montgomery into a transcendent earthling.
The art however will not be sold as prints but as NFT's (non-fungiable tokens), so it will only exist in a digital space, with a portion of the proceeds going back to the artists each time the works are on-sold.
The Trio:
So bitcoin is a digital currency and NFT's are digital properties. What motivated the three of you to start producing NFTs?
Yuri: In August, Monty, FLOR, and I got together to do a look and a shoot. Days later we were thrust back into lockdown and all of our gigs were cancelled.
Monty: I was over it! Usually, we just upload photos during this time and get likes and shares which is great for exposure, but when we lost all our gigs for the foreseeable future, we were getting hardly any money and we gotta eat! We thought about prints but Yuri and I have a flatmate who works in NFTs and crypto and he taught us how we could incorporate NFTs into our art, which we were keen to try out.
Yuri: So this is really a test run to see how it works and where we can go from here.
So tell us a bit about your first NFT work 'Purgatory'?
Monty: Purgatory is a colorful collision of work. A collaboration of media from different drag artists. Part photographic, part digital art, part performance art. These pieces are 1/1 unique with no floor price so whatever you can afford, you can purchase, and every time it is sold and resold, a percentage of that goes back to the artist.
FLOR: Yuri does all the graphic design and editing, Monty understands the crypto and NFT side, and I just look gorgeous!
What can we expect from you guys next in the NFT space?
Yuri: We are thinking of releasing more in the future attached with IRL (in real life) special features that include tickets to our shows and make-up experiences – the possibilities with NFTs are endless!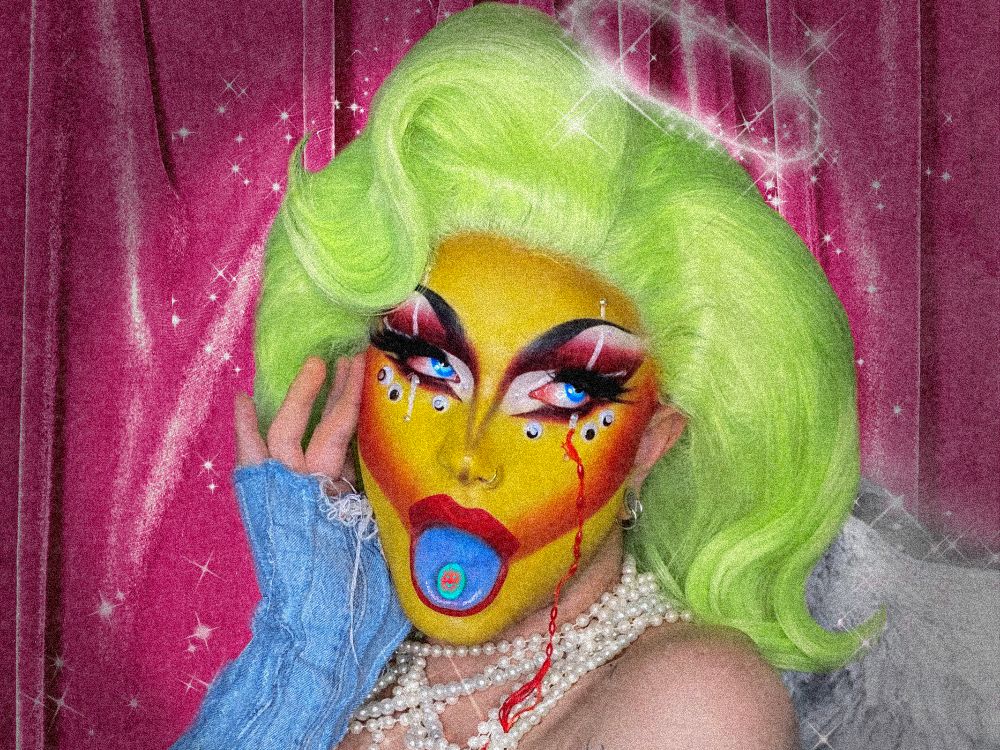 Yuri Guaii:

Yuri, you are known for being one of NZ's most prolific 'make-up' queens. When did you first get into make-up artistry and how have you gone about honing your skills to get to this level?

I've always played around with makeup up, whether it was doing makeup on my younger sister or myself growing up. I'm self-taught! I spent six months being a bedroom queen, just practicing drag makeup because I wanted to look the very best before I even started going out.
It's one thing to create stunning images for Instagram, but another to hit the bars and take the stage as a fully-fledged drag persona. When did you first unleash Yuri on the scene?
I started drag back in 2014! Yuri is an outlet that I get to express all my creativity through… and Yuri is a mess!
If you could change one thing about the drag scene what would it be?
To be able to perform shows every day and everywhere!
Tell us a bit about your life outside of makeup and drag?
I am currently studying Fashion and Technology at uni. Sewing is something I love doing just as much as drag.
What does Pride mean to you?
Pride to me is celebrating community.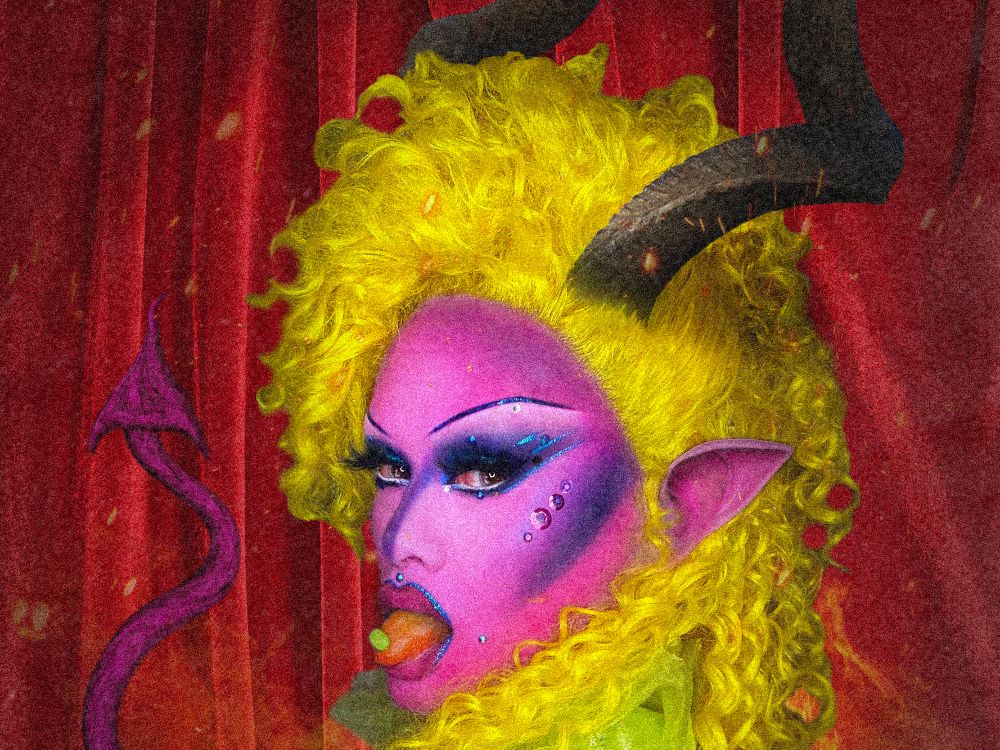 FLOR:
How has your life changed since you competed on House of Drag?
My life after House of Drag has been amazing. I had fun filming the show and after it aired, I saw many things in my drag persona that I'm still working on. I want to make it more professional and inspire new drag artists to not be scared to represent their roots, culture, art, feelings, and most importantly, love!
You grew up in Guatemala. At what age did you move to NZ and has Aotearoa been what you expected?
I moved to New Zealand five years ago when I was 19. I've always been amazed by how beautiful Aotearoa is, and that it is a country I can express myself in without being scared or worried. People in NZ are so charming and welcoming. I'm glad that I can make memories in such a beautiful, unique, and special country!
Who are your drag icons?
This is a hard one because each Drag Artist has their own unique talent. I love fashion, so one of the drag icons that has created a professional career in that industry is Miss Fame. I've always been a fan of her aesthetic and the attention to detail in her outfits and styling. I also love Alyssa Edwards and Valentina. The three of them inspire me in different ways by representing my own unique essence.
What do you love most about drag?
The root of my obsession with drag is my love of femininity and strong Latin women; soap operas, miss universe, my own mother – are all great inspirations. I love being able to share my art, the power of makeup, the performances, heels, accessories, and dresses! It is a big combination of colours and that feeling I love, which keeps me exploring more.
What does Pride mean to you?
Pride for me is a form of belonging and being accepted for who you are. Bring your authentic self and learn how to show the world your true colours. Speak up for people who can't find their voice, because we are all in this together, and I think we forget that sometimes.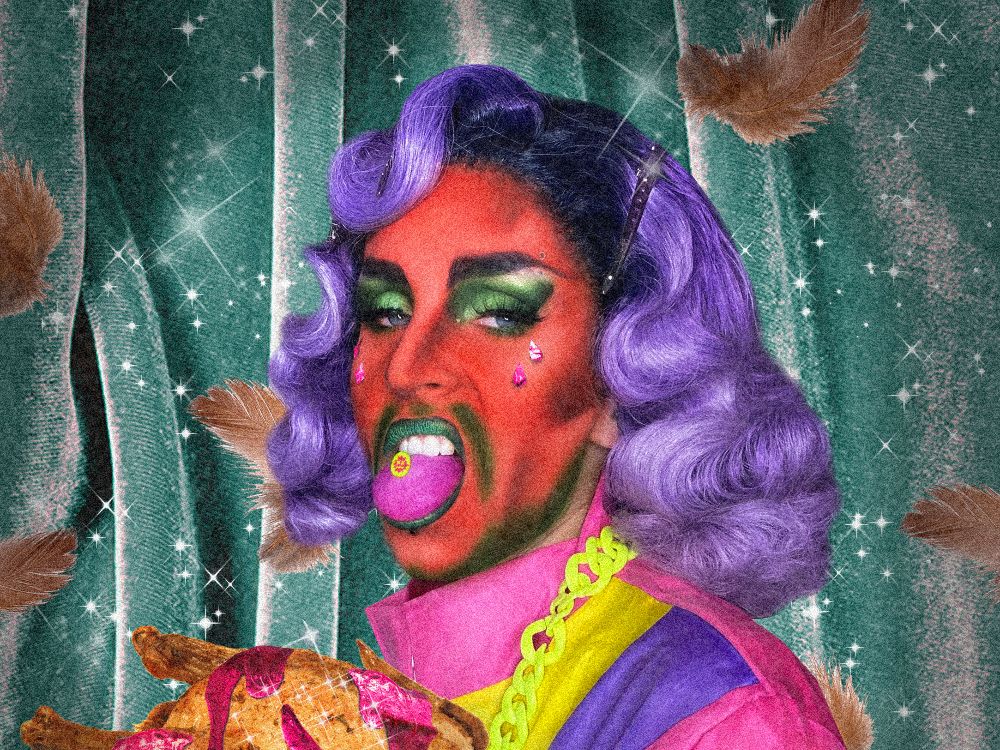 Monty Montgomery:
What does drag mean to you?
Drag has been an absolutely wonderful medium to express a radical extension of myself! To showcase all the things I love in a wild and colourful persona. I love to entertain, I love to perform. It is my passion and brings me the most happiness.
Do you think RuPaul's Drag Race is ready for a King to compete?
Absolutely and Ru, you've got my number- give me a call! One day it will happen, and I hope that one day the king who smashes the glass ceiling is me! I love the show and I think the lads are ready. Imagine Kings as the pit crew? Camp!
How has the Drag King scene in NZ evolved in the time you have been involved?
Immensely! When I started the scene was very lonely with barely any kings, but now new kings are popping up all the time and it makes me so happy! There has been so much enthusiasm for the King shows we've put on like Manarchy, Menergy. We have a successful and booming drag king scene!
Your father Norrie Mongomery has been NZ's best-known social photographer for years. How has he inspired you?
My dad inspires me constantly. He is hilarious, handsome, and an icon! Growing up I would always see pictures from the most glamorous events to wild underground parties. I learned about nightlife through his photos. We would also always go to the premieres of Civic musicals and that ignited a fire in me. I loved watching but I yearned to be on the stage in those shows! Now I produce and perform in my own shows and host my own parties, which has been very much influenced by him. If you want it, make it happen!
What does Pride mean to you?
Pride means being proud of who you are. Understanding yourself. People aren't always going to like you or understand you, but who cares. If you love yourself, that is all that matters.
Check out their NFT collection at opensea.io/collection/purgatorybyyuri