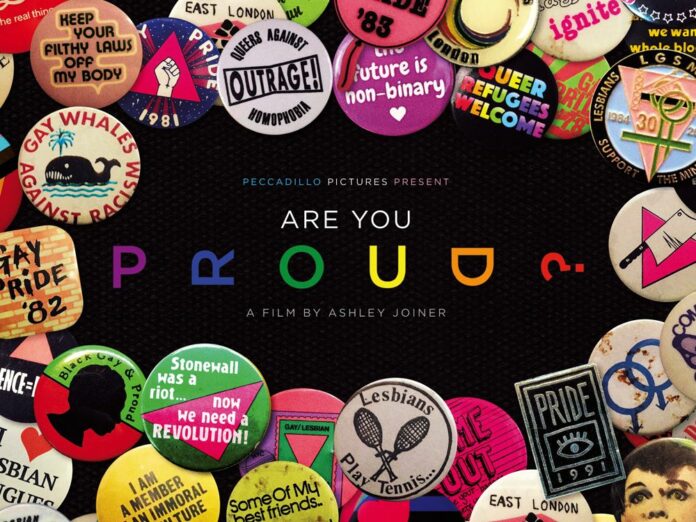 Debuting on Rialto Channel as part of their Celebrate Pride season, Are You Proud? is a documentary that examines what Pride month really means and the conflicting opinions on how we should be celebrating it. express spoke exclusively to director of Are You Proud?, Ashley Joiner.
Activist Ashley Joiner was motivated to create a documentary about the UK's different Pride festivals and their history, in order to help people understand the different conflicts within our communities.
"I came to politics in my mid-twenties and I was so overwhelmed by all of the jargon, all of the relationships, the conflicts. There was just so much to grapple with, so I was creating the film that I wished had existed at that moment," he tells express over Zoom.
While Are You Proud? focuses on British Pride festivals, the same issues exist in Pride festivals all over the world, including New Zealand, and in an era of social media trolling and Cancel Culture, people are frightened to talk about the issues that divide us.
"I don't think that's specifically an LGBTQ+ issue," says Ashley. "Often people are scared to speak their truth, whether that be about their sexual desires, their needs, wants or their politics. It's true of every facet of people's lives! One of the reasons for creating this film was so it can act as a forum. It has so many diverse opinions that someone has already said it. So you have space to think about it, and also speak to it if you wish to."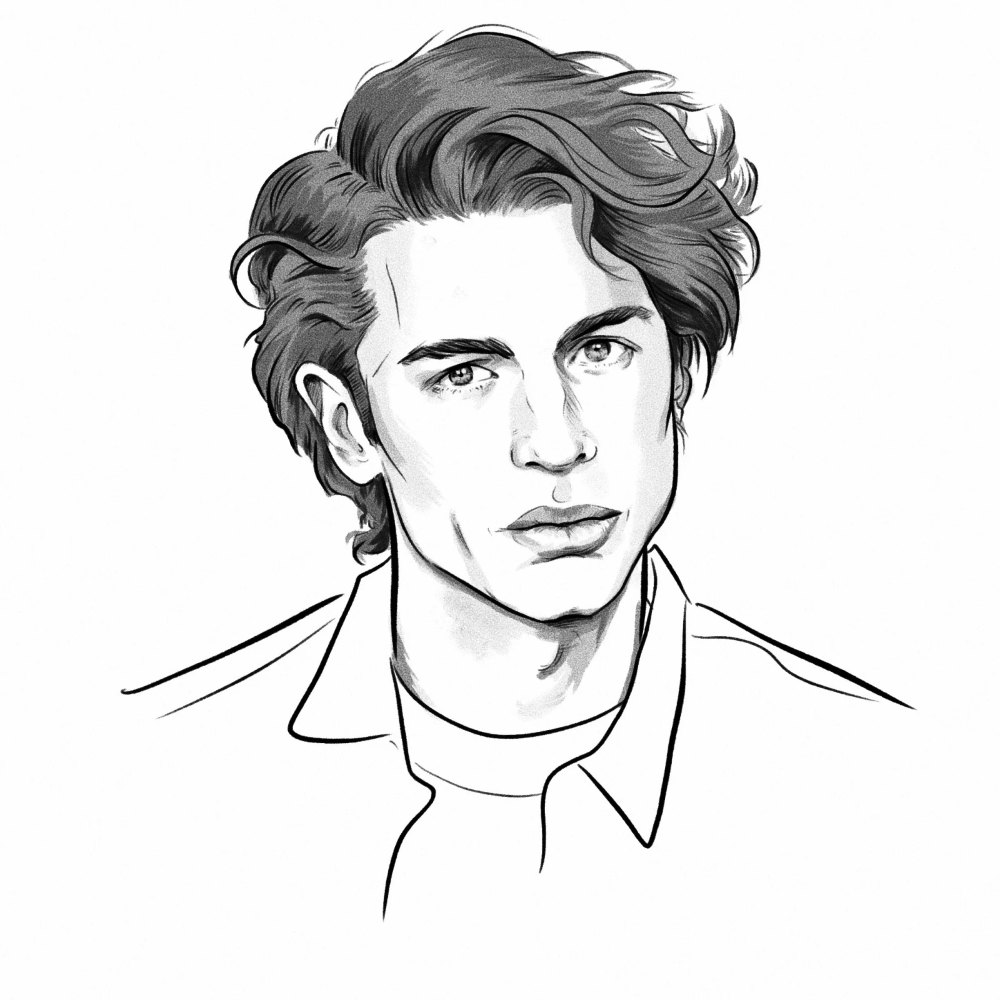 Are You Proud? avoids taking sides on the issues and is inconclusive of the way forward. "I didn't want to offer a resolution," Ashley explains. "It was very much a teaser, essentially, for people that are newly coming to LGBTQ+ topics or politics."
It's not only rainbow audiences that can benefit from the film's contemporary history lesson. "I think it really is interesting for straight people to watch. Not only just to learn about LGBTQ plus issues, but understand the similarities in our struggles with other communities," Ashley tells us.
Are You Proud? certainly blows the lid off the straight misconception that Pride celebrations consist of a happy united community waving rainbow flags. After examining the routes of the UK's Gay Liberation Movement, the film moves on to explore the phenomenon that Pride parades (which at one time were only protested by religious and homophobic groups) are now being protested by LGBTQ+ groups, showing footage of protests that disrupted London's Pride Parade in 2017; scenes reminiscent of protests that happened at the Auckland Pride Parade that same year.
"In the film, Allison, who was the co-chair of Pride In London, but has since resigned, said that the board are the gatekeepers of the thing called Pride. It's not theirs, they're just the gatekeepers. But there was a lot of feeling that those gates were closed," says Ashley explaining the perspective of the protestors. "There wasn't any deviation from the agenda they set, which was a big, shiny corporate rainbow."
Since then London's Parade has been further stifled by the pandemic, but Are You Proud documents the emergence of grass-roots marches that have grown in the parade's absence.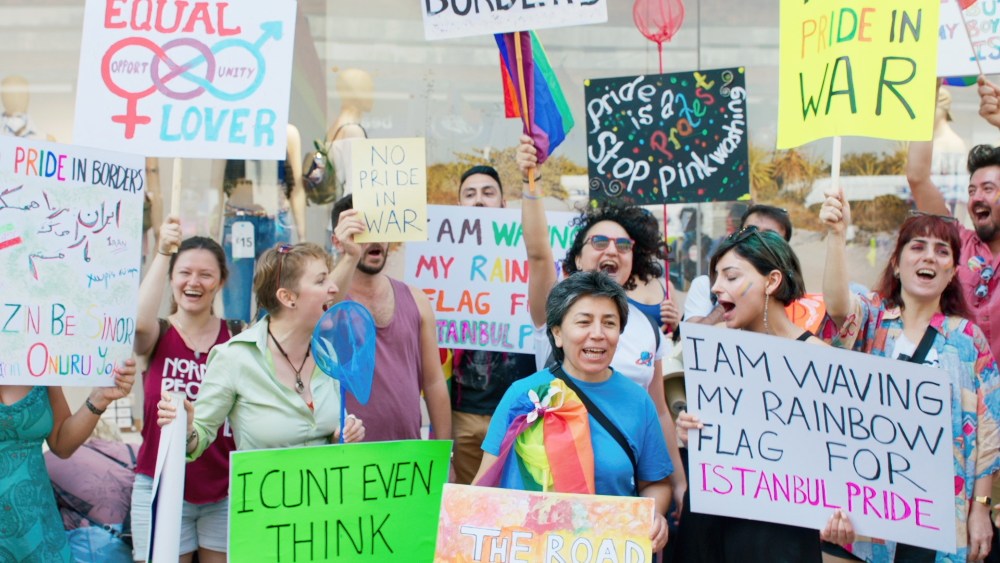 "The beautiful thing that happened here in London is that pride carried on, and it wasn't organized by Pride In London, it was just the activists came to the streets and we marched. And several other marches like Black Lives Matter also happened that day," Ashley explains. "There were no floats, no money. It was people just coming to the streets to demonstrate their needs. And it was beautiful to see these different marches pass by each other and the bridges built that day. Pride marches can support the Black Lives Matter marches and vice versa. It demonstrated that actually, these carnivalesque parades, aren't necessarily the only way forward."
Ashley is clear. Like Auckland, he believes London needs both a big flashy parade and grassroots marches.
"There are benefits to these huge carnivalesque Prides, especially when we're looking at global LGBTQ+ politics. Because for certain countries that aren't able to have a Pride, they are able to see these giant Prides and they do offer a beacon of hope… and there are certain governments that will listen to corporations. So if a corporation starts using its leverage, whether that be through sanctions or money, those changes can come about in a way that is not typical in the West. So they do have the benefits."
Are You Proud? shows little sign of a united path forward for rainbow communities, but Ashley is unconcerned as he feels the dialogue that the division is causing is important.
"There have always been divisions, but what is happening now, is that we're having far more nuanced conversations about progress. The involvement of police officers in uniform, or the involvement of military forces is contentious. Because we're starting to have these conversations about black communities, and their relationship with the police, where we're thinking about our global LGBTQ+ communities and the destruction that military forces can have elsewhere. It's important to be interrogating those relationships. We have to call out racism within the services."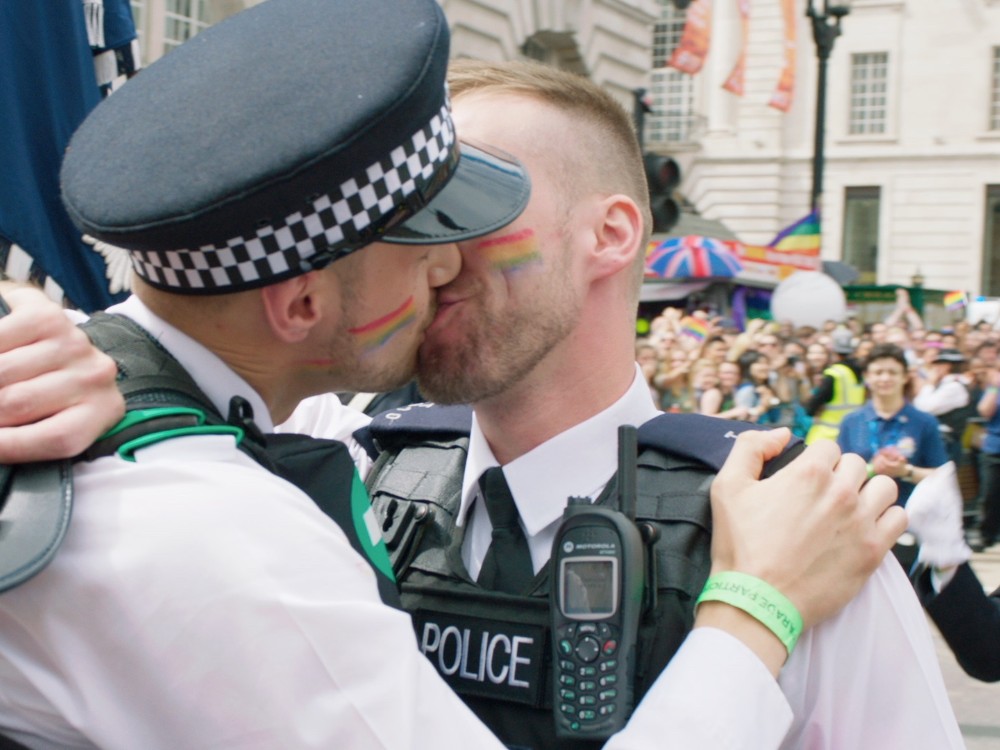 "By not wearing the uniform, are people of colour going to feel more welcome? What does it add to wear a uniform for those LGBTQ+ people that want to wear them? Is it necessary? When we're thinking about liberation for all, Pride marches shouldn't be used as an advertising campaign for the armed forces. We don't need the Air Force flying over with their rainbow smoke, because we know that those machines essentially are causing destruction elsewhere in the world," he says echoing arguments made by protestors at both Auckland and Wellington's Pride Parades.
Are You Proud? goes on to profile some of the smaller grassroots Pride marches around the UK such as Brighton's Trans Pride, an event Ashley believes is essential in a country that has failed to be progressive on trans rights.
"The British media pigeonhole trans issues into this tiny little thing that only affects a small minority of people but trans liberation affects all of us," says Ashley with passion. "It's about the abolition of prisons, it's about workers' rights, it's about access to health care, – all of these things are not a 'trans issue', they're human issues that affect all of us."
Are You Proud? however, acknowledges that not all members of the LGBTQ+ community feel the same way Ashley does. Transgender Methodist Minister Joy Everingham even states, "Trans Pride is different, because it's talking about gender, not sexuality. That's challenging to a lot of LGB people, because if gender is on a spectrum, then homosexuality doesn't really exist, because it can only exist in a binary… Sexuality is redundant."
"I thought it was important to include that quote because I think it's a really liberating free way of thinking," Ashley explains. "When the Gay Liberation Front started, it wasn't about same-sex rights. It wasn't about gay rights. It was about liberation for all. We have diverted away from that. It hasn't been about liberation. We haven't looked at alternative ways of thinking or living our lives. We've been pushed into this very heteronormative way of thinking. Which I think Joy's comment speaks to. That comment provides a space for us to look at alternative ways of living, whether that be living in communes, collective living, collective loving – a society that isn't based on marriage and two people and having a child."
It's this sort of shift in mindset Ashley would like to see happening at Pride organisation's that he feels aren't tackling the big issues.
"We have a huge migration problem around the world, beyond just LGBTQ+ people fleeing persecution or death. It's an issue that if we don't tackle properly now is only going to escalate with global warming. We're going to have a global migration. We have to be thinking about these things as water rises. We have a huge issue with detention centres here for migrants – where are these voices in Pride?" He questions.
"We're not getting to the issues and we're not dealing with them. But we're letting Barclays Bank ride down on a giant blue bus. Why is that the priority? It comes down to a lack of vision. There needs to be a radical upheaval in our thinking about what it is we want, what it is we need and how we're going to go about getting it."
Article | Oliver Hall.
Are You Proud? premiers on Rialto Channel at 8.30pm on Friday 18 February, which encore screening on Monday 28 February and throughout March.
Rialto Channel is celebrating Pride every Friday night this February with NZ television premiers of some of the most acclaimed and anticipated titles in recent queer cinema.
To explore all of Rialto Channel's latest lineup of the best independent and arthouse films visit rialtochannel.co.nz