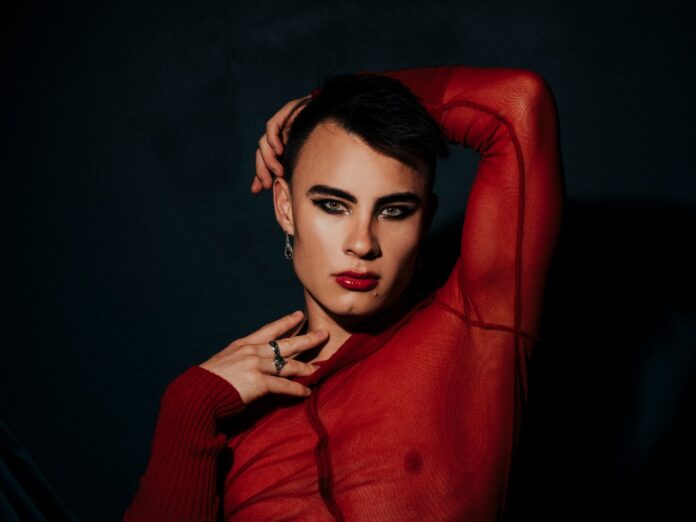 A farm in rural Northland seems like an unlikely spot to produce a Mr Burlesque Aotearoa winner, but nothing could dim Bjorn Aslund's passion for performance. They talk to express about being nurtured by Wellington's drag scene and the pros and cons of being raised in small-town NZ.
Bjorn Aslund should be exhausted from performing in shows at the Auckland Arts Festival and SPLORE, but as with the careers of so many performance artists, Covid cancellations put a stop to that.
These would have been Aslund's most high-profile performances since his critically acclaimed role in The Glitter Garden, a drag show written for children by NZ's most famous Drag King Hugo Grrrl. Aslund's role of Maddie The Butterfly (official name: Maddie Madeline Monarch Butterfly Ballerina) was written for them and included a ballet solo as their character discovered their authentic beauty.
"The show has such a topical message for the youth of today about growth, change, and acceptance at all ages regardless of gender or sexuality. It is such an important well written and composed work," says Aslund, who admits that not everyone saw it that way.
"We did receive some death threats from people on Twitter, which was a little bit exciting, but I think with anything as original as this show, it is expected to get some push back from people who aren't necessarily as forward-thinking."
In fact, Aslund couldn't be happier with The Glitter Garden's impact.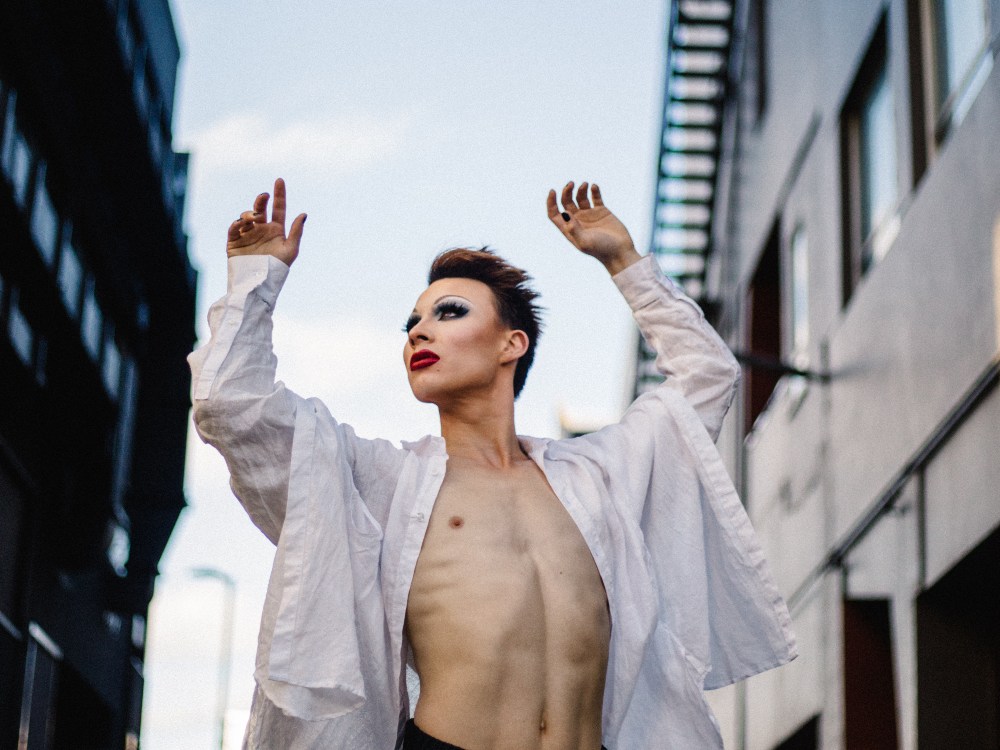 "I take it as a triumph that we pissed off some conservatives and it ultimately boosted our exposure… I can't wait to perform it again!"
Colourful and controversial performing roles in urban centres, feel like a big step from Aslund's quiet childhood in rural Northland.
"It got pretty frustrating for me to be honest," they share.
"I mean it is beautiful and a wonderful place for a holiday but particularly when you are trying to be a performer, there just isn't the infrastructure… Also being visibly queer in small-town New Zealand did make me feel a little isolated."
Dancing and theatre classes became Aslund's escape.
"Being stuck on a farm really isn't my style!" Aslund admits but surmises that there are definite benefits to a rural childhood that out way the negatives.
"I am grateful for the grounding it gave me and a connection to the earth… I'm glad to not have grown up in the city, as much as I love living in a city now."
Despite having a loving family and close-knit group of friends, Aslund felt anxious about coming out, but says in retrospect, "being queer was something people just seemed to know about me, even as I was figuring it out about myself."
"When I told my parents, they were more concerned about when I would get my driver's license, and it was all a bit of an anti-climactic. I remember being really stressed because a lot of stories online were of kids getting disowned or it being a big drama, which it shouldn't be and wasn't.
"My parents have always been really accepting of me for who I am, even allowing the really questionable fashion choices I was making, well, am still making!"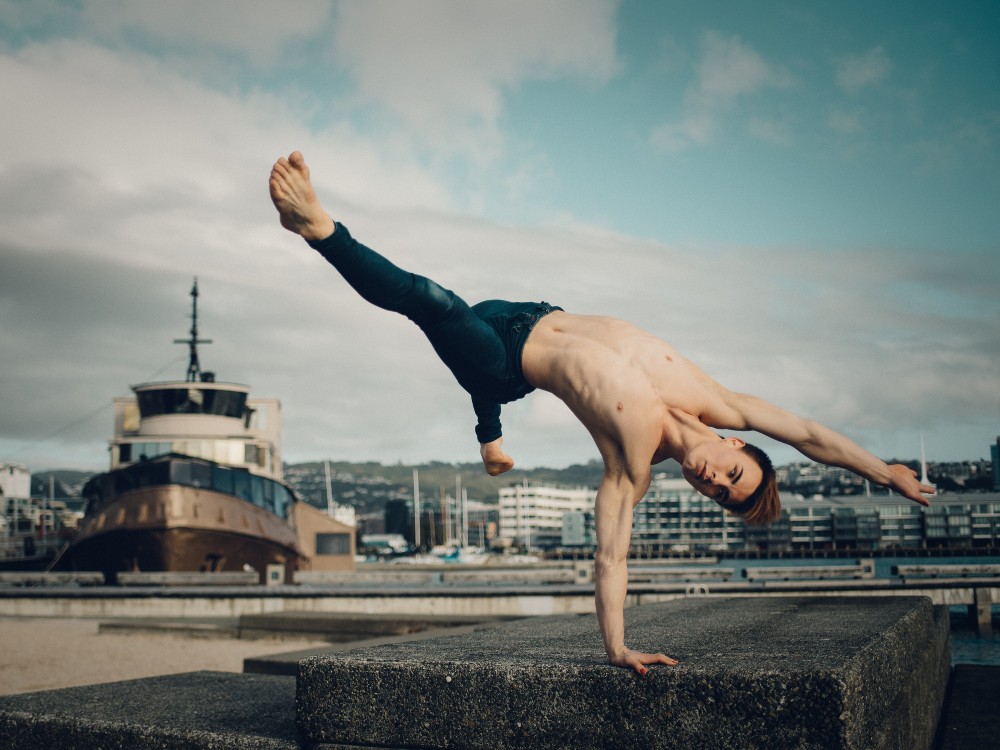 In 2017, Aslund moved to Wellington and found themselves almost immediately falling into the drag and cabaret scenes.
"My first introduction to performance as a spectacle was through magic – watching Siegfried & Roy and David Copperfield on Youtube and trying to replicate their more manageable illusions.
"I like to view myself as a 'Swiss Army Knife' of a performer. So any chance I get to learn a new skill I usually jump at," they tell us. Adding that a seminal visit to Cuba Street drag and cabaret bar Ivy would add further diverse skills to their arsenal.
"I met a few drag queens, who offered to put me in drag, so the first live drag show I ever saw, I was also working on and in drag myself!
Aslund was 'kittening', essentially clearing and setting up the stage between acts for the next performer. But was unprepared for how immersive drag shows at Ivy can be.
"I met The Bombay Bombshell (Blu Marqueses) who is now my drag mum. They were dressed as a sailor and had real dead fish with them as props. I can still smell it now!
"It was a memorable start to a friendship! I remember trying to scrape scales off the walls before the next performer came onstage!"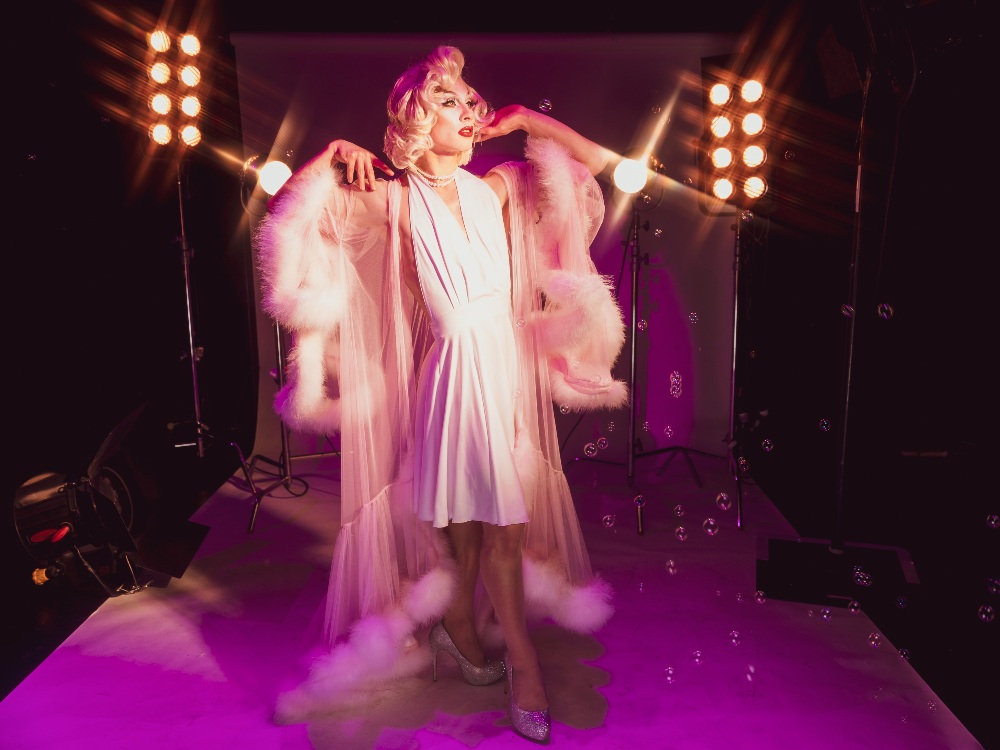 With ballet, contemporary dance, drag, cabaret, martial arts and illusions among the many skills at their fingertips, Aslund has truly become a 'Swiss Army Knife' of performance – skills they hope to take all over the world.
Aslund's multi-pronged skillset is already paying dividends, their Fringe show, Sublime Interludes, (created and performed with Tabitha Dombroski) won the Momentus Movement Award for best choreography and movement at the Wellington Fringe Festival awards, and was also one of the nominees for Best in Fringe.
While pandemic Lockdowns and event cancellations have been especially hard on performers, they have provided an opportunity for us to all reflect on our lives and what we want out of them and Aslund seems more sure than ever.
When asked what makes them most proud, they tell us, "that I am doing what I really love."
Follow Bjorn Aslund on Instagram @theeverchangingboy
Article | Oliver Hall.
Photos | Carissa Corlett, Marlborough Lights, Nam Chop and RocT Photography.