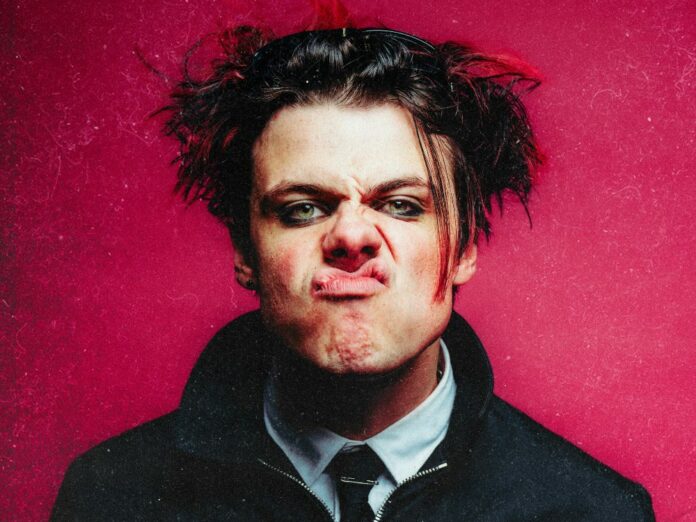 Picking up the early naughties emo mantle once held by the likes of My Chemical Romance, England's Yungblud bust onto the music scene in 2018 with punk-pop rhythms, a pansexual identity, and a powerful mantra on the importance of individuality. He talks to Oliver Hall about stifling cancel culture and what the queer community has taught him.
This July, Yungblud will make his New Zealand debut as international concerts begin to return to our shores. "It's gonna be crazy!" He tells us from a cafe in San Fransisco on Friday 18 March. Explaining he has felt the hunger fans have had for the return of live gigs in the States and is now ready to experience the same in NZ for the very first time. "My favourite thing in the world is to go somewhere I've never been and experience the culture and meet the family over there," he says.
For his concert at Auckland Shed 10 on Wednesday 20 July, to become his favourite gig of all time it will have to complete with the first time he played London's infamous Brixton Academy in 2019. "That was a real moment," he tells us. "Three years before, me, my drummer, and my guitarist were sat in a council flat with no TV license, watching the Foo Fighters play Brixton Academy on a PlayStation 3, and going, "if we got there, it'd be pretty crazy!" Following the release of a successful EP and acclaimed debut album 21st Century Liability, they were standing on that very stage in front of a rabid fanbase.
Despite being home, the UK was not the first country to swoon to Yungblud's charms. "I'll never forget the first time we played in the Netherlands," he reminisces. "It was like 150 tickets sold out. No one gave a fuck about us in the UK. But in the Netherlands 150 kids with my face on bootleg T-shirts, they had made themselves, turned up. I literally couldn't afford to get merch mad at the time so that was pretty crazy!"
This eye-opening experience inspired Yungblud to want to connect with his fans more. The singer started offering meet and greet sessions for the first hundred ticket holders who turned up to his concerts, many, camping out for hours (even days) before doors opened.
The conversations these meet and greets would generate often inspired Yungblud's songwriting. His single Mars is a prime example.
"I was in the middle of Maryland and this young trans girl came up to me and told me this story, that felt like my whole life had led up to that moment, because of her courage! She was living in a household where her parents could not understand that she was a girl, until the day they brought her to the show. Because they saw all these kids like her, and was like, 'oh, our daughter isn't some fucking freak or weirdo, she is just, who she is."
The encounter inspired the song Mars, where Yungblud writes:
"Every morning she would wake up with another plan
Yeah, her Mum and Dad, they couldn't understand
Why she couldn't turn it off, become a better man
All this therapy
Eats away gently at the side of her mind that she never had
Yeah, this story told too many times, it makes me sad…"
Few cis-gender artists have tried to so bold understand and support the trans experience. Yungblud assures us, that's what he lives for.
"That's why I get up every day. To change perceptions by us being fucking loud and rallying together," he says. "Expression of your individuality is the only thing you've got… I have these kinds of experiences almost every day now and it's why I fucking believe in my generation with all my heart."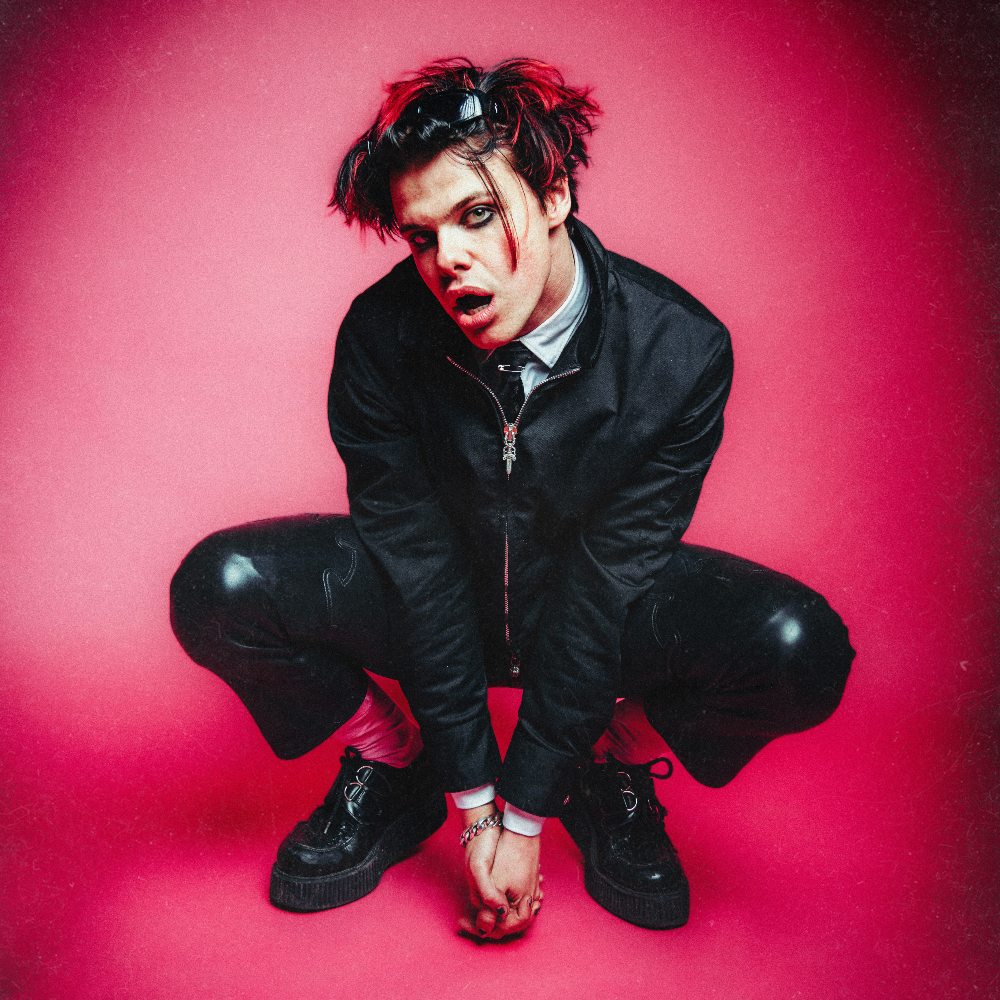 He credits the queer community (why he identifies as a part of) as having taught him more than anyone else.
"[They taught me] the main objective is courage. It's the hardest thing in the world to be who you are. Because if you hide it, even just a little bit to fit in, it instantly feels easier," he says, sounding wise beyond his 24 years.
"To be who you are, you have to put your heart on a silver plate for anyone to do what they want with it. They can stab it, or kiss and cuddle it, or even take a shit on it," he tells us, explaining how showing the vulnerability opens up a world of discussions beyond sexuality and gender identity.
"It's about going, This is who I am. And I do that allows me to talk to people who aren't within the queer community about race and talk about everything that matters in the world because it all comes under the same fight for identity, love, and beauty, and that's what I want to fight for every day."
In these, intimate conversations with his often young and queer fans, Yungblud tells us the problems troubling that generation isn't necessarily what you'd expect.
He tells us the obvious presumption is, "being understood by a generation that doesn't relate whatsoever."
"But I tell them it's always been the same. Your dad doesn't understand you and his dad didn't understand him," he explains.
A trickier issue for his fans, in a world fuelled by social media posts and a constant flood of evolving information, is keeping up and avoiding saying the wrong thing.
"If you make a mistake a lot of people can bombard you in a second," says Yungblud who has often spoken publicly about how creatively stifling cancel culture can be.
"[I see] a lot of young people within the queer community who are frightened to express themselves because it might be deemed wrong on the internet. That's the thing I have a problem with. Treat someone you would want to be treated yourself."
"[I always tell people] we're all running towards one goal. If someone trips, you're not going to let them fall, you grab them, they're still on that journey towards that heaven that we all dream of."
A dream that feels achievable with Yungblud leading the way.
Yungblud plays Shed 10 on Auckland's Queens Wharf on Wednesday 20 July. Tickets from Ticketmaster.