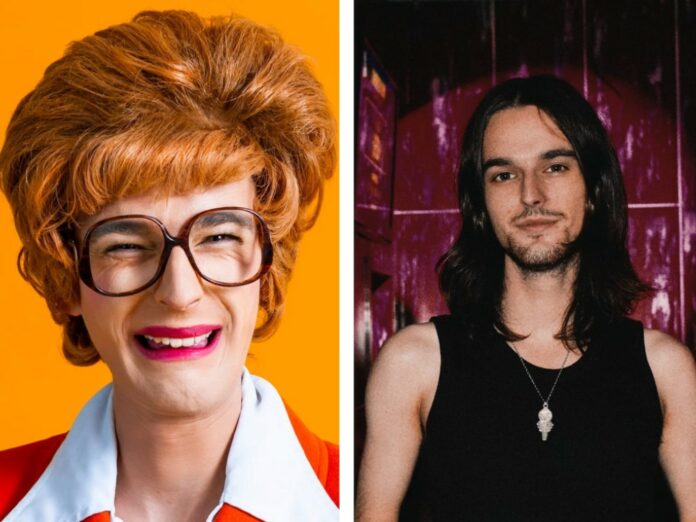 Cole Hampton, who passed away on Friday night, was well known as Wellington drag superstar, Pamela Hancock.
Cole Hampton's wake will be held at the Eva Beva at 6pm on Thursday night. Well known for his portrayal of popular Wellington Drag character Pamela Hancock aka Auntie Pam from Bulls, Cole Hampton's death has left Wellington's LGBTQ+ community shocked and saddened with tributes pouring in from around the city.
"Cole was beloved in Te Whanganui a Tara drag – a unique talent and a warm and sweet and hilarious energy to have in any dressing room," George Fowler, aka Drag King Hugo Grrrl, told express. "The last time I saw Pam perform, she had the entire Opera House in stitches and singing along. It's hard to comprehend that something like this is possible. She will be deeply missed."
Drag queen Lily Loudmouth echoed Fowler's sentiment in a social media post, saying:
"This is a very sad day that Te Whanganui a Tara has lost one of the most iconic, unique, passionate, lovable soul that you are… rest well darling Cole. You're with your mother now, and make sure Pam shines bright in your next life."
Owners of Cuba Street's S&M's Cocktail Bar – Scotty and Mal – paid tribute stating:
"Pamela Hancock is etched in everyone's mind, you were destined for bigger things. A dear friend and outstanding performer, you packed out the house every night with your 'Hello Darlings' show, standing ovations every night and red roses thrown on the stage at the end of your performance. You are going to be dearly missed by many people. RIP Cole."
Christchurch Pride, who welcomed Cole Hampton to perform as Pamela Hancock at their 2020 festival, called him a 'talented powerhouse,' writing on Facebook, "thank you for sharing your humour, talent and art with us. Our Christchurch rainbow community send our deepest aroha and thoughts to our Wellington rainbow community and to those friends and whānau of Coles. Arohanui from our community to yours. Stay Golden xox"
Cole's wake 'Stay Golden' will be held at the Eva Beva at 6pm on Thursday night.
https://www.facebook.com/pamfrombulls/videos/951042398891635