In April, the Cook Islands finally decriminalised homosexual acts after a long battle between conservative MPs and advocates. YOUR ex speaks to Valery Wichman and Dean Tangata, the two trans women at the forefront of the victorious battle.
Te Tiare Association (TTA) president Valery Wichman is a barrister and solicitor working for the Cook Islands Government, and she is currently the Director of the Central Policy and Planning Office at the Office of the Prime Minister.
Val tells us that the TTA was formed in the seventies as a social and support group for the queer communities in the Cook Islands, and in 2018 it was formalised as an LGBTQ+ advocacy organisation, advocating for health, education, and community empowerment.
"The journey to decrimialisation began when the Cook Islands got our first HIV-positive case," explains Val.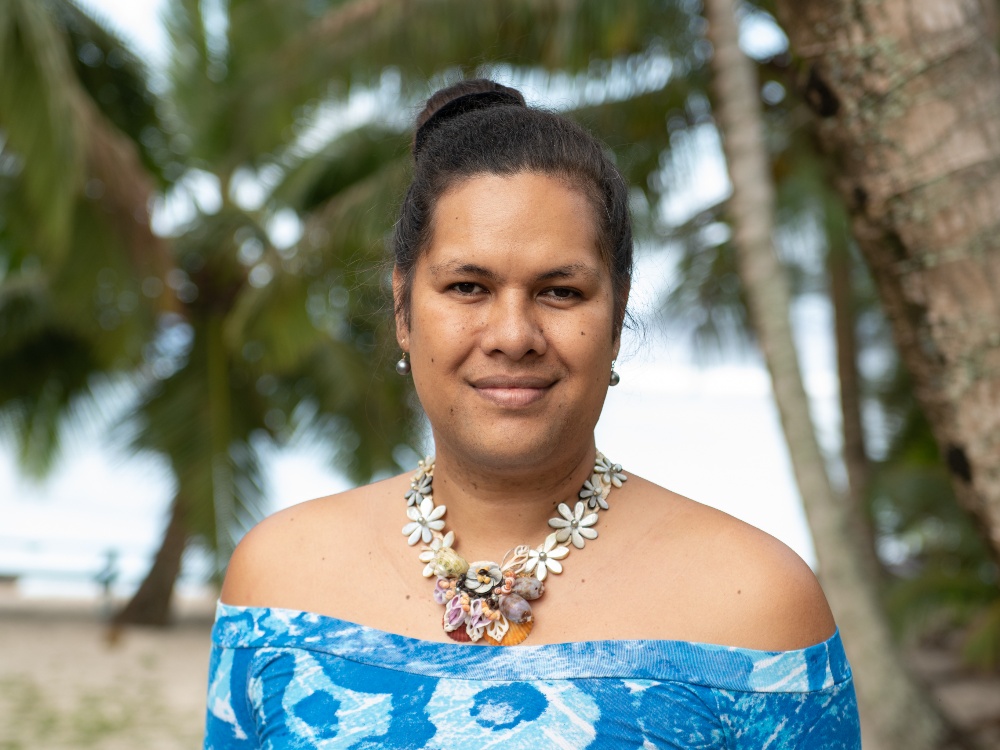 "That was in 2010, and when that happened, it blew up in the media. The next minute, they wanted to kick this person out of the country. Her home country! We were like, hold on – you can't do that!"
"We got the UN involved, who did a situational analysis of Cook Island's legislative and policy space to find out what was and what was not discriminatory. They found a whole raft of different documents that were discriminatory. The big one that really came to the fore was the Crimes Act of 1969." This included sexual acts between two men.
"I was fresh out of law school in Auckland and had returned to Rarotonga. So I began working on the advocacy around it, and by 2013 had documents drafted by Crown Law that stated that this is discriminatory and against the constitution, advising for reform."
Changes in government and the establishment of a select committee to judge if the law was discriminatory caused a halt to the proposed changes.
In a highly controversial interview with a Cook Islands newspaper, the new Chair of the Select Committee declared that fairness meant that rather than reform, lesbianism should also be criminalised.
The outrage sparked by these comments led to a mass gathering of Rarotonga's queer community and their allies, and from it, Pride Cook Islands was born.
Dean Tangata is a registered nurse, the Humanitarian Focal Point for Cook Island Family Welfare Association (CIFWA), and the Vice President of Pride Cook Islands.
"Everyone started to rally together, including TTA and CIFWA. A massive meeting was called… The whole [CIFWA] office was full – the chairs were full, the floor was full – people were out on the grass," Dean told the International Planned Parenthood Federation back in April.
"The public uproar was amazing. Business owners, members of the general public – basically everyone was outraged that the government was going to do this. The government truly underestimated the public. Everybody had an opinion, social media was flooded, and pride flags started going up overnight."
Working in conjunction with Te Tiare Association, Pride Cook Islands pushed for decriminalisation by holding events and getting as much rainbow visibility around the island as possible.
Following the reelection of Cook Islands Prime Minister Mark Brown in 2022, things finally got moving.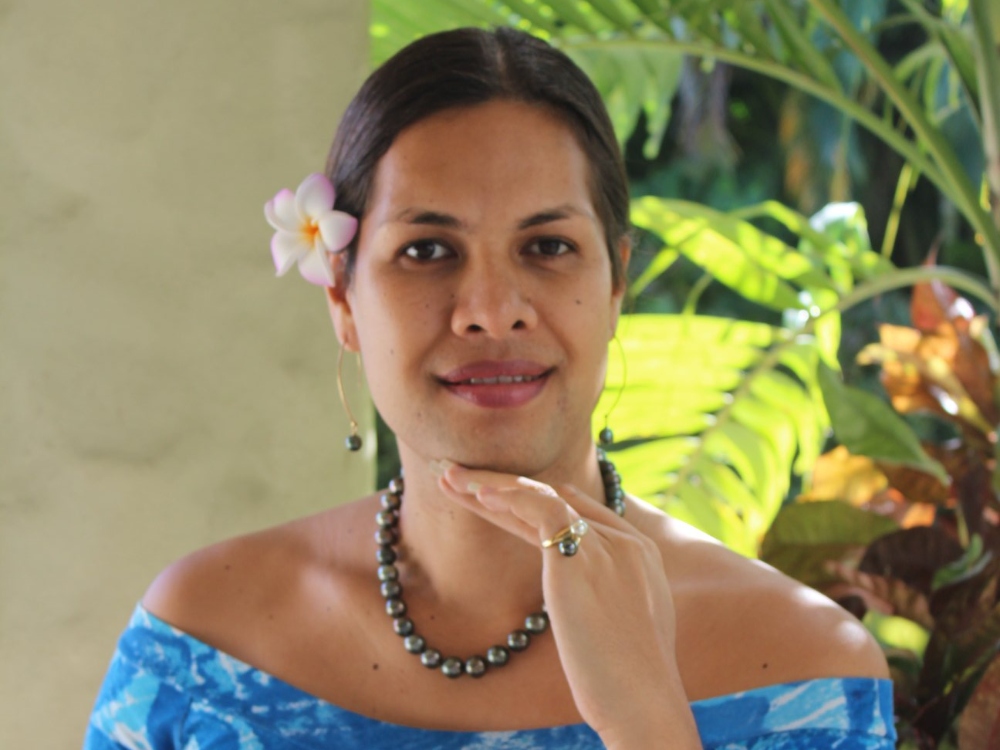 Val tells us that in the lead-up to the vote, "We were on the edge because we've been so close before… going through it. You see the ugly side of people. When you're advocating, you do feel very vulnerable. Standing up there in front of these people who are supposed to be running our country and making decisions for the good of everyone, who are attacking you."
"Outside of a formal setting, they [politicians] would say, 'We support you.'' Then, when it's being debated, they would be totally different, telling me that I'm making a big fuss about nothing and we don't have any problem [as he the law was never enforced]… but we never gave up."
Luckily, Val had a powerful ally in her aunt, Lady Tuaine Marsters, the wife of The King's Representative to the Cook Islands, Sir Thomas Marsters. Lady Tuaine became the patroness of Pride Cook Islands, a move Val describes as crucial.
"I felt so safe with her when they would make those comments. The next day, she would take me into those members of Parliament's offices, and she would blow them out about what they said. These grown men would turn into little children and make up excuses, staring at the floor."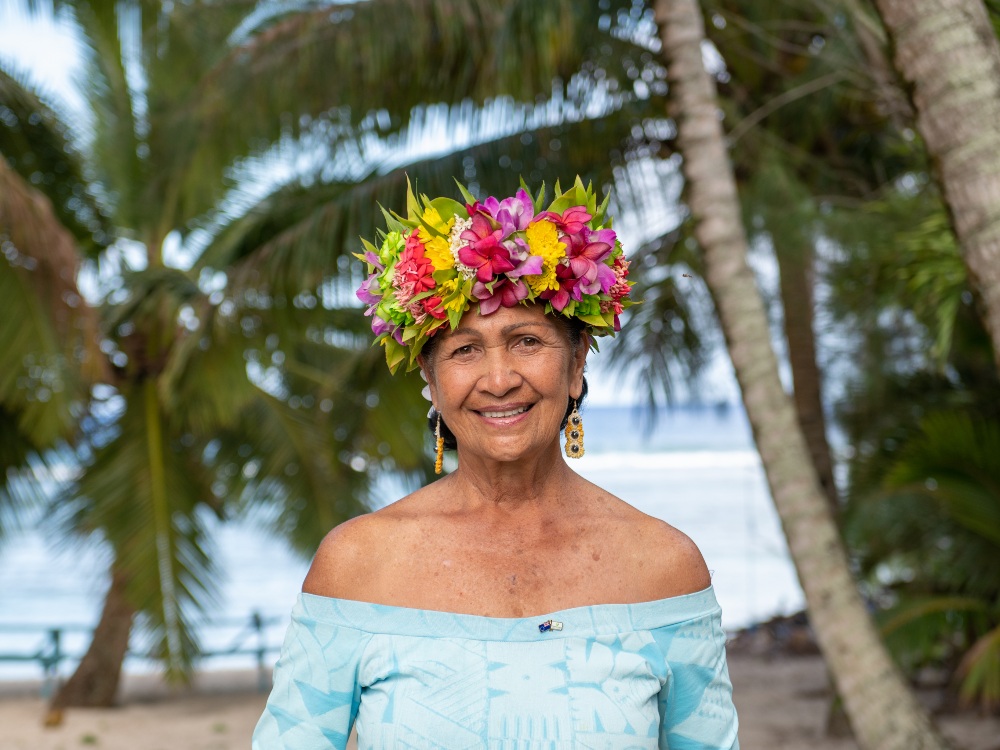 Growing up queer in the Cook Islands has not been easy. "My family has always been very supportive of me," Val tells us with gratitude.
"Growing up, I've been protected by them. But school was horrible. When you're being called names every day, after a while, you start to believe it," she says, adding TTA has been advocating for sexuality and gender identity to be acknowledged in the local education system, "but they always say it's too sensitive."
"A lot of our community drop out early because they can't handle the bullying," she tells us solemnly.
Now that the law has been successfully reformed, TTA and Pride Cook Islands have their sights set on the Cook Islands Census.
Both groups have individual membership lists with roughly 400 members each – which will no doubt contain some crossover. But they hope that the census will finally be able to tell what percentage of Cook Islanders identify as LGBTQ+.
"We do foresee some difficulties in having gender identity and sexuality being recognised in the census," Dean tells us, "but we've done the impossible before."
"Probably the most thorough study that has ever been done here was in school and surveyed about 40% of all the high school students in the country. 10% said that they were part of the rainbow community, and another 10% said that they don't know," explains Val, highlighting the need for a broader examination.
Another goal is marriage equality. In New Zealand, it took 25 years following law reform for parliament to approve marriage equality, and Val is quick to acknowledge that this is a 'long-term' goal.
"Christianity brought some good stuff to the Cook Islands, but it obliterated our history. It's still very strong, but its tight grip is starting to loosen," she says hopefully.
For Dean, that time can't come soon enough.
"The trans community in our culture – we are the custodians of our culture and our traditions. We were the costume makers, the choreographers, the designers. We keep the family genealogy. So we held significant spaces in our traditional and cultural settings," she tells us.
"With the coming of Christianity, or as I like to call it, institutionalised colonisation, that change shifted us from our well-respected place and demonised us as people. So with the decriminalisation, it feels almost as if we're taking back the space that we hold in our culture. It's making us more," she says passionately.
"In recent years, we were only seen when we were needed. If you had a wedding coming up and needed your face to look trick. Or when your dance group needed choreography or you wanted costume makers, then you looked for a sister."
However, Dean is emphatic that the victory of law reform has given Rarotonga's rainbow community a greater sense of strength.
"Pre-decriminalisation, we all worked and socialised in silos of her own making. So the akava'ine community only associated with the akava'ine community, the lesbian community only associated with lesbians. But the decriminalisation movement made us realise that, actually, we need to be coming together because we're stronger together."
"We no longer want just tolerance. We want acceptance. So we're looking at building on our advocacy at the grassroots level. Starting here and moving to the outer islands.
"We want this to start a wave of decriminalisation right through the Pacific!"
Article | Oliver Hall.
Photos | Hannah Maule-ffinch (hannahmauleffinch.com), courtesy of International Planned Parenthood Federation.