URGE Events co-director Alan Granville has announced his departure from the brand, and DJ Everett Wayne has confirmed that he will step up and take the reins alongside co-director Paul Heard. YOUR ex sits down with the three to find out what this evolution means for URGE.
Alan:
Why is now the right time to be leaving URGE?
It's been a big year with turning 50 and buying a house, so my priorities have shifted a bit. I've also been doing this for 18 fabulous years, and while I love putting on events to bring our rainbow communities together, it's just getting that bit harder to stay motivated. I knew it had to end sometime, so now just felt right.
When did you first arrive in New Zealand, and how quickly did you become involved with URGE Bar?
I still remember the very first night I walked into URGE Bar as a working holiday backpacker in 2004. It was smoky (as bars were back then), but I fell in love with it straight away. After I sorted out my working visa to stay, I jumped at the chance to take over the bar when Paul suggested we go for it. So it was in September 2005 that we purchased a little bit of K Road gay life.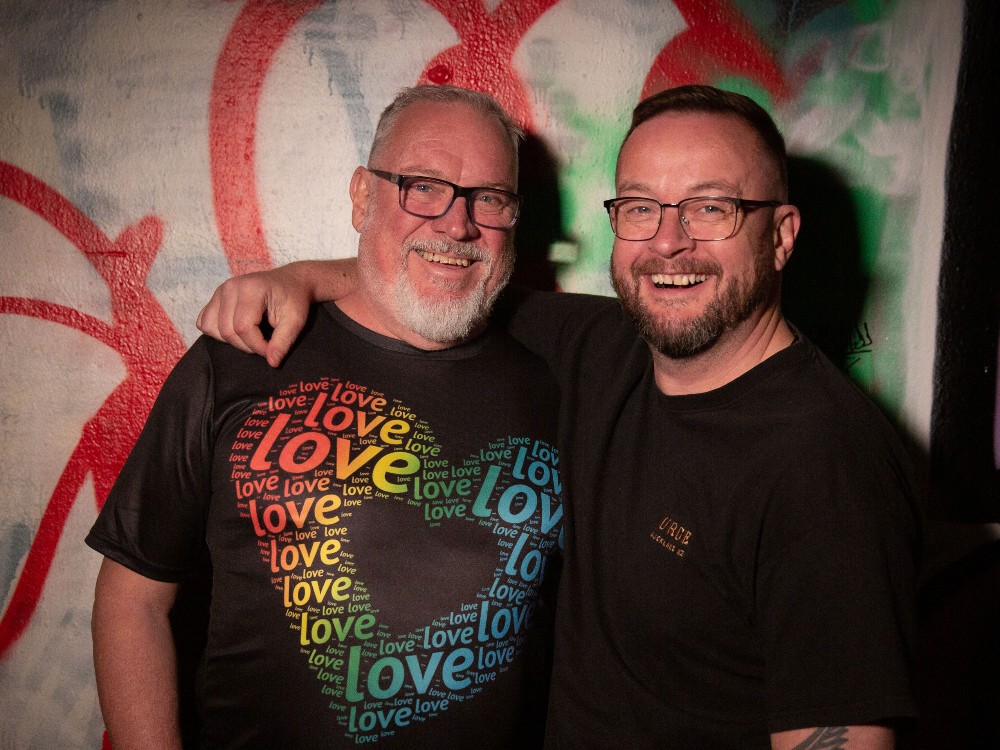 If you had to pick one URGE party that stands out in your mind as the most memorable?
The very first one outside of URGE that we held at the old Club 420 on K Rd was scary, as we only pre-sold 50 tickets for a 300-capacity venue. We had a huge walk-up crowd, though, and that started the ball rolling. Meeting my future husband at URGE Phoenix, the first party after the bar had closed, was obviously a highlight, and the (adult entertainment star) Rocco Steele event we helped organise was eye-opening on many levels.
How will you fill your time without URGE in it?
I'm already spending most weekends wandering around Bunnings. I see a lot of that in my future!
What are your hopes for URGE Events following your departure?
The great thing URGE Events has going forward is that Paul and Everett bring the best of both worlds and already work so well together. Paul has the URGE experience and knows the community so well, while Everett has fresh ideas and has been a part of the URGE whānau for ages now.
Paul:
When and how did Alan break it to you that he wanted to depart URGE Events, and what was your reaction?
Alan has hinted at it for some time. Generally, after running an event and struggling to recover from the long, hard hours, we had discussed a few options over time as to what the outcome could be. So, not a shock, but now that it's actually happening, it's hitting home as the end of an era.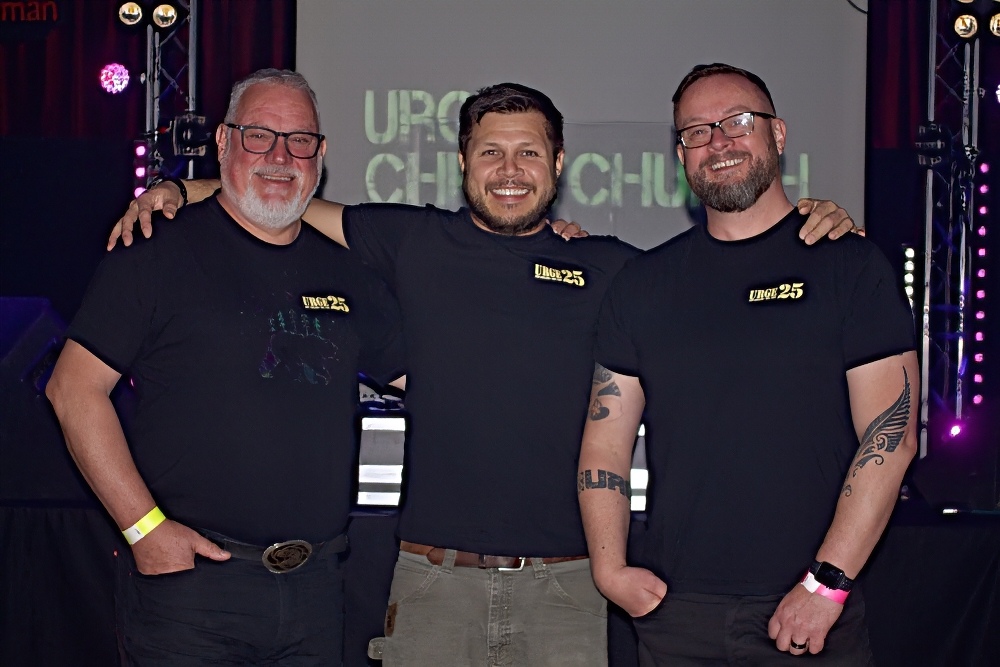 Has his imminent departure made you question how long you want to continue producing parties?
The $69 question, lol. I'm 63 now and doubt my 70th will be an Urge party. But I assure you, it will be a big one!
What do you love most about producing URGE Events?
Seeing people have a great time and using the events to give back to the community, such as the Falcons inclusive rugby team.
Everett: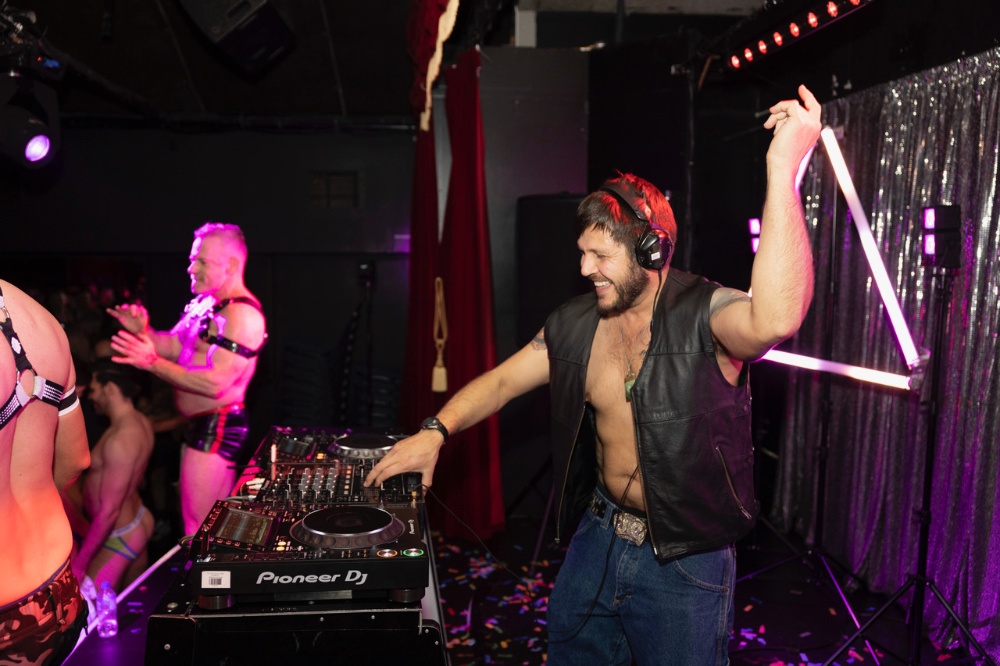 When did you first arrive in New Zealand, where had you moved from, and when and how did you come to be involved with URGE's parties?
I'm originally from the US and lived in the San Francisco Bay Area. I helped build and operate the Big Ass Awesomely Amazing Homosexual Sheep Art Car for the Burning Man Festival in 2013 and got to know a few Aussie DJs who played there. I spent a year in Australia, surfing, going to festivals, and enjoying van life. Guy Fawkes weekend 2016, my partner and I landed in the NZ big smoke. We stayed in an apartment on K Rd. It felt like home with all the fireworks going off, prostitutes at our front door, and bass from the clubs all weekend. Our friends from across the ditch knew Paul and Alan from when the bar was around. They happily introduced us when we arrived, and it was all uphill from there!
What inspired you to step up and fill Alan's shoes as a co-owner of URGE Events?
Since moving here, the URGE crew has been super supportive of me as a DJ and as a person outside of the nightlife. I genuinely love them like brothers. I've been in the spotlight and often behind the scenes, doing my bit to keep this vibe going. It just seemed right to step up and carry on with the scene that I've been familiar with for so long while living in the Bay Area.
What does putting your own spin on it look like to you?
We have discussed a few new ideas for incorporating live instruments, increasing local performances, and free daytime parties in outdoor spaces. We've always been avid supporters of new and upcoming DJs, singers, and songwriters, so we will definitely be continuing to support the local community.
URGE celebrates the brand's 26th birthday and Alan's contribution on Saturday 11 November at K Road's Phoenix Cabaret. The party is sold out, but there will be limited door sales. Next year, look out for URGE Events to host their first Tauranga-based party at Tauranga Moana Pride in March.