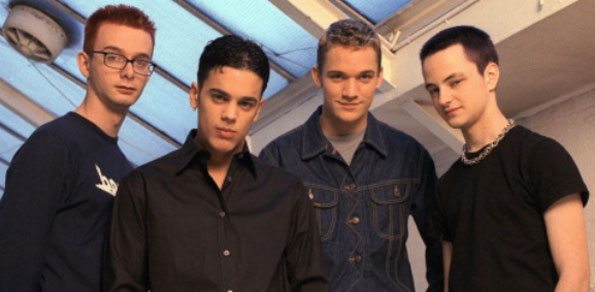 For every Beyonce, there are eight or nine Solanges. Who? They were acts touted to reach the farthest recesses of pop's stratosphere, but sadly failed to orbit.
S Club 7 made their name with their television series' Miami 7 and L.A 7 – their transition from a band on TV to a band in the charts almost seamless (give or take a cannabis bust in 2001).
However before S Club 7, another group had tried to ape The Monkees' formula; North and South starred in television series No Sweat for two seasons and unleashed four top 40 singles. The hits dried up by Season 2, leading to No Sweat's cancellation and the release of their delayed debut album Allsorts, to be permanently shelved. Needless to say, their split in 98 came as no surprise.
Pop Banger: I'm A Man Not A Boy
 Article | Sandoval Rubenstein