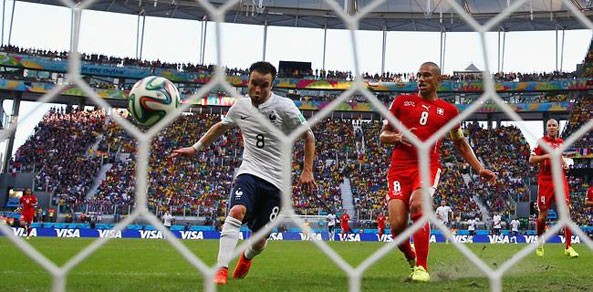 The match, which the Mexicans lost to Netherlands 2 – 1 was televised around the world. The fans can clearly be heard chanting "Puto, Puto," throughout the game.
It was the fourth straight win for the Dutch who thrashed defending champion Spain 5 – 1 and beating Australia 3 – 2 and Chile 2 – 0 in Group B.
The Spanish "puto" translates into "faggot" or "man-whore" in English.
The Mexican fans had previously chanted "Puto" during matches against hosts, Brazil and Camaroon.
 Article | Paul Rose