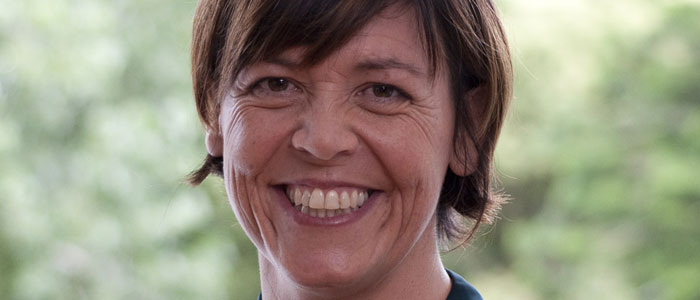 Jan Logie is the Green Party candidate for the Mana electorate.
What do you think are the three greatest problems New Zealanders are facing at the moment?
Child poverty, a low wage economy based on raw products, and the fact our environment has been degraded to the point we can't swim in most of our rivers and our future is at risk due to inaction on climate change.
What have you done thus far to help?
I have been a strong member of the Green team in Parliament that has been the effective voice of opposition this term providing alternative solutions and working with the Government whenever possible, like establishing the home insulation scheme.
What do you intend to do as an MP to help?
Continue advocating as strongly as I can, working with communities to develop realistic solutions to our shared challenges.
Why should our readers give you their party vote?
The Green Party has a clear vision and values, stable leadership, and we will work with any government that is willing to work for the people and planet and make a tangible difference.
What do you believe are the biggest issues specifically facing the GLBT community?
I believe there is a massive need for inclusion.  We need to have inclusive schools and social services that also takes into account trans* and intersex right.  This includes legal recognition, healthcare/bodily integrity and non-discrimination, and global solidarity for our 'family' in countries implementing regressive laws.
What have you done thus far to address these?
We have developed a members bill to give control of gender identity to individuals rather than courts and medical professionals.  We have also successfully lobbied for a change in the prison policy that has meant trans* prisoners were mostly being put into prisons that did not match their gender identity.  We have supported Rainbow Youth and schools out and whenever we got the chance, and have advocated for funding for LGBTI specific mental health strategy, and supported LGBTI rights internationally especially in Russia and Uganda.
Do you intend to address any of those if are successful at the next election? If so, how?
Yes, Kevin Hague and will continue to work together to develop draft legislation, advocate for policy changes, and if in government, ensure resources and attention to developing and protecting all our rights.
What would be your message to the New Zealanders so disillusioned by politics that they are not planning to vote this election?
It only takes a maximum of an hour to get to a voting booth and to vote. You may not feel like it will make a difference but if you don't vote it certainly won't.  Our planet and our people are relying on you.
Please complete the following sentences:
When I leave politics I would like my political career to be remembered for… making a difference on some of the tough issues like sexual and domestic violence, diversity and poverty.
Winston Peters is… the Honourable Winston Peters, according to his MPs!
To be a great Prime Minister you need… to love the people.
Kim Dot Com is… not really on my radar.
Nice guys finish… Whether Nice guys finish or not is largely irrelevant to lesbians.
New Zealand is… a country with an amazing history of social and environmental activism that I love.