Gay Ski Week QT's Eight Packed Night's of Entertainment.
The More FM Opening Party – Saturday 30 August:
Taking place at quirky pop-up bar The Find (run by the same people as the always-packed World Bar) from 6pm. Hosted by Miss Ribena, this will be the perfect chance to plan the week and check out all the hotties you will be spending your week with!
Gaydar presents 'Ladies Or Gentlemen?' – Sunday 31 August:
Clearly we're being separated for talking too much and being naughty! The Girls will gather at newly opened Blue Kanu for dinner and a live performance from singer/songwriter Tori Reed. While those dirty old boys will gather at nightclub Vinyl Underground for a strip night hosted by Miss Ribena featuring two muscle bound thong clad hunks and music from DJ Mykel Kelly. But if you want to break the trend and go to the other event or even drop in at both, you will welcomed with open arms!
Crabbie's present Bingay! – Monday 1 September:
This Bingo night like no other, will be hosted by Miss Ribena and Aunt Pippy at the Ballarat Trading Co, a venue that holds 140 people, yet still feels intimate. This event was packed last year, so get in quick!
Anika Moa live @ Sasso – Tuesday 2 September:
For more on this, check out our exclusive interview with Miss Moa on page 18. Sasso is one of Queenstown's best Italian restaurants so you can have dinner before hearing one of NZ's greatest live performers wow you at this intimate gig.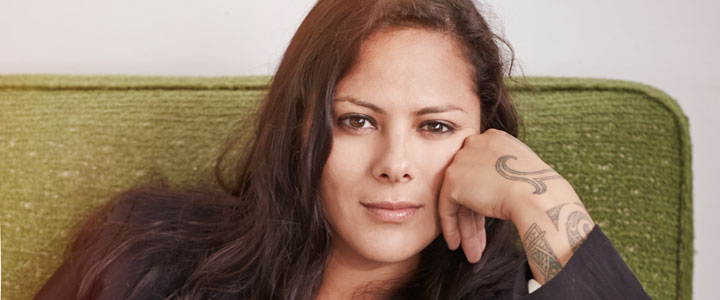 Gibbston Valley's Life is a Cabaret – Wednesday 3 September:
Taking place at The Skyline, Queenstown's restaurant at the top of the gondola, Gay Ski Week's first cabaret night will be rather special. Hosted by Sydney's live-singing drag sensation Prada Clutch expect lots of cheeky banter, followed by performances from one of Queenstown's best live bands LA Social Club, all with the best views of Queenstown reflecting back up at you!
SKYCITY Queenstown's Karaoke – Thursday 4 September:
Traditionally an extremely busy night as it is the only free event of Gay Ski Week. Miss Ribena hosts, it will be a giggle to say the least.
Family Bar & Nightclub presents B Word – Friday 5 September:
Oh dear – this is going to get messy! After a week of flirting on the slopes with the other ski bunnies, prepare for the ultimate hot tub party! Those very naughty boys and girls from K Road's Family are taking over the roof terrace at the Rydges Hotel which boasts it's own heated pool and hot tub! There will be a BBQ and towels provided and Melbourne's DJ Haylenise proving the beats! Go for dip in the hot tub, and host Miss Ribena might even join you. You have been warned.
Belevedere presents Oh, What A Circus! – Saturday 6
September:
Circus is the theme of this year's closing party, which will take over a yet to be announced venue! Dressing up is encouraged so think randy lions, crazy clowns, expert ball jugglers, strong men and bearded ladies. Expect amazing tunes from Sydney uber DJs Adam Love and the returning Kate Monroe. Get your tickets quick, this is an annual sell out!
Sally's Top 5 Gay Ski Week Survival Tips?
1. Drink lots of water.
2. Suncream/lipbalm.
3. Paracetamol.
4. Massages.
5. An Empty credit card.
All tickets available from www.gayskiweekqt.com/tickets/
Article | gayexpress