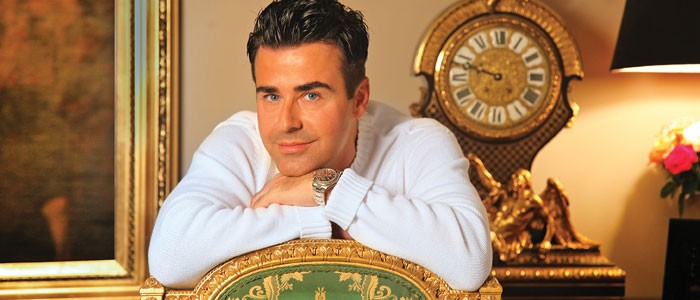 Michael Boulgaris is a household name in real estate, particularly when selling luxury property in NZ.
When express asked Michael how long he has been selling real estate, he would not give us an accurate answer, he was more concerned that the younger staff in his office tease him that he has been in real estate before they were born. We worked out over two decades.
Michael is an encyclopaedia of knowledge for buyers and home owners and disperses it with a jovial sense of humour. He says, dealing with someone's biggest asset has to be taken seriously, the average Kiwi relies entirely on their property investment for future wealth and security and generally takes pride in owning their own home. What has helped the market immensely is the release of inner city and city fringe freehold apartments where young people can purchase a home without the worry of buying out of CBD in vain of finding an affordable home in line with their income. That is why he took on the role of selling Summit on Symonds and will take a rest from the multi million dollar mansions until the selldown is complete.
Michael and his partner have three dogs, who take up most of their time when dropping off to doggy day care and collecting them on the way home. Holidays are difficult when you love your animals. Michael's true passion is riding, he plays Polo in the summer and hunts with the Pakuranga Hunt in winter.
With a passion for property, interior design, singing as a baritone, a manager, boss, mentor and horsing around, it's hard to imagine how Michael finds time to do everything. He said he's up at 4.30am most mornings and often does not get home from work until after 8pm. That's commitment!
Article | gayexpress