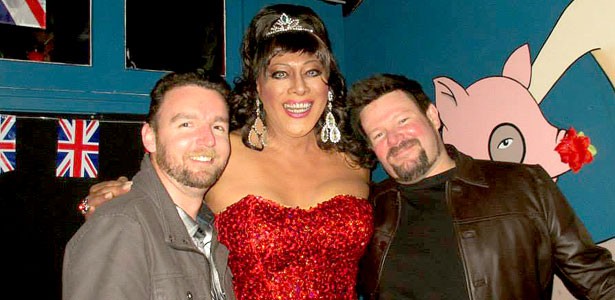 After almost two years running a vibrant community bar and sex-on-site venue, owners Aaron King and Dion Leslie have decided to close the doors.
The closure comes at the end of negotiations with the landlord, after a substantial hike in rent.
 Aaron (left) and Dion (right) wish to thank the community for their support of the business, and will leave with many fond memories.
"We have so enjoyed hosting our community at a multitude of events.  Our regulars – our punters and performers – have been fantastic fun and many have grown to be good friends" says Aaron.
The pair says they have been impressed with the ready support members of the hospitality industry have shown them at this time.
"We're stoked that Ivy and Fringe have stepped up to help us find alternative venues for all the great events we had planned.  It's been great to know the events will still be held, so everyone can still party!" says Dion.
All events booked for Rush will be moved to Ivy Bar in the James Smith Basement, lower Cuba Street, or the Fringe Bar in its new location in Allen Street.
This includes the Out in the Park talent search, Try Outs.  Try Outs will now be held at the Fringe Bar, on Thursday 18th and Wednesday 24th September.
Aaron and Dion say they will continue to work on their other business ventures, and also their favourite community project, Out in the Park.
"We're entrepreneurs, there's always something doing" Dion jokes.
Dion can still be contacted on dion@steamworx.co.nz or 027 655 4531.
Article | gayexpress. Photo | Amanduh La Facebook