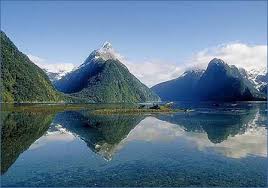 New Zealand is touted as one of the most "progressive, inclusive and accepting" destinations for gay and lesbian travellers, coming second in the "most gay-friendly travel places" by travel guide Lonely Planet 
Chris Zeiher writes that New Zealand's "inclusive and progressive behaviour" towards the lesbian, gay, bi-sexual, transsexual and queer community, is the reason for the high ranking. First place was awarded to Denmark's capital Copenhagen.
Lonely Planet mentions a "brilliant network" of gay and lesbian friendly homestays and our same sex marriage laws as reasons for the second place ranking
It says since marriage equality was passed last year New Zealand has actively promoted same-sex tourism to neighbouring Australia and other Pacific nations where equality laws are less progressive.
The travel guide company's Top Travel Lists for next year were released today, with New Zealand featuring on five of the lists.
Article | Levi Joule