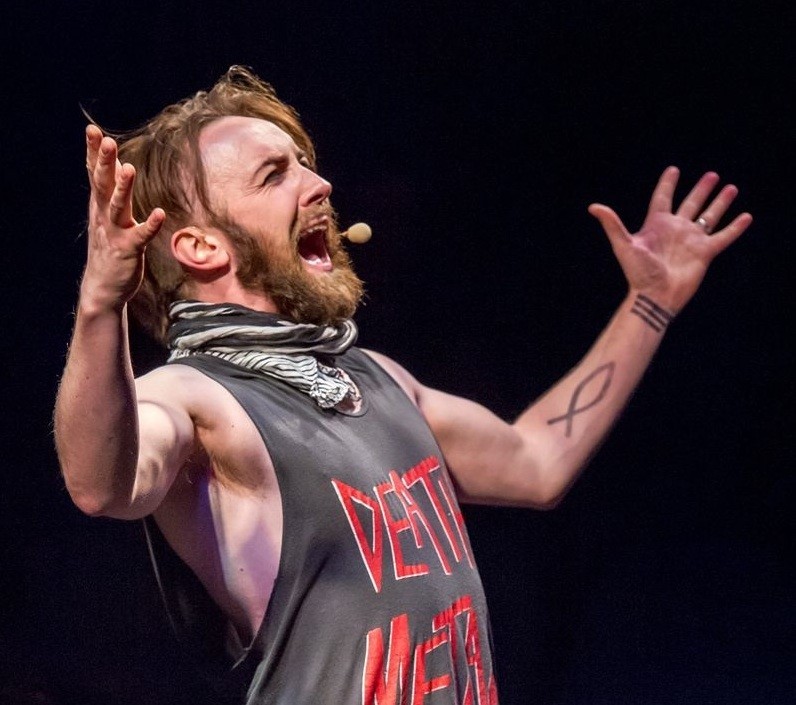 Intimate venue, incredible cast and jaw dropping directing are making ATC's Jesus Christ Superstar, the talk of the town!
With a cast and crew of well over 40 people involved this is a big production! Director Oliver Driver has done a breathe-taking job of directing the large choral cast, ensured that the actors use every inch of space of this multi-level theatre.
First rate performances are delivered by: Kristian Lavercombe (Jesus) who fresh from touring the world as Riff Raff in Rocky Horror, seems hungry for holy new role; Laughton Kora (Judas) who tears it up from the opening number; Julia Deans who's dreamy vocals are just hypnotic and Shane Bosher who is believably villainous as Annas! In addition look out for NZ Idol winner Rosit Vai and Madeleine Sami's hilarious turn as Herod.
If you can't handle hearing classics like I Don't Know How To Love Him, without singing along that Friday 5 November's 'sing-a-long' performance is the one for you! Book now.
Jesus Christ Superstar plays at Q Theatre (305 Queen St, Auckland) from until Saturday 20 December. Tickets from www.atc.co.nz or 09 309 9771.
Article | Oliver Hall.