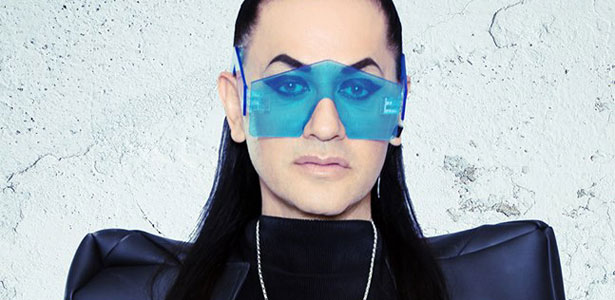 "I am very happy to be MC of the GABA Charity Auction for 2014." says multi-talented artist and entertainer, Mika.
"The GABA Charitable Trust is an important organisation for our community. Their charity work has been instrumental in supporting many at-risk LGBTIQQ organisations that would find it very difficult to find this support elsewhere."
Proudly presented by ASB, this Sunday's GABA Charity Auction is attracting a diverse array of hugely generous and highly desirable auction items!
This year's glamour travel lot is a romantic 5-night stay for two people in a luxury Waterfront Villa at The Havannah in Vanuatu, including return flights for two adults to Port Vila flying Air New Zealand. Valued at over $5,900, this adults-only luxury travel package has been generously donated by The Havannah Vanuatu and Air New Zealand.
For fine art lovers, we have a much-celebrated original oil painting going under the hammer! Donated by contemporary M?ori artist Te Mete, Carmen Rupe – The Final Portrait was unveiled during the ceremony to mark the hand-over over of taonga that were bequeathed to the national museum Te Papa by New Zealand's LGBT icon Carmen Rupe.
And then there's fashion from Crane Brothers, a long weekend with a ŠKODA Octavia RS, artworks by Christine Spring and Fran Marno, bumper book packs from Alternative Bindings, tickets to the ASB Classic and APO concerts, fine dining at Four Seasons and The Tasting Shed, a full contact Rugby Boot Camp with the NZ Falcons, and much, much more!
As the Hilton requires advance notification of final catering numbers, all tickets must be purchased by no later than 8pm this Wednesday 5 November. Boarding passes are selling now at Marcello's Caffé, The Women's Bookshop, Eagle Bar and Urge Bar – or email tickets@gaba.org.nz
 Article | gayexpress