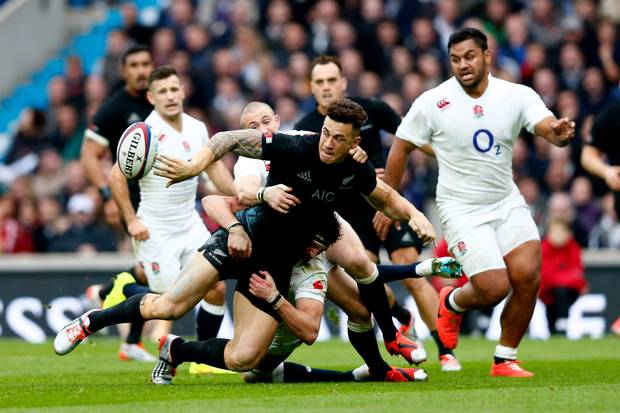 Nigel Owens, the openly gay referee who refereed the All Blacks vs England game has publicly stated his support of the ban of two people for shouting homophobic abuse at him during the November 8th test match. 
The two fans have been banned from Twickenham for two years and must also pay £1,000 each to a charity of Nigel Owens' choice.
A second investigation is still ongoing into a separate incident of alleged homophobic abuse in a different part of the ground.
Owen speaking to BBC Radio 5 live says that "I'd tell them to think twice about saying things,"
"They go to the stadiums, get drunk and think its fine to shout abuse."
Nigel Owens has said that he had previously attempted suicide before coming out as gay in 2007. Revealing in his autobiography Half Time how after growing up in the small village of Mynyddcerrig in Carmarthenshire he struggled to come to terms with being gay.
He fell into a coma after attempting suicide aged 26.
"I woke up in hospital, my parents were crying and all my friends were there. 'My God, what have I done?' were the first thoughts to cross my mind," he said.
"I needed to accept who I was and once I did that I could get on with things."
Owens says that he is open to meeting with the two banned fans.
"I'd tell them to think twice about saying things, because it's not me they're hurting, it's the young kid sitting in the row in front who's maybe dealing with their own sexuality. The most difficult thing I ever had to do in my life was accepting I was gay. It's someone sitting two seats away, going through what I went through, dealing with who they are, who are the people they're putting in danger.
"I've been there myself and I know they can tip you over the edge, I had a second chance, let's make sure that we don't put other people in that situation – because there's no need for it in society and no need for it in life.
Article | Levi Joule