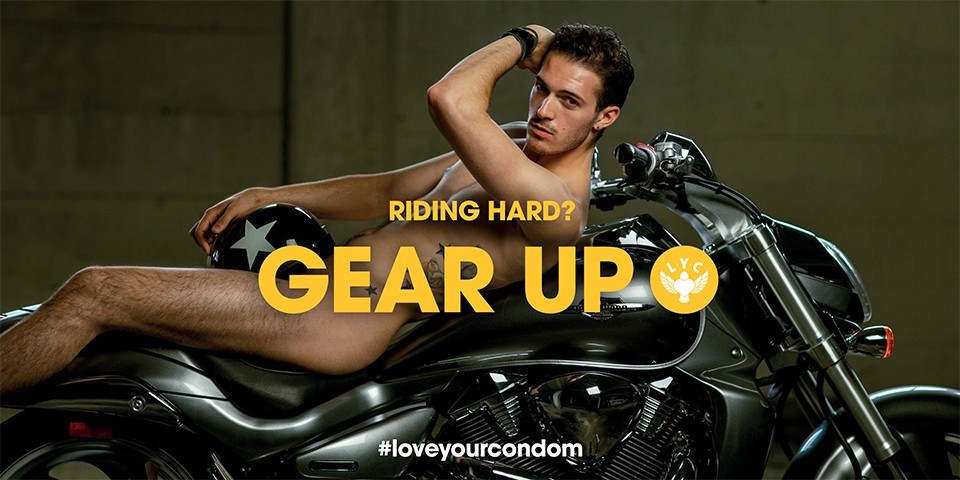 Love Your Condom (LYC), New Zealand AIDS Foundation's HIV prevention programme, has launched a stunning new advertising campaign in express magazine and on billboards.
The theme Gear Up is sexy and masculine while keeping LYC's cheeky personality. It will feature eye-catching billboards, bus stop ads, online and mobile banners, street posters and ambient media in Auckland, Hamilton, Wellington and Christchurch.
LYC launched in 2009 and aims to build a condom culture among gay and bi men in New Zealand.
By being unashamedly focused on celebrating great sex with condoms LYC has stabilised HIV infections among gay and bi men. In most other western countries, including the US, UK and Australia, HIV infections among these men are continuing to increase.
"The new LYC creative is deliberately sexy while staying true to LYC's playful personality. We wanted to build on what is already a very successful HIV prevention programme by encouraging gay and bi men to take it to the next level and join an inclusive movement that celebrates great sex with condoms. The feedback from the community has been encouraging as always; people feel that having the 'Love Your Condom' message in such a range of prominent mediums is a good thing and adds strength to what is a really important message. And there's much more to come! The LYC movement is one that will make our gay and bi men's community a safer place to play and we encourage everyone to be a part of that," says Joe Rich, marketing and communications manager at NZAF.
Article | Oliver Hall.