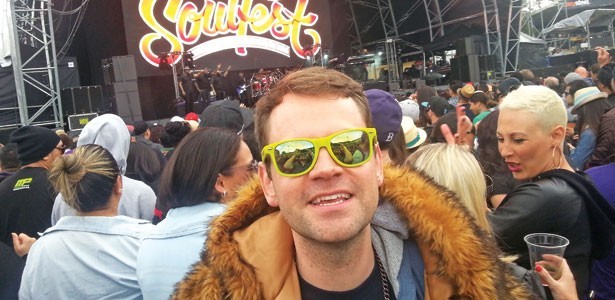 It has been an insanely eventful month, from the our cover star Olympic rower Robbie Manson's essay about his coming out experience becoming headline news to the sad passing of author Leslie Feinberg, who was best known for her ground breaking novel Stone Butch Blues. I know it was a favourite of amazing news editor Levi Joule and I can't help but feel her final words, which were, 'remember me a revolutionary communist', is a sentiment we can all share in these dark 'blue' days!
Auckland Pride made a lot of headlines this month when www.gayexpress.co.nz broke the story that Festival Director Julian Cook had resigned just three months before Pride's 2015 commencement. This issue express has opted to focus on the festival rather than it's inner workings and bring exclusive early announcements of the events you should be getting excited about!
Our next issue comes to you on Saturday 17 January. From all of us at express – enjoy the festive season!
Olly xx
Cover: Robbie Manson by Jarrad Mapp for express.