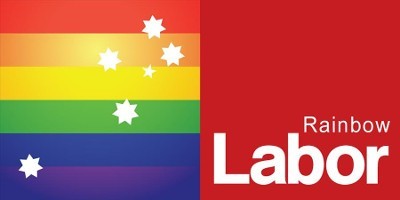 Levi Joule examines the outcome of this weekend's Victoria state election and explains what the new Labor government will mean for GLBT Victorians.
After just one term of Coalition rule, Victoria's state election result has produced a new Labor government. As well as the traditional battle between Labor and the conservative Coalition, there has also been fierce contest between Labor and the Greens in a number of left leaning inner city Melbourne seats, where GLBT issues played a significant role in the battle between both progressive parties.
With a new Labor government in power however, GLBT Victorians have been promised a number of big reforms. At just a glance, the list is extensive and pretty impressive.
Daniel Andrews's new Labor Government has pledged to fight the discrimination and homophobia that Gay, Lesbian, Bisexual, Trans and Gender Diverse and Intersex Victorians still face in 2014.
Labor has said that it "will start by putting equality at the heart of the Government's agenda with a dedicated Cabinet role, and establishing a whole-of-government Ministerial Advisory Committee to make sure laws and services aren't leaving GLBT Victorians behind." Such a dedicated cabinet role for GLBT issues is unprecedented and is a very innovative and interesting reform to watch implemented.
A dedicated Commissioner for gender and sexuality will also be established within the Victorian Equal Opportunity and Human Rights Commission.
"That respect and inclusion, and basically we're hoping to bring about that dignity, is to make sure that we have [gay, lesbian, bisexual transgender, intersex] issues and a voice at the centre of government," Labor leader Daniel Andrews told community radio station Joy FM during the campaign.
Victoria's 30 years old adoption laws have been identified as in need of overhaul. Labor will review the Adoption Act 1984 with a view to legalising same-sex adoption and remove the hurdles that couples encounter.
In ensuring that schools are more inclusive and safe for GLBT students, Labor has said that it will extend the Safe Schools Coalition Victoria program to every government secondary school in Victoria. The program gives teachers training and resources to support same-sex attracted and gender diverse students.
Additionally, Labor is planning to repeal Section 19A of the Crimes Act 1958, Australia's only HIV-specific law which discriminates against people living with the disease.
A pretty extensive list. The question now is how much of it can be implemented within the next four year term.
Centre left parties around the world are beginning to realise that while GLBT voters have historically given hem their support, that support can not and should not be taken for granted. The Victorian Labor party has recognised that. – It should be commended for it's vision in standing up for Victoria's GLBT community.
 Article | Levi Joule