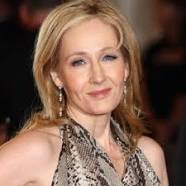 Harry Potter author JK Rowling has responded to questions on GLBT characters in the novel. 
Rowling was asked a question by a Twitter fan who asked if there were any gay students at the school. .
A fan tweeted Rowling and asked 'do you think there are a lot of LGBT students in modern age Hogwarts? I like to imagine they formed an LGBT club,' they said.
'It's safe to assume that Hogwarts had a variety of people and I like to think it's a safe place for LGBT students.'
Rowling replied, saying  'Of course', and then linked to a picture which read: 'If Harry Potter taught us anything, it's that no one should live in a closet.'
JK Rowling famously revealed in 2007 that Hogwarts headmaster was gay, after all seven Harry Potter books were released.
'Dumbledore is gay,' she said, adding she was smitten with rival Gellert Grindelwald who he beat in a battle between good and bad wizards long ago.
'I would have told you earlier if I knew it would make you so happy.'
Article | Levi joule.