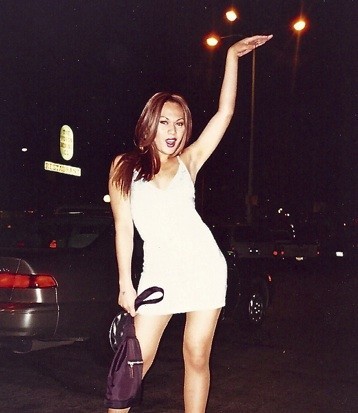 In something of a coup, Express are thrilled to announce the Auckland Pride Festival's knockout lineup of theatre gigs for 2015. Get reading, get booking, go see!
GIRL ON A CORNER
Writer Victor Rodger and director Roy Ward have developed a bit of a name for themselves of late. From Black Faggot to At the Wake, these guys completely disrupt the mundane with their brilliance. In their latest and greatest collab, they're shaking up a bit of a legend from our own lifetimes.
Early one morning in 1995, Eddie Murphy picked up Shalimar Seiuli, a Samoan fa'afafine prostitute, on Santa Monica Boulevard. The next year she was dead. This is their take on her story, on what may, or may not have happened.
9-14 February at The Basement
Bookings through iticket.co.nz
BARE
The cult Off-Broadway pop opera finally touches down in Auckland. High school seniors at a Catholic boarding school butt up against who they are and who the world thinks they should be, backed by a rich, vibrant score which mashes up many styles of contemporary music. Aaron Tindell (If I Only Had a Heart, The Red Chair: Obsess and Confess) directs.
4-28 February at Auckland Music Theatre
Bookings through iticket.co.nz
LIVE ORGY
A theatrical stand-up show which rattles the cage about what it means to be a woman, what feminism means today and why feminists have way better sex. Gird your loins and grease yourself up for a flawless evening of hard-hitting, hysterical social commentary and bondage gags. Created and performed by Freya Desmarais.
9-11 February at The Basement
Bookings through iticket.co.nz
AWAY FROM HOME
The hit of this year's Edinburgh Festival Fringe, this show goes in for a hard tackle on football's last taboo. Life as an escort was going fine and dandy until Kyle got hired by a premiership footie player. So how do you cope with the idea of love when sex has only ever been a transaction? Edgy and moving, this is high-octane storytelling at its best.
17-21 February at Herald Theatre
Bookings through ticketmaster.co.nz
THE LEGACY PROJECT
Comedy, drama, heartache and history touch down in this, the second edition of The Legacy Project. Six brand new works which embrace all corners of the queer community, showcasing fresh perspectives on the modern Kiwi LGBT experience. These are our stories. Created by Bruce Brown.
10-14 February at Q Theatre Loft
Bookings through qtheatre.co.nz
Article | Oliver Hall.