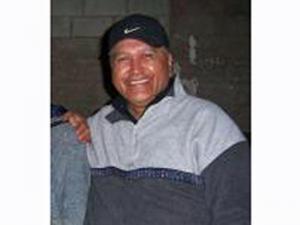 More details have emerged on the killing on Ihaia Gillman Harris as friends and family members of the two accused take to social media to defend the pair. 
Leonard Nattrass-Berquist and Beauen Wallace-Loretz, both 17, appeared in Auckland District Court yesterday morning and we remanded in custody until next month when they are due to appear in the Auckland High court
In addition to Ihaia Gillman Harris's murder, NZME reports that the two 17 year olds were also accused of robbing Mr Gillman-Harris of cash, a cell phone and bank card as well as unlawfully taking his $15,000 Range Rover.
The victim Mr Gillman-Harris is known among many on the gay community and was a frequent customer of at least one of Auckland's gay bars.
Beauen Wallace-Loretz's mother has taken to to Facebook to vent her anger at the police. Wallace posted on her facebook page that the "Pigs haven't finished their job so boys were refused and remand in custody in prison where they were taken to today for first time"
Another friend of the boys posted on Facebook saying "so the boys got denied bail for another month today because of the court's bullshit stupidity. after confirming the case would be held in the high court they changed it last minute to the district court because they forgot to assign a fucking JUDGE to the high court. then they told us district courts don't have the power to grant bail so they have to wait until next month to take another shot at it."
In another post, the friend says "I know the truth will come to light in time but until then, fuck what you heard. read the facts. 54 year old men don't invite two kids into a motel with innocent intentions in mind."
Article | Levi Joule.