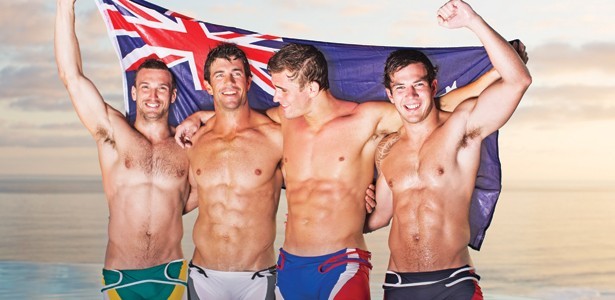 For express' first annual Swimwear issue, we spoke with CEO and chief designer of Aussiebum Sean Ashby about the hottest trends in men's swimwear.
"The latest trends that are really changing the market are more about the attitude all men are taking to fashion overall.  Mainstream men were governed by what their girlfriends purchased.  Gay men were very much the trendsetters in style, however today the next generations of men are not classed by their sexuality," Ashby tells express.
"The new generation are not interested in labels that are consistently being marketed to them.  They are more interested in discovering labels that no one else knows about or they have been influenced via social media recommendations." Ashby believes today's consumers are looking for more personal designs connecting to their lifestyle or culture, and the latest trends are, "a reflection of labels that are listening to their audience."
"Australia and NZ are typically the real trendsetters in swimwear globally as it's the first place for summer in the new season." This summer Ashby expects to see, "a resurgence in the men's Nylon Brief style swimwear and the square legs (hipsters) getting shorter and shorter." Happy days!
Ashby notes that year's ago he could see a distinct difference in what his straight and gay clientele were looking for in their swimwear, but not today. "In some instances the straight male is overtaking the gay male in style with respect to trying new colours or cuts that are pushing the boundaries." He says.
Looking to the future of swimwear Ashby forecasts, " a greater diversity in styles and ideas with no set expectation… men will become more conscious and educated about the different styles and basically what they look good in.   The fabric and treatments of the fabric will become more technical in all different ways.  For example seam free.  No stitching, everything is glued or heated into place.  Form molding to compliment a persons figure will also be more relevant."
 Article | Oliver Hall